March 2017 Ride of the Month Submission Thread
---
Important Dates
Now through March 23rd: Submission Entries. Please post your entries and pictures in this thread. (Submissions after 11:59PM on the 23rd will not be included in the competition)
March 24th through end of the month: A poll will be added containing the entered submissions. A voting poll will be created so that all members get the chance to vote on their favorite. The person with the most votes at the end of the month will be the winner for the month of March!
Submissions must include:
3 photos; no more, no less. NO collages.
Modifications list if you prefer
*Pictures must be of current state of motorcycle. Parts currently for sale or waiting to be installed may not be included. If your wheels/retros/suspension/etc. are currently for sale, even if still on motorcycle, they cannot be listed in the mod list. Motorcycles that are currently for sale may not be submitted. No "Future Modifications" either*
*ALL bikes can enter
Senior Member
Join Date: Nov 2015
Location: Kingston, Ontario
Posts: 2,975
No One? Come on folks, I need some bike porn.
---
2006 Shadow Aero 750, "Audrey" - Jan 2017 BOTM
Mods/Ad-ons to date:
NC Switchblade
NC Chrome Deflectors
NC Hand Deflectors
Oxford Grip Heaterz
Mutazu LW Saddle bags
Willie & Max Handlebar bag
Highway pegs (eBay)
Gremlin Bell (gift from my son)
Mustang Seat!
Crash Bars
Vance and Hines Cruzers
Rear Signal relocation
Senior Member
Join Date: May 2013
Location: Draper Utah
Posts: 2,981
Quote:
I haven't entered the Beemer yet. Maybe if no one else enters, I'd have a chance on winning this month
http://i997.photobucket.com/albums/a...1925D8337C.jpg
Do it just do it!
RIDE SAFE!
---
02 1100 shadow spirit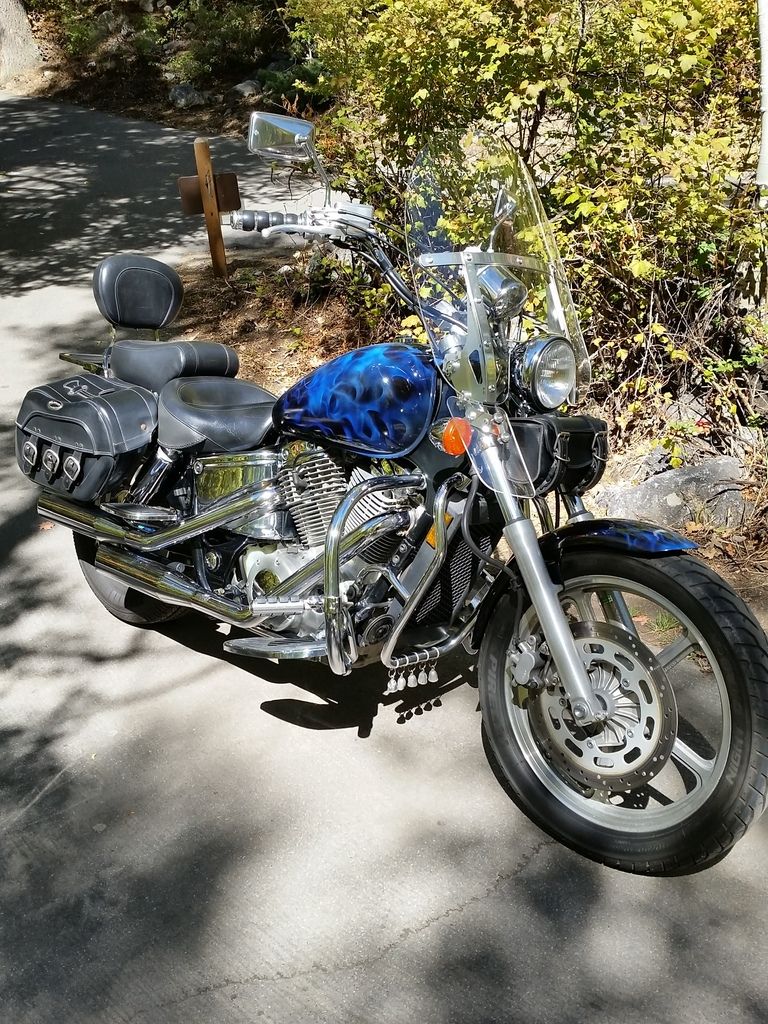 March 2017 Ride of the Month Submission Thread
---
Quote:
Do it just do it!

RIDE SAFE!
All right, what the hell.
2003 BMW K1200GT.
42,588 miles.
Factory:
Heated seats
Heated grips
Real cruise control
ABS
Hard panniers and truck (easily removable)
Electric windshield
Connections for heated clothing
Adjustable seat
Adjustable foot pegs
Adjustable levers
Non factory:
Rear Whelen strobe light
LED brake lights in rear turn signals (Light Buddies)
Brake light modulator
Stebel air horn (cuz I'm a horny guy)
HID headlight
LED instrument panel lights
Sport windshield
Ride bells by @
old dad
and @
Gnarly
Ride cross by @
"Captain D"
All worn proudly
http://i997.photobucket.com/albums/a...turner/154.jpg
---
2002 750 ACE DELUXE: Sold
2003 BMW K1200GT
Ride Bell by Old Dad
Ride Bell by Gnarly
Ride Cross by "Captain D"
---
Last edited by Scared; 03-07-2017 at

03:50 PM

.
Booooooo......


Are you pondering what I'm pondering?
---
Just Ride...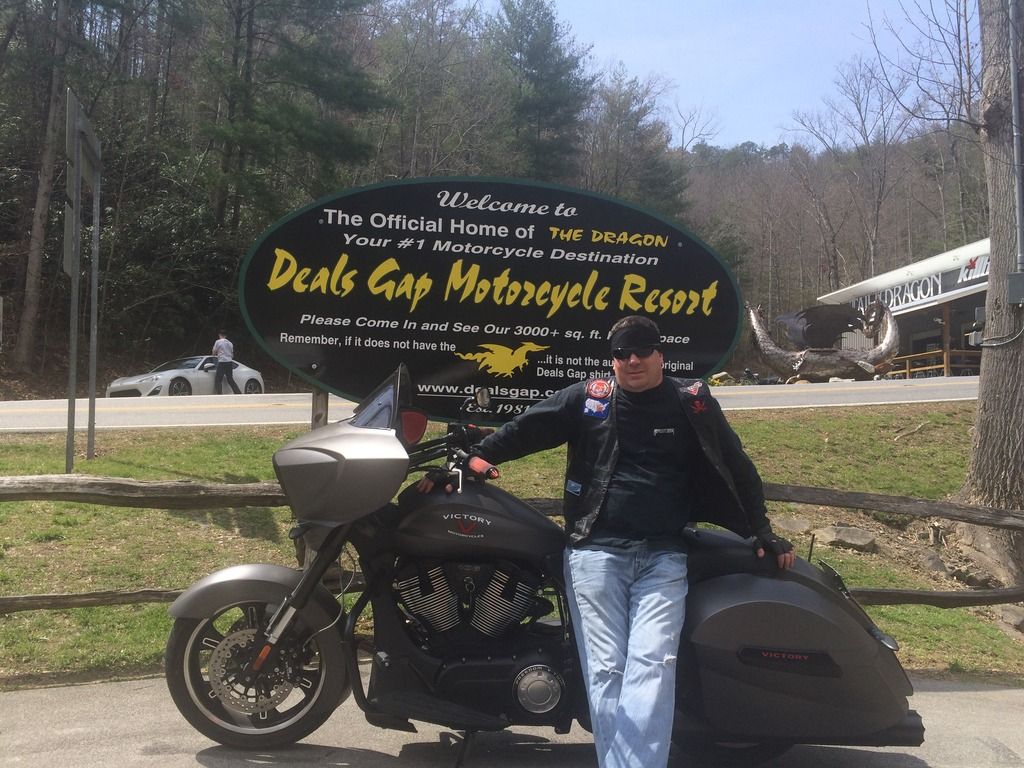 2003 Harley Davidson Sportster (RIP)
2006 Suzuki GZ250 (traded)
2012 Honda Shadow Phantom (traded)
2014 Victory Cross Country (current)
Quote:
If I win, maybe I'll let you sit on it next month. Better yet, you can ride b**ch.
Are you pondering what I'm pondering?
---
Just Ride...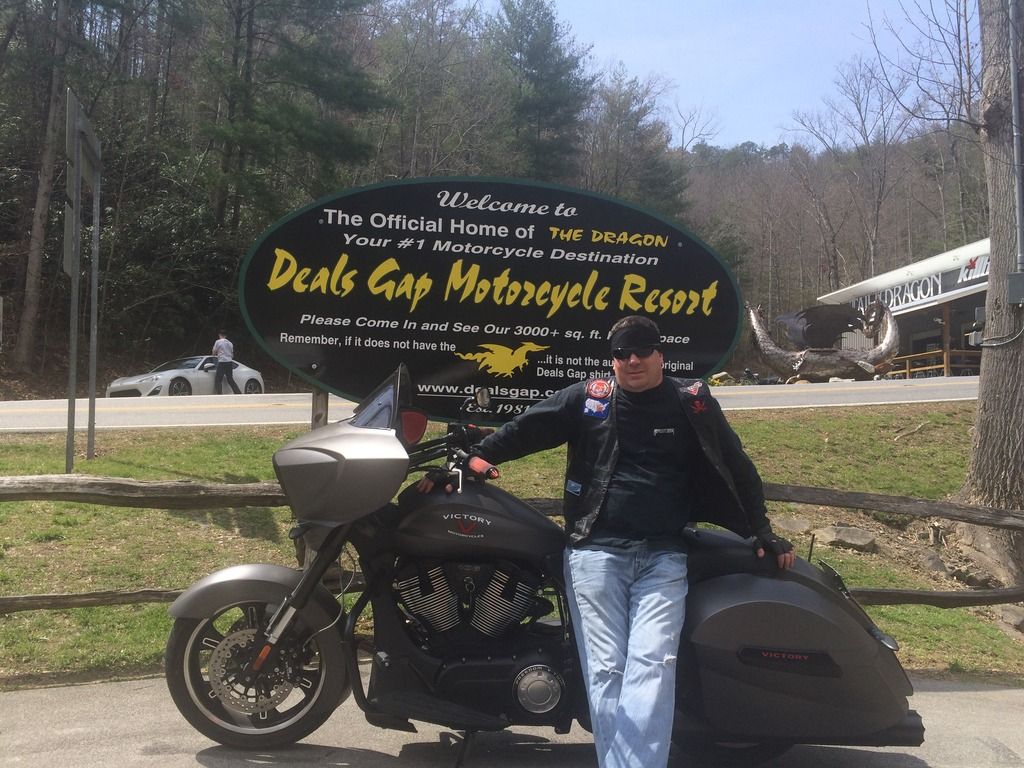 2003 Harley Davidson Sportster (RIP)
2006 Suzuki GZ250 (traded)
2012 Honda Shadow Phantom (traded)
2014 Victory Cross Country (current)
It would be rather fitting huh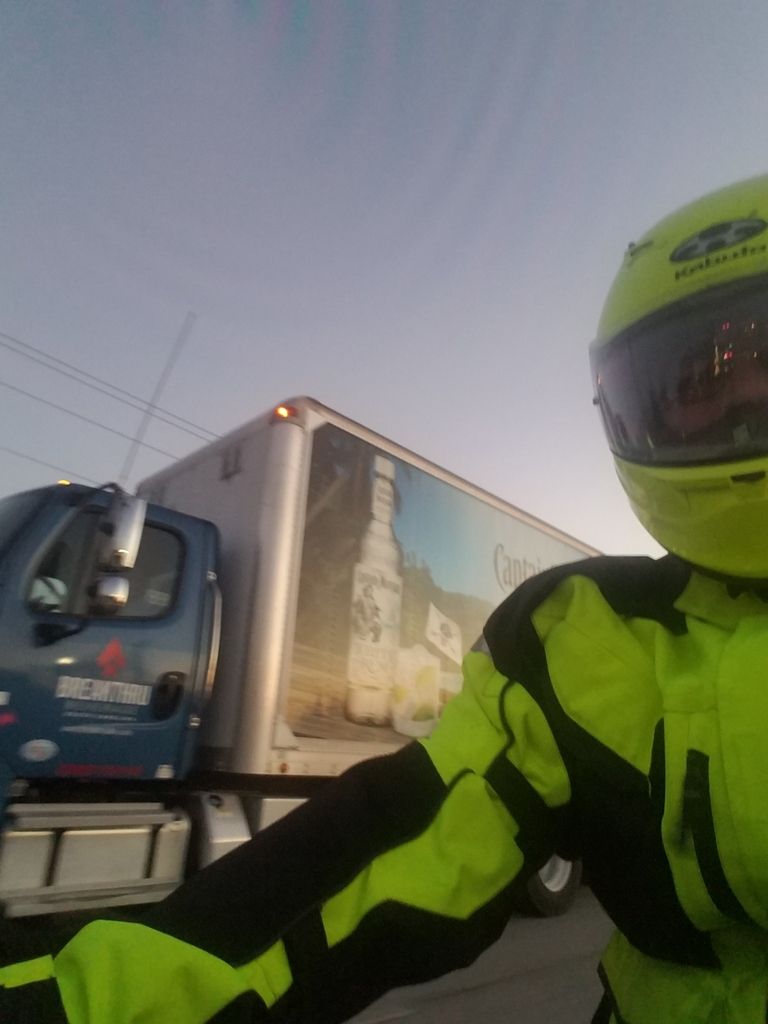 ---
Ride Bell By OldDad
Posting Rules

You may not post new threads

You may not post replies

You may not post attachments

You may not edit your posts

---

HTML code is Off

---