Bobber 1100 ACE ????
---
Has anyone done a bobber with an 1100 Ace? Mines a 1998 and thinking about tackling this project. Would love to see pictures and get info on where you got your parts from. I see a lot for 600's and 750's but not much for the 1100's.

Any info would be appreciated.

I did a search on here but didn't really come up with much. If you of a thread on here, please point me to it.
---
1998 ACE 1100
2001 ACE 750
What kind of parts are talking about?

For my 03 ACE 750: Some of the parts are typical honda aftermarket.... some are from other model Hondas... some are for a harley... some custom... Some universal...

It's an art, not an exact science.... Unless you want to dump good money down the drain and buy a premade kit.
---
2003 Honda 750 ACE
The 1100s don't seem to have much of an aftermarket choice compared to the 750s, and the 600s are everyone's hands-down favorite to bob out so there's kits for them. With that said, you're going to have to do it the old fashioned way and cut/fit/make things work. You aren't going to find any kind of bolt on bobber kits for the 1100s.

You can find some universal parts like throttles, mini switches, seat pans/hinges/springs, etc. Trailer fenders are a go to for most dudes that run a rear fender but don't want to cut their stock ones. The intakes on the 1100s are pretty much a nightmare so you'll more than likely keep your stock tank and airbox set up.

1100s don't lend themselves that well to bobbing unless you want to go for a full on chop and put a decent amount of work into them, as opposed to the 600s that dudes can knock out in a weekend. Check out Chop Cult for a few ideas, but there aren't many 1100 chops there, and most guys go the sled route.

With all that said, there's not really a reason you can't do it. When you work on bikes, you get an idea, you find cool stuff, and you make it work.
---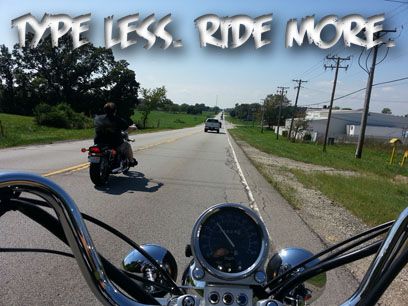 '00 1100 Spirit with all sorts of stuff done to it
Thanks for your feedback. Still haven't decided which direction to go yet.
---
1998 ACE 1100
2001 ACE 750
Senior Member
Join Date: Jan 2004
Location: Lowell, Massachusetts
Posts: 3,641
I dont care for bobers and that 750 Ace in your pics is a beauty just as hit stands.
---

The wife and I on My, 2001 Shadow Spirit 750.....
Posting Rules

You may not post new threads

You may not post replies

You may not post attachments

You may not edit your posts

---

HTML code is Off

---