---
Steve G.
North Carolina
2006 Vlx Deluxe
When I grow up......ahh hell I ain't plannin to do that!
Member
Join Date: Apr 2012
Location: Upstate, NY
Posts: 102
Member
Join Date: Oct 2012
Location: Chattanooga, TN
Posts: 59
Army, 08-09 (Medical)
---
itsNatedude
CMA Member Chattanooga Chapter
Chattanooga, TN
2007 Shadow Sabre 1100 Black/Flame (Dead)
2006 VTX 1800S Touring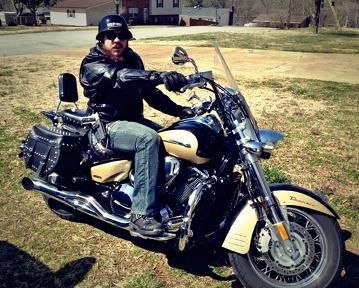 Senior Member
Join Date: Jan 2004
Location: Central, Minnesota
Posts: 4,827
US Army '72-'74
---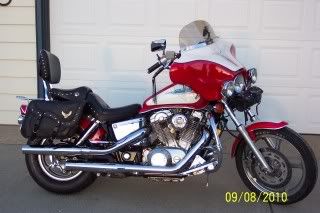 Junior Member
Join Date: Nov 2012
Location: Morning View Kentucky
Posts: 18
US Army 84 - 88
---
Randy
2003 Shadow 750 ACE
Vance & Hines Cruisers
USAF, December 1972 - December 1982. Stationed at Tachikawa AFB, Japan during the Vietnam era in support. Was there during the fall of Saigon and assisted in the processing of civilians evacuated by the Flying Tigers. I didn't see combat, being a woman, but I sure saw the results of it. We were warriors.

Three of my four children are on active duty, two air Force, one Navy. Eldest is currently deployed in the Philippines establishing communications, second is flying air support in the middle east, and the Navy one just returned from the far east and is set to redeploy in March, if not sooner depending on what Korea does.
Junior Member
Join Date: Oct 2012
Posts: 27
US Army (active)
2006-2010 13Banger Cannon Crew Member 25th ID 2/11 FA 1/14 INF 1/21 INF
2010-current 88K Water Craft Operator (ya I bitched out..gotta tired of getting shot at and blowed up...feel me.


OIF 06-07
OIF 07-09

Been pog-in it up ever since
Junior Member
Join Date: Oct 2012
Posts: 5
Army 2003 - current. On my 3rd tour.
---
2001 Shadow Spirit 1100
3`rd Armored Calvary Regiment,,Ft. Bliss,,, El Paso, Texas
1975 / 1980,,
" Brave Rifles ! "
Posting Rules

You may not post new threads

You may not post replies

You may not post attachments

You may not edit your posts

---

HTML code is Off

---