Junior Member
Join Date: Apr 2011
Posts: 2
Carb for 750cc motor?
---
Im a welder/fabricator building myself a custom bike around a 2003 vt750. My motor came in yesterday and I realized I have no carb. I was wondering if anyone knew of a better performing carb for a 750cc motor. Retrofitting for the most part is not an issue.
Thanks
-Vince
Welcome to the group!
I can't suggest a better carb. The stock one was very capable!
I'd be interesting in seeing any pictures you have of your work so far. I love projects like this!
--Justin
---
Currently Running Stable:
2010 Honda NT700V
1986 Shadow 700
1986 Honda Trail 110 (Postie Bike)
1987 Honda Rebel 450
1973 Honda Mini Trail 50
Banned
Join Date: Apr 2010
Posts: 3,795
Welcome to the horde.

And yes we want progress pics.

Martin
Is it a DC Chain or C2 shaft?
DC's have offset Intakes and 2 carbs
C2 have one carb with a y intake as they are lined up.

Not sure what you can do on a C2. But people have made single carb intakes and put 40mm HD carbs on them.
---
'05 Shadow Spirit 750 DC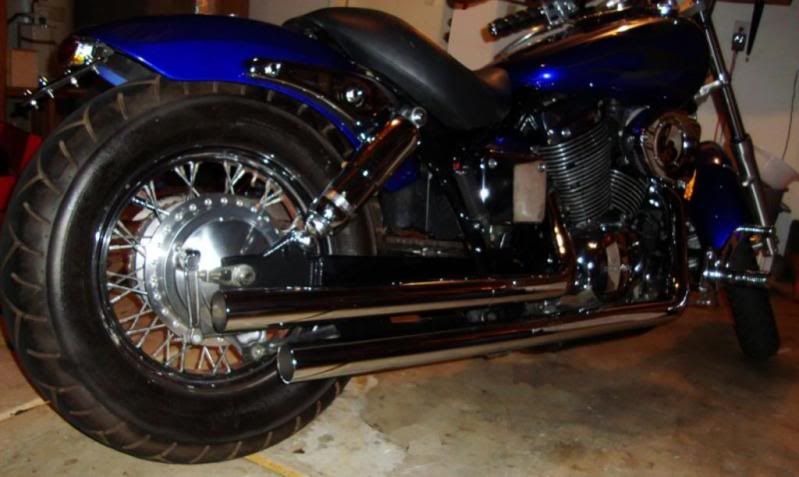 Junior Member
Join Date: Apr 2011
Posts: 2
ask and ye shall receive but not for a little while, I'd like to get the motor up and running before I start fabricating the frame so I can make sure I have plenty of clearance and it's a chain drive motor. Additionally does anybody happen to know the year range of CDI's(ignition modules) that are compatible with this motor?
Posting Rules

You may not post new threads

You may not post replies

You may not post attachments

You may not edit your posts

---

HTML code is Off

---