'87 1100 Fuel Tank
---
Does anyone know what years will interchange with a 1987 VT110c? I've heard that 87 - 94 should be a direct swap, while others say some newer years will work.
I've had rust in the tank before and had it Kreemed, but now it's got a small leak above the petcock area -- ruined the paint too.
I would like to get a replacement in good shape if I can, or does anyone know how to fix this issue easily?
Thanks
---
'87 VT1100
The tanks from 87 on appear to be the same other than the location of the fill cap. Of course appearances don't mean squat. The tanks are getting hard to find. Be prepared to fork over a good chunk of change for a nice one.
---
2002 Shadow Spirit 1100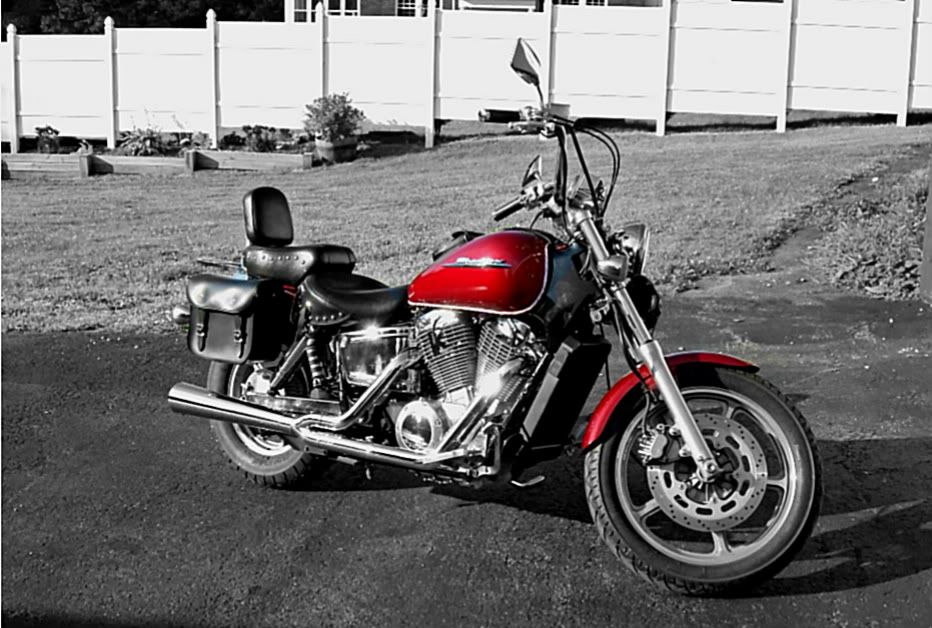 Yep, I've been checking out tanks on e-bay and even the junk dented ones are fairly expensive.

I'm gonna check with somebody that works in the paint division of your company and see if they have anything that will coat / seal the inside.
---
'87 VT1100
Member
Join Date: Aug 2010
Location: Eagan, MN
Posts: 748
Permatex makes tank seal. It's a putty type of stuff you put in the hole from the outside. Tried it once, it worked! Just trying to give you an alternative.
---
'97 VT1100C Black & Chrome...Sold.
New Scoot...Mods Already Made Since This Pic Was Taken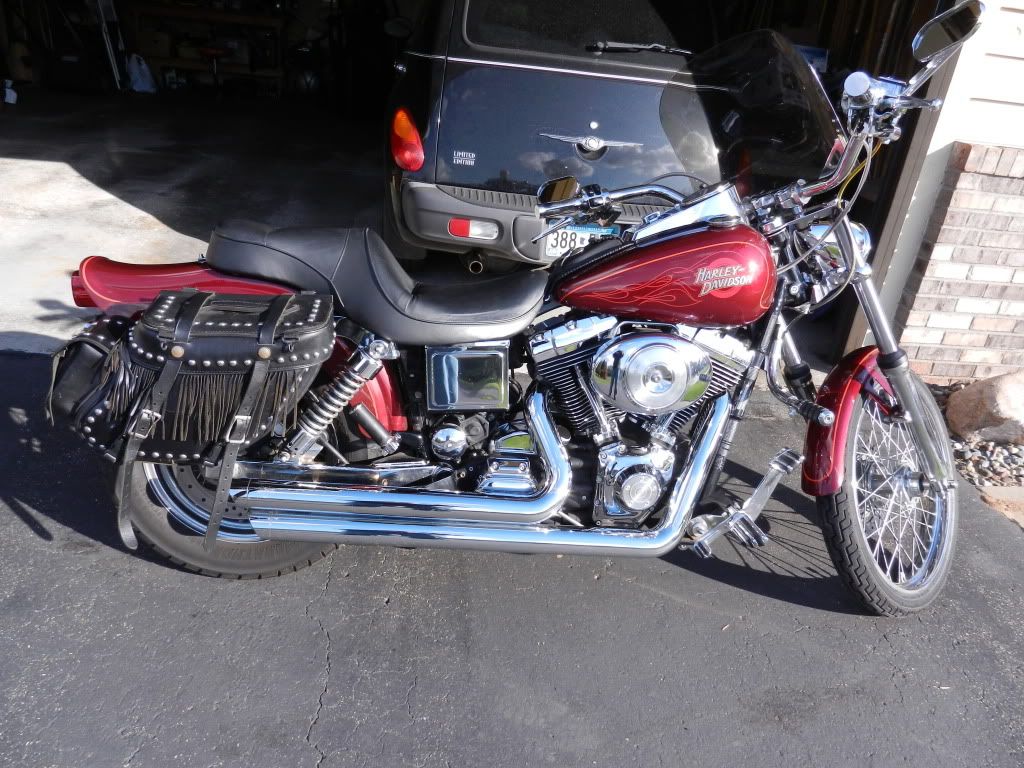 Thanks, alternative ideas are what I'm looking for --- don't want to put out $500 - $600 for a tank in good shape. Anything under $400 seems to be full of dents.
It's got to be a pin hole under the paint as it just drips once every 1/2 hour or so. Enough to screw up the paint in that area and make my pants stink like gas when I ride it... Not to mention that gas leaking on electrical is probably a bad idea
---
'87 VT1100
Posting Rules

You may not post new threads

You may not post replies

You may not post attachments

You may not edit your posts

---

HTML code is Off

---