How many miles do you get from a tank of gas?
---
If you are mainly highway riding, how many miles do you go before having to use the reserve? I have a '96 VT1100, and it has been varying quite a bit, and I was wondering what the Norm is. Thanks-
Member
Join Date: Jul 2011
Location: Central WI
Posts: 387
I've been rejetting and tinkering around alot lately...and been hammering it pretty good to see how it responds... but, I went from about 130ish miles/tank to 120/tank after rejetting. I usually average about 60 mph on county highway roads.
93 vt1100
---
1970 Honda 50 Mini Trail - gone, but not forgotten
1978 Honda 50 Z
1975 Suzuki RV 125
1993 Honda VT 1100
1982 Kawasaki 550 LTD
1968 BSA B44 - sold...
1980 Kawasaki 750 LTD - sold to get the shadow
1973 Honda CB 500 - sold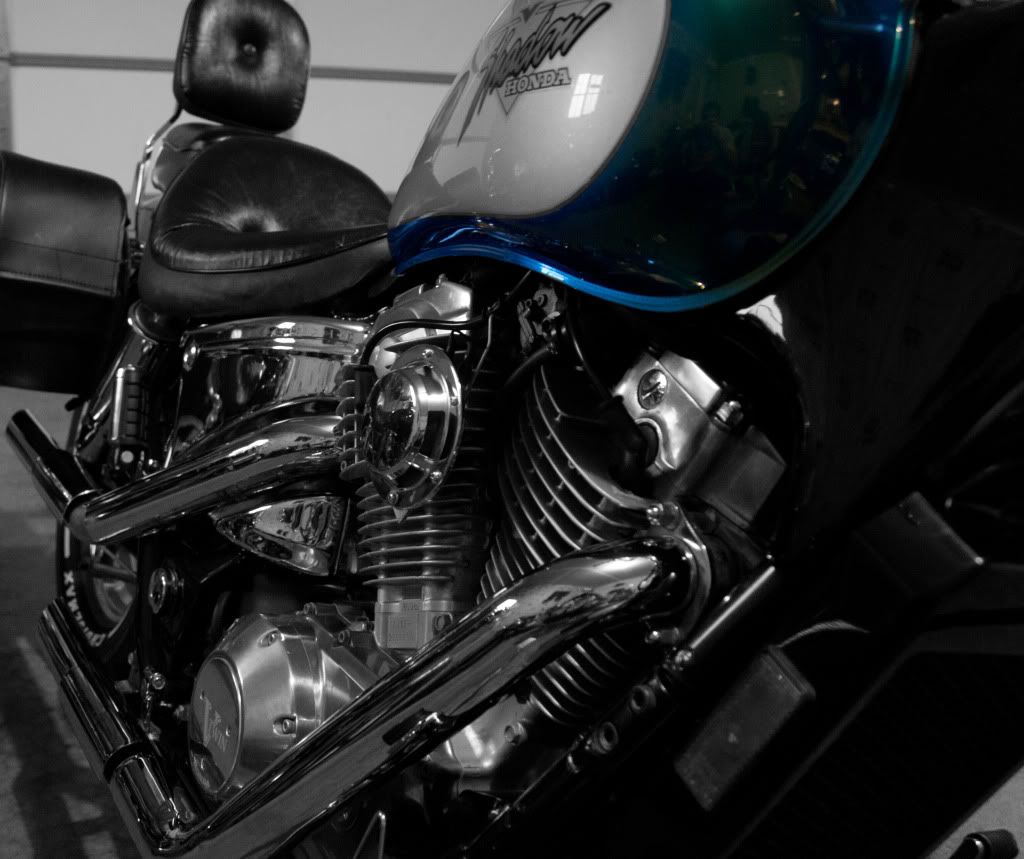 Member
Join Date: Feb 2011
Location: Valdosta, GA
Posts: 74
I usually hit the reserve around 120-125 miles. 1998 VT1100C3.
---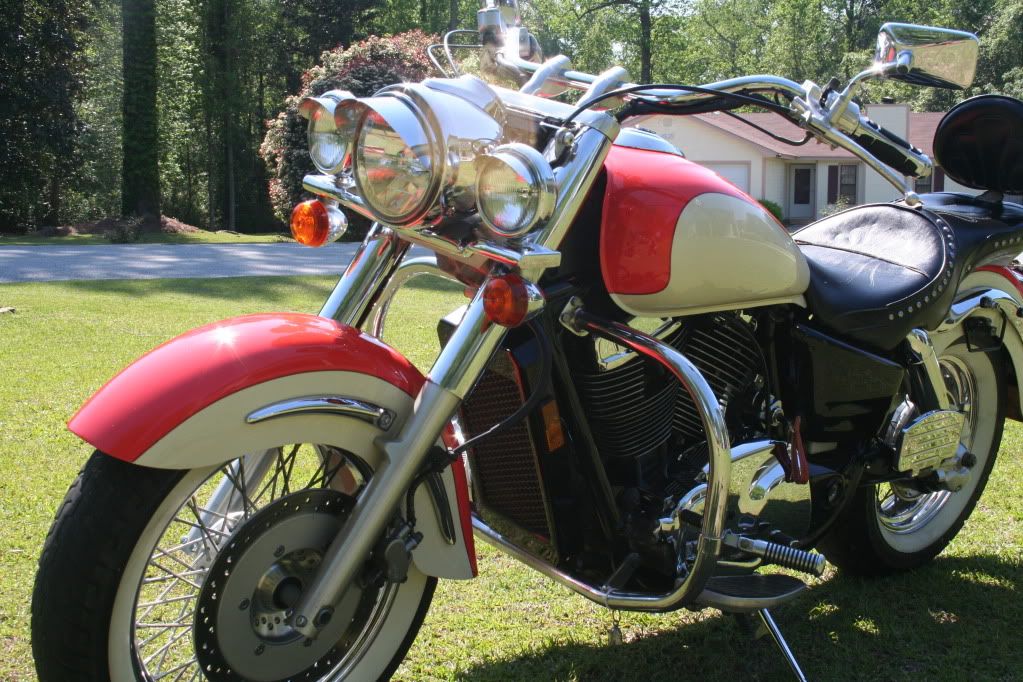 Joey
-----------------
1998 Honda Shadow AERO 1100 VT1100C3
Anywhere from 130-150 before hitting reserve depending on riding conditions.
---
2002 Shadow Spirit 1100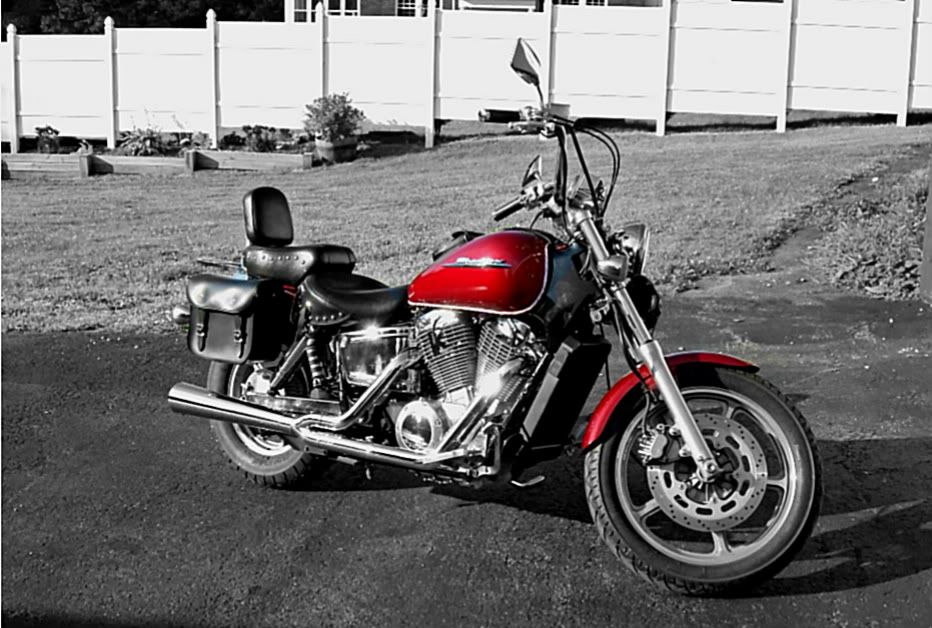 Member
Join Date: Jul 2011
Location: Lockport, IL
Posts: 60
Has anyone noticed if you get less milage while using a windscreen? I'm thinking I'm getting less milage after installing my Switchblade 2-up windshield.
No matter the angle it functions as an air dam and will reduce mpg. The bigger the screen, the more it impacts economy.
Member
Join Date: Jan 2007
Posts: 597
I have always had a windshield on my VT1100 and the tank hits reserve usually between 120-130 miles.

On our latest tour, riding two-up with full saddlebags, loaded touring bag and highway speed average of 80 mph, the regular tank emptied out at 117 miles.
Just filled up my Phantom at 140 reserve light just came on one minute prior or getting to the station.
130-140 miles before I need to hit reserve. I don't get different mileage with or without the windshield. Or at least not that I have noticed.
---
AeroCapDave
1999 Aero 1100
Posting Rules

You may not post new threads

You may not post replies

You may not post attachments

You may not edit your posts

---

HTML code is Off

---