Senior Member
Join Date: Aug 2009
Location: In your garage stealing parts off your bike
Posts: 2,928
Aced It's VT750 Carb Repair/Rebuild Reference
---
My repair/rebuild reference for the Honda VT750C/CD/CD2/CD3 Carburetor typical of Honda Shadow/Spirit Model Years 1998-2003
Hey everyone. I stated that I was working on a supplemental how-to (to the factory manual) for gasket replacement/rebuilding of the VT750 carburetor(s), but I simply have not found time to put it all together. I did however take many pics (provided in the links below). So, I thought that I'd share the pics that I took during my process in hopes that you will find them of use during your process. Many of the pics are laid out in such a fashion that you could dern near just follow them without words; pretty self explanatory when it comes to order and placement of parts. While the pics are in no particular order, if you have a factory manual, then I'm sure these pics will assist you just a tad bit more.
I feel it necessary to state that I am not a
certified
mechanic by any means. I am an avid do-it-yourselfer that grew up around hot-rods and motorcycles, learned by watching, listening to the experts, asking lots of questions and doing ... so far as having had my own automotive speed-shop for many years. That being said, you hereby agree that you cannot hold me liable for any circumstances beyond my control and you agree that any information or pictures provide here are simply based on an avid enthusiast's opinion and experience, blah, blah, blah ... In other words, do the stuff at your own risk, okay?
Here are two links to either my slide-show or album view.
Slide Show
-or-
Album
Tools that I used (listed below):
Honda Service Manual for the VT750C/CD/CD2/CD3
Carburetor Repair Kit x2 (K&L #18-9348 or similar, not shown)
Protective latex, nitril, or mechanics gloves
Socket Wrench
12mm socket (or 12mm wrench)
10mm socket
7mm socket
Pliers or Small Vice Grips
Flat-head Screwdriver
Phillips-head Screwdriver
5mm Allen Wrench
Long & Small Diameter Probe (or similar (small Allen wrench shown)
Carburetor Cleaner (or non-chlorinated Brake Cleaner)
Brass Cleaning Brush
Old Tooth Brush
Felt-tip Marker
Cup of Water & Johnson's & Johnson's Baby Shampoo (for tube installation, as needed)
Cotton Swabs ("Q-Tips" not shown)
Suitable Container/Catch Can for Gasoline (not shown)
Repair kit that I used:
One instance that I thought pertinent to share is one of fitting the carburetor assembly back onto the cylinder ports. There is a U-shaped tab on the bottom of each rubber hose fitting that slips onto the cylinder ports. It is there to help guide and align the assembly. This may seem simple at best, however if you are not paying attention or simply not looking directly at them or it is your first time, it can be down right frustrating because it will seem as if the assembly does not want to sit properly. This is because the U-shaped tabs very easily fold inward into the cylinder chambers. It can and will drive you batty until you figure it out! I know because I was stradling the bike from above and attempting to fit them by feel and not visually.
... Wha? Who, me?
Here's what I'm referring to:
The U-shaped tab:
Improper fitment: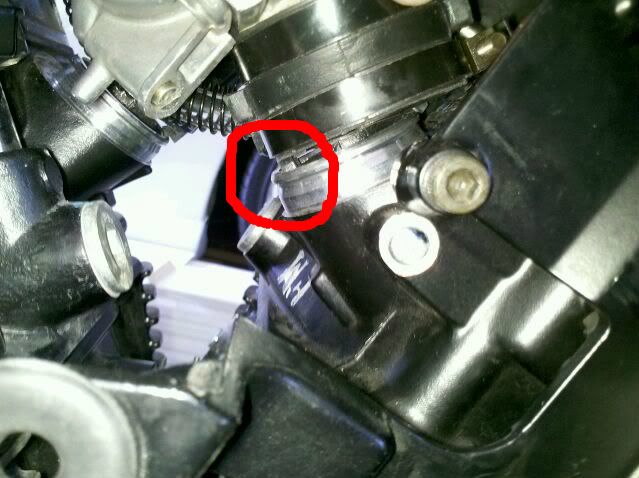 Proper fitment:
Whatever you do, just take your time, ask questions here on the boards, IM or email me, and do it right the first
time
! Enjoy, and good luck!
---
82 CB900C -
CB Lingo for My Road
82 Magna -
My Road is Magna-ficent!
91 VLX -
My Road to Bob
03 ACE -
My Road to Rod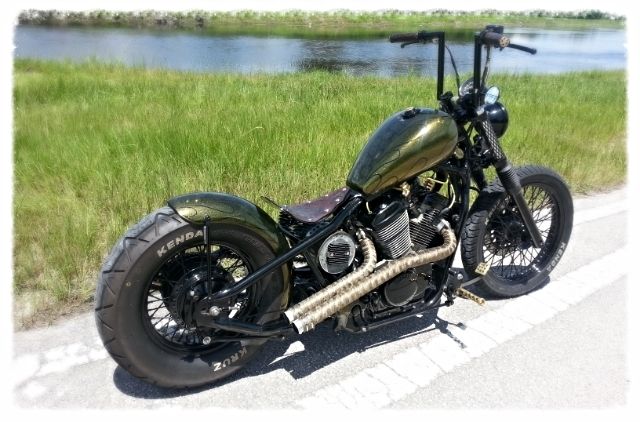 From me to you:
"Keep the rubber side down, unless of course you have a rubber head!"
---
Last edited by Aced It; 10-06-2011 at

01:31 PM

.
Posting Rules

You may not post new threads

You may not post replies

You may not post attachments

You may not edit your posts

---

HTML code is Off

---