Member
Join Date: Mar 2008
Location: Vandergrift, Pa
Posts: 423
My 85 vt700 Forward controls
---
i've received some messages asking about my home made forward controls. i finally remembered to take some close up pics of mysetup and i'll try to explain what i did the best i can.
step one was buy another set of foot pegs in case i messed up, or they didnt work. that way i wasnt ruining the ones that came with the bike.
then, i ordered the tc bros universal forward control kit. the metal that was included with the kit was not long enough for me, so i bought some more metal and fittings and such from home depot i think.
then came the big step, start hacking. i cut the foot pegs off of their mounts and ground them down so i could weld something flat to them. (please keep in mind this was my first real attempt at welding so they arent too pretty).
next i believe i started cutting the metal i had bought to make my brackets out of. i messed around with some different lengths, and to be honest i think i just went with what didnt seem to ridiculous. then i drilled the holes for where i was going to mount the new foot pegs. next, i welded my brackets to the original foot peg mounts. once i had them tacked up, i connected my foot pegs to see how i liked the fitment. after i was satisfied, i used my mad noob welding skills to make sure they would never come off haha.
then it took me a couple days to figure out how i was going to make it all work with the brake pedal and shift pedal. i hacked the shift lever and changed its orientation. i moved it so it would face down, i then drilled a hole all the way through the shift arm. using pieces from the tc bros universal kit, i cut the linkage so it was the correct length and then connected the shift arm to the new pedal.
the brake side proved a little more challenging. i had to make a spacer for this side due to the brake pedal's location. then i repeated the same steps that i used on shifter side. once i had a good length for the bracket and i had my spacers where they needed to be, i welded the hell out of them. the brake pedal ended up working out just like the shift side. i cut the pedal down, drilled a hole through it and mounted it facing down just like i did on the shift side. i then used the universal kit to make my linkage. after everything seemed like it worked, i made some additional supports for the brackets, rounded off the sharp edges, and gave em a coat of paint. If anyone has any questions, i'll do my best to help!
onto the pics (btw this setup gave me almost 8" forward from the stock locations, a must being 6' or taller)
shift side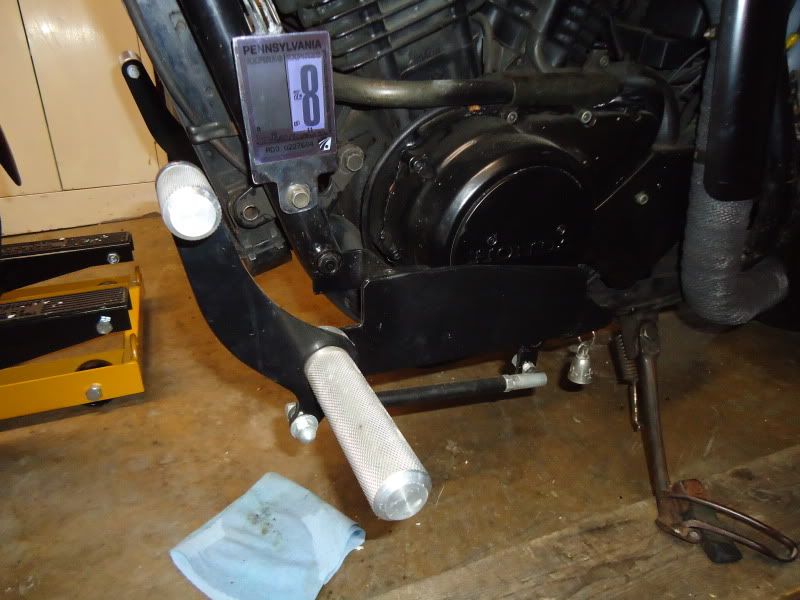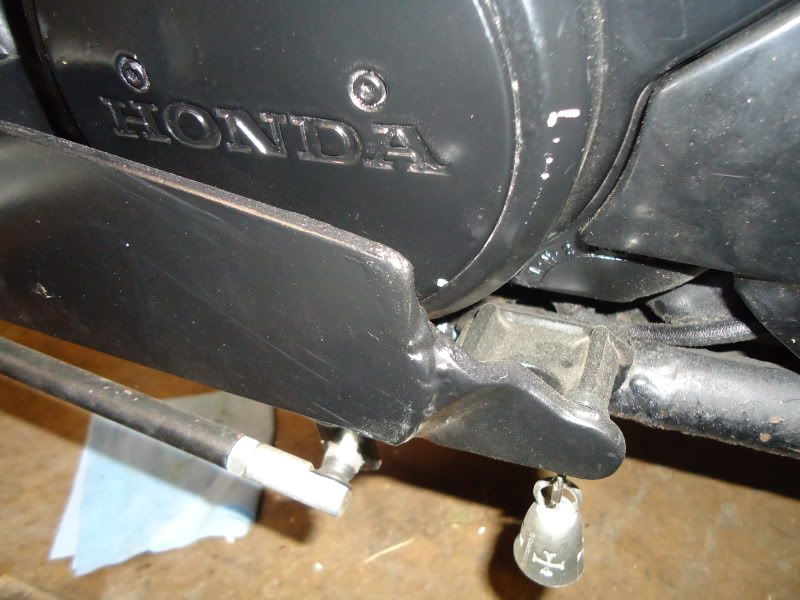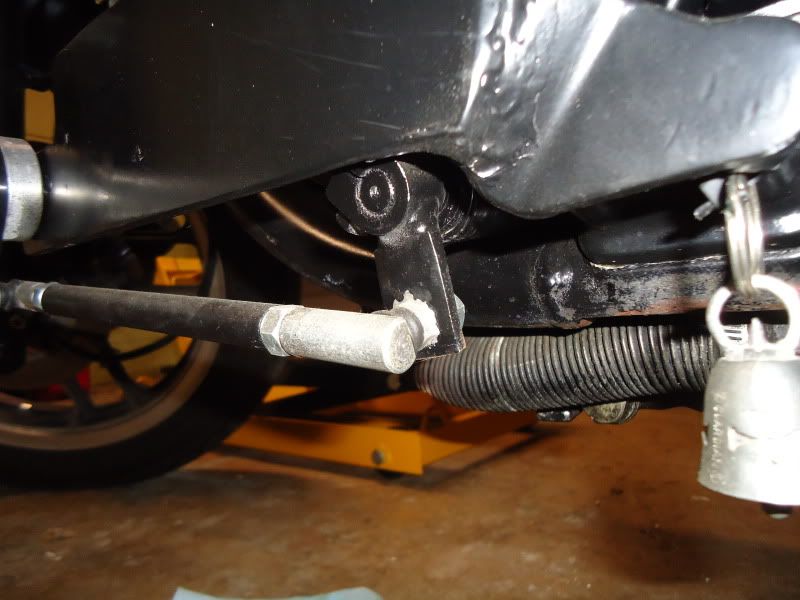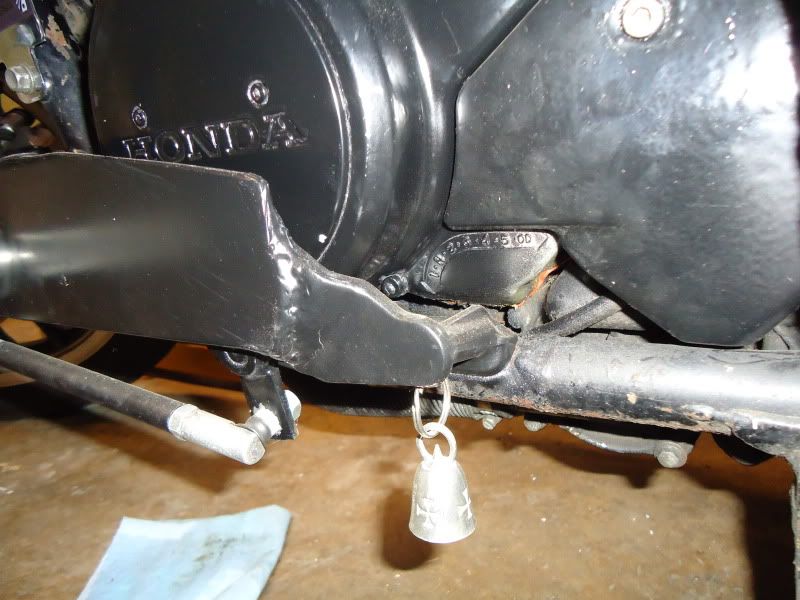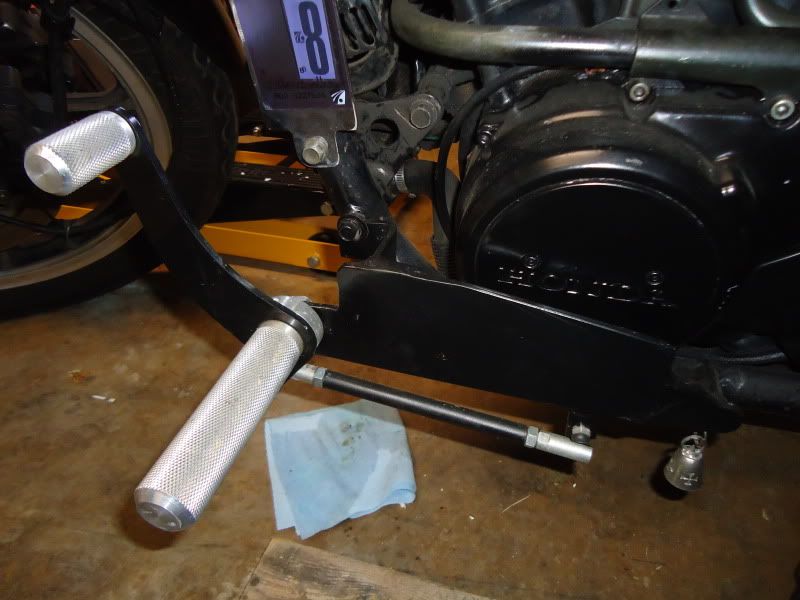 brake side(i just realized i need to get a coat of paint on the bracket i cut on this side)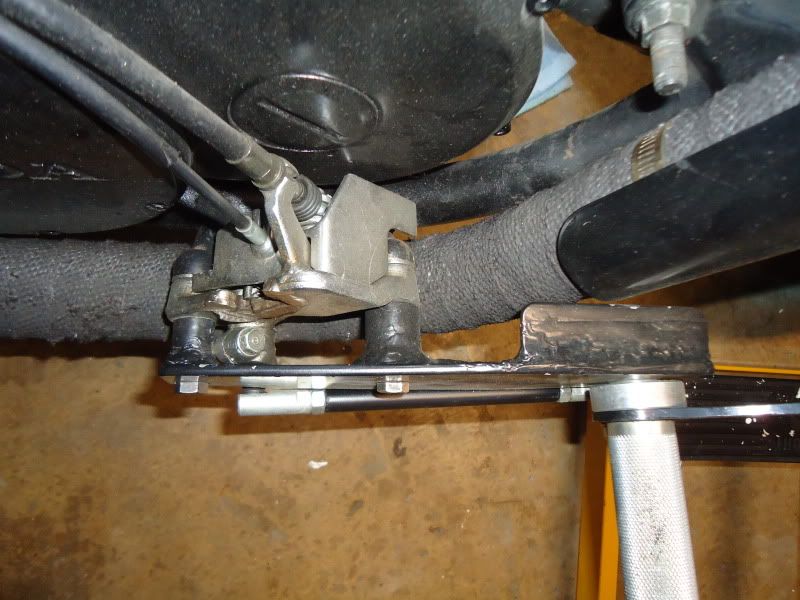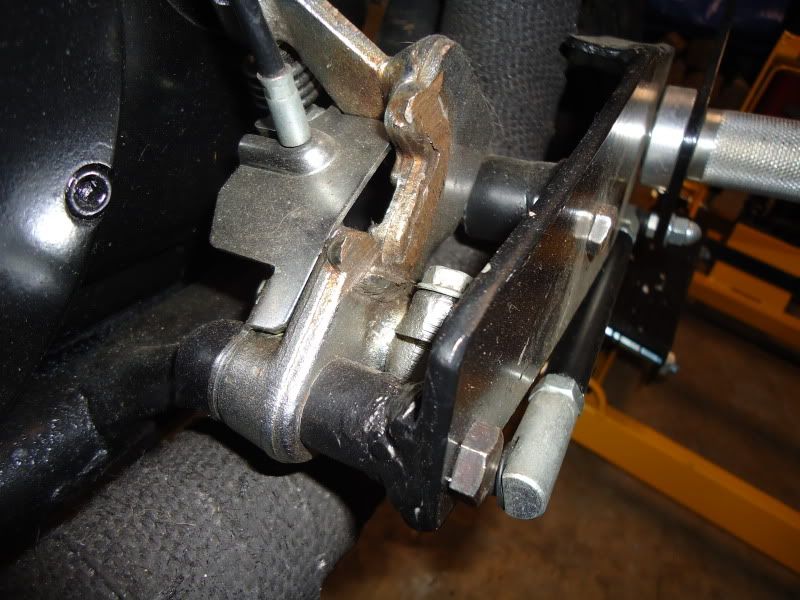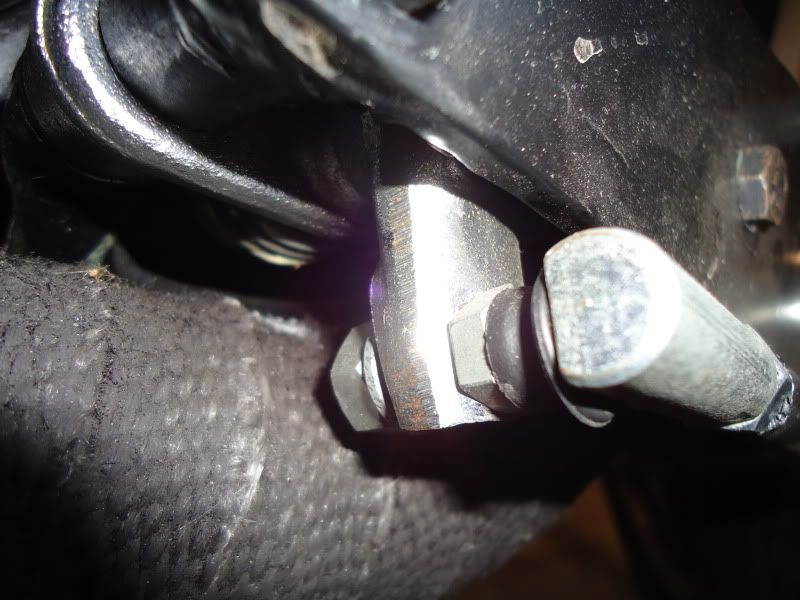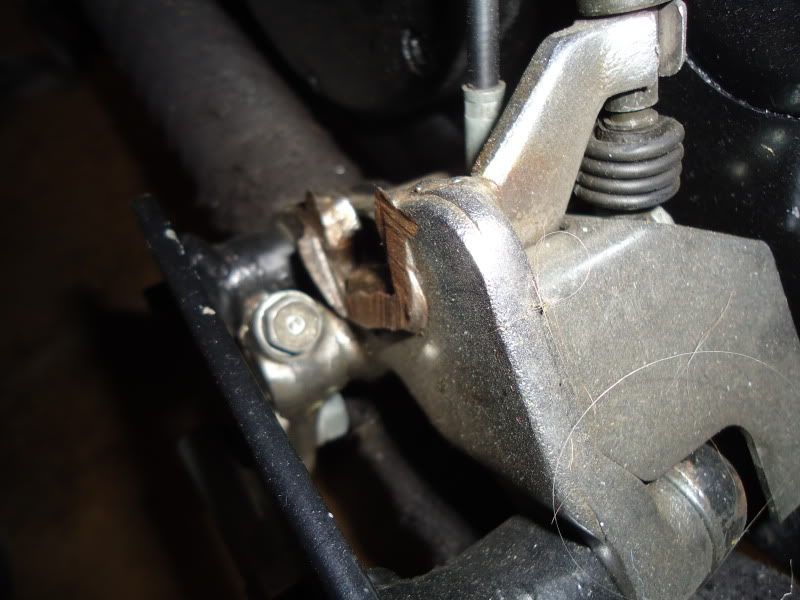 sorry some of the pics are kinda meh, its hard to show all the parts.
that's pretty impressive work. you would be a handy neighbor to have
Member
Join Date: Mar 2008
Location: Vandergrift, Pa
Posts: 423
as long as the neighbor wouldnt mind a little trial and error haha
Junior Member
Join Date: Sep 2011
Posts: 29
Thanks for the write-up. This was exactly what I've been looking for! I have the same bike, 85 VT700, and with being 6' tall the ride is a little uncomfortable with the standard controls. Now to just convince the wife I need a welder.....LOL
Member
Join Date: Jan 2011
Location: So California
Posts: 756
Member
Join Date: Jul 2011
Location: Remote Central Asia
Posts: 299
Second on the Harbor Freight welder. While it only has two power settings instead of the common four, it really does a good job for under 100 dollars. Just watch your wire speed.

Sent from my PC36100 using Motorcycle App
---
1985 VT500C Shadow
Blackout, custom comfortable 2up seat, drag pipes, air horn, over 20k miles.
Now riding Central Asia on a 1994 Honda Dominator NX650.
Member
Join Date: Mar 2008
Location: Vandergrift, Pa
Posts: 423
that is actually the welder i used!
Senior Member
Join Date: Aug 2009
Location: In your garage stealing parts off your bike
Posts: 2,928
Excellent! I just love DIY stuff
... Every bike is different, and when parts are simply not available or
in my case
not built to suit my size/comfort, I say just do it yourself! I spent some time working through trial and error too and managed to get away without welding ... good thing because I don't have a welder and my next door neighbor is a bit sloppy with that
! But in the end it's worth it and I'm thoroughly enjoying mine, as I'm certain you are too all the while knowing that you've got something others don't! Great work!
---
82 CB900C -
CB Lingo for My Road
82 Magna -
My Road is Magna-ficent!
91 VLX -
My Road to Bob
03 ACE -
My Road to Rod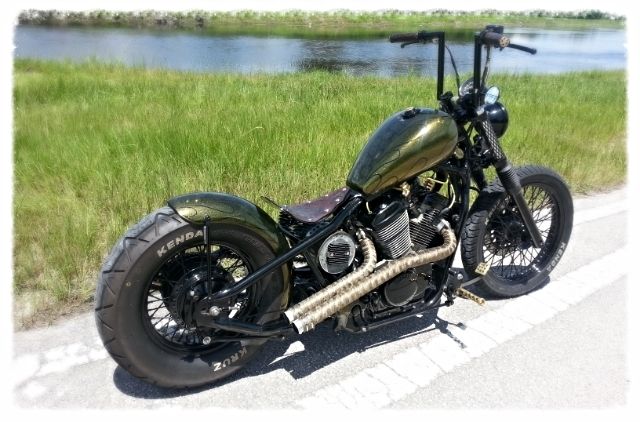 From me to you:
"Keep the rubber side down, unless of course you have a rubber head!"
Have you run into any ground clearance issues with the forward controls in the corners? I might work on this. I'm 6ft and my knees give up after about 100 miles. The highway pegs help but they're still not designed for 6ft of twisted steel and sex appeal.
Member
Join Date: Mar 2008
Location: Vandergrift, Pa
Posts: 423
im 6 feet as well, i rode the bike for a year in the stock position and coudnt take it anymore. i have not run into any clearance issues in corners. i am currently investigating a possible clearance issue with teh brake side. i think my lack of a rear brake may be due to i cannot get full extension with the way my setup is now. when i get some free time, i'm going to test with the stock peg/brake lever and see if i'm right.
Posting Rules

You may not post new threads

You may not post replies

You may not post attachments

You may not edit your posts

---

HTML code is Off

---