Greg, All i can state is that in the add where i bought the tach it stated it was for Honda shadow aero 750 2 cyl 4 stroke 1000rpm=16.6HZ and stated in add it was a dual fire although thinking about it, logic tells me that a dual fire tach would read 1/2 RPM on a single fire system. Like i told you in Pmail, my hookup instructions are the same as the one you bought on ebay but the tach you bought states for Harley, don't know if there is a difference there or not.
Banned
Join Date: Jan 2012
Location: Mesa Arizona
Posts: 185
I hear you Luke and thanks.
Not sure what I am going to do now but I might consider tracking down
and bikers choice tach that fit your exact description (since you don't have a record of the part number) and just pretend I am you when I install it.
But for now I am going to try and get my life OFF being totally centered
around installing a Tachometer on my Brand new Bike and try enjoying it as it is and just being totally jealous that nraLuke has a Tach and I DON"T!
LOL
---
Last edited by GregInMesa; 03-14-2012 at

11:08 PM

. Reason: correct nraLuke's handle spelling (called him nlaLuke lol)
Senior Member
Join Date: Sep 2011
Location: Tredegar,South Wales, near England, not far from Scotland.
Posts: 5,352
Quote:
If i'm not mistaken the Shadow fires on both compression and exhaust strokes. Some call it a wasted spark system.
Thats what I have understood..two coils each connected to two plugs..first coil connects to and fires one cylinder at the top of the compression stroke and the other cylinder at the exhaust stroke, it fires both plugs at the same time, the other coil does the same for the other two plugs..I think the idea is to burn any residue gas left behind after ignition.
So each coil fires two plugs at the same time but not in the same cylinder..
However I have no idea what is really meant by dual or single fire unless it means one plug per cylinder for single fire.
John.
---
Beauty is only skin deep but ugly goes right to the bone.
Member
Join Date: Sep 2010
Location: Rifle, CO
Posts: 97
Well I wish I could tell you 100% for sure as I know that is what you want to know.
Here is my take on it.
The 750 Aero I have has only 1 pickup sensor that is operated off the crank shaft, thus it is going to send one signal for every revolution of the crank shaft.
Unless the electronic control module takes that signal and knows to fire only the front cylinder on one revolution and the rear cylinder on the next then it is firing both cylinders , one will be on the compression stroke the other cylinder will be on the exhaust stroke.
That is how I think it works in these bikes but I do wish I could tell you for sure.
I might be wrong. They only have one pickup sensor however so I'm thinking dual spark.
I posted a question on the Aero 750 forum on this subject. I'll get a good answer in short order for ya.
Here is a thread from this forum that at the end says they are dual spark.
Do I have a dual fire ignition system?
---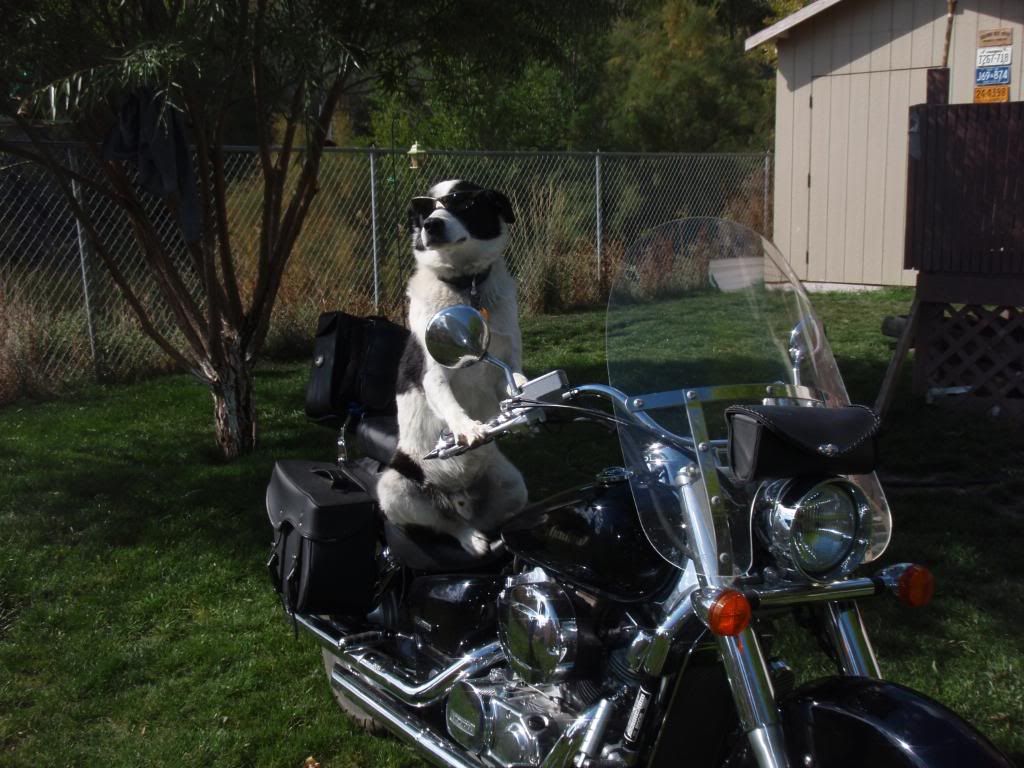 The true measure of a man is how he treats somebody that can do him absolutely no good.
---
Last edited by capn_clyde2; 08-20-2012 at

06:58 PM

. Reason: addition
Member
Join Date: Oct 2011
Posts: 115
Quote:
"[I]People get this mixed up all the time. The number of spark plugs or ignition coils used has nothing to do with single fire or dual fire. Our bikes use two spark plugs powered by a single ignition coil,
per cylinder
. But this does not indicate if it's single or dual fire.
Single fire means the spark plugs ignite only once, which happens roughly during the beginning of the combustion stroke. (Once per every 4 strokes)
[LIST][*]
Dual fire
means the spark plugs ignite once during the combustion stroke and once during the exhaust stroke. (Twice per every 4 strokes)
I know for a fact that all Shadow Spirit/ACE 750 models from 2001 to 2007 (non-shaft) are dual spark plug, single fire systems. I don't see why the C2 model would be any different."
I agree with the definition of single fire and dual fire.
I don't agree that the Spirit is a single fire system.
The ignition pickup is off the crankshaft so the ignition module only knows when the piston is at the top of it's stroke, not whether it's at compression or exhaust.
The single fire system needs a cam shaft sensor which according to the VT750DC manual the Spirit does not have.
The cam shaft sensor is used to determine whether it's compression or exhaust stroke.
That said, the 2012 model might be single fire since it's fuel injection.
From what I understand fuel injection systems have cam shaft sensors.
Member
Join Date: Aug 2011
Location: Sack-a-Tomatoes, CA, US
Posts: 808
I think that the only Shadows that are really single fire would be the '85-'86 VT1100s which have two crank pulse generators PLUS a camshaft pulse gen which is used to tell compression stroke from exhaust stroke - the manual even states the cam pulser is to kill the spark on exhaust stroke. All of the other models until they switched to digital ignition are most likely "dual-fire" = spark plugs fire on every "up-stroke" whether compression or exhaust.
BTW, a wiring diagram will not show the difference...
I could be wrong since I have not read the manuals for all model years
---
Black Beast = '71 CB750
Lazarus = '86 VT1100C rescued from a salvage yard.
Anyone ever find out the answer for sure??
---
2016 VN900 Custom
Kuryakyn Voltmeter
Kawasaki Mini Tachometer
K&N Air Filter
Kuryakyn ISO Grips With Dual Throttle Bosses
Saddlebags Installed Using EasyBrackets
Cobra FI2000R fuel processor
Cobra Freeway Bars
DesertDawg Freeway Bar Chaps
Mustang Wide Vintage Touring Seat With Drivers Backrest
Memphis Shades Batwing Fairing With Lowers
Member
Join Date: Feb 2013
Location: Auburn Al
Posts: 295
It is dual fire as it fires on compression and exhaust stroke so it halves your rpm. It is getting the signal twice in one revolution.
---
The Problem is not the problem, The problem is your additude towards the problem.
______________________________
07 Sadow Spirit 750 DC.
4* timing mod, Hole saw Mod, Sissy bar, Kury Skythe mirrors, cobra swept floor boards. Kury Iso grips. 12 V & USB outlets, Crash Bar/ Engine Guard.
My two pennies,,,There is no advantage to power or anything that has to do with performance on a dual fire system, meaning the spark fires at the end of the COMPRESSION from about 12 Degree's BTDC at idle to I believe 32 degree's max advance BTDC at high rpm varies somewhat model to model. THEN IT FIRES AGAIN on the exhaust stroke. That is only an attempt to burn unused fuel for cleaner EPA reasons.

If your tach you bought was for a "dual" fire ignition, fires on compression and exhaust, and it is reading half the rpms it should then you have a single fire ignition.
Posting Rules

You may not post new threads

You may not post replies

You may not post attachments

You may not edit your posts

---

HTML code is Off

---