Quote:
Wax on a tire, no matter where is not a good idea. Same thing as not using any tire shine products on the tires.
+1. If you occasionally drag your pegs like me, JPR advice is absolute. It is amazing how far up the sidewall you can be and still control the bike. Tire shine acts like a lubricant and at that moment during a steep turn you don't want those molecules to do their thing. I only did this once and survived just to tell you about it.
---
1997
American Classic Edition
Shadow
VT1100
C2
Quote:
Lemon Pledge on a tire. I hope you were being sarcastic.
Me ...... sarcastic ........ NEVER!
---
88 Honda VT1100C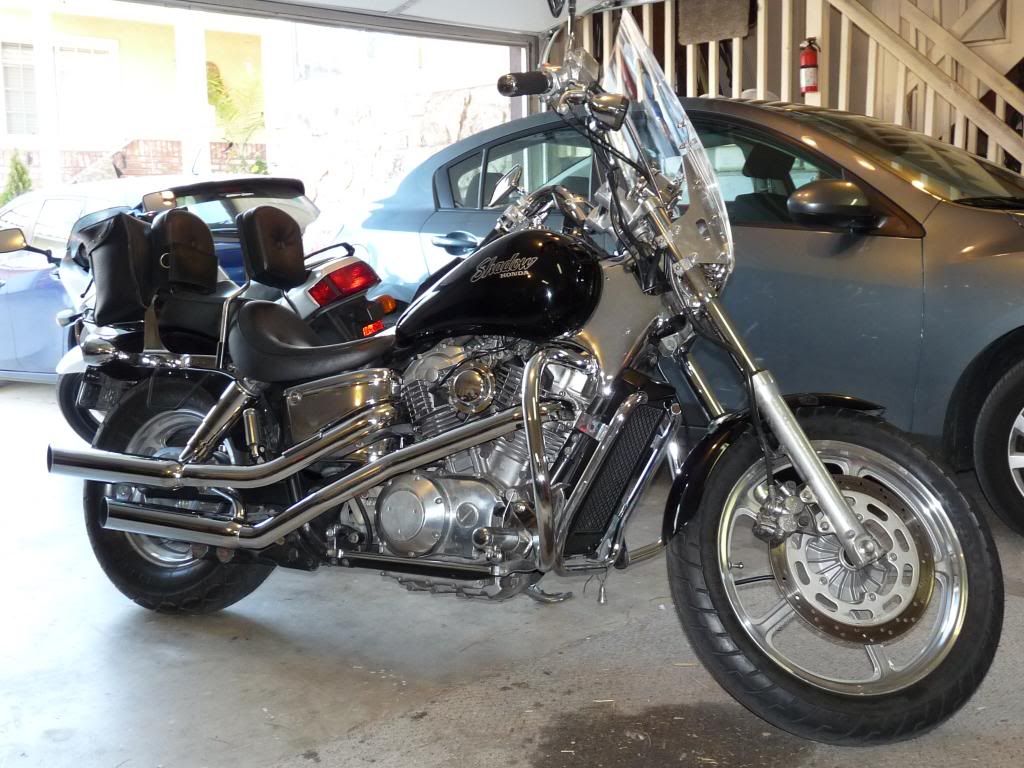 02 Yamaha WR426
71 Honda CB175
Posting Rules

You may not post new threads

You may not post replies

You may not post attachments

You may not edit your posts

---

HTML code is Off

---