Member
Join Date: Dec 2011
Posts: 116
K&N Air Filter?
---
If I install a K&N air filter, on my 2004 1100 spirit, can I just adjust the air/fuel screws, or would I need to rejett. I bought the bike used and it has aftermarket pipes. I'm not sure if it was ever rejetted.
---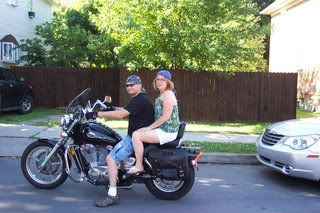 Honda Shadow Spirit 1100
Member
Join Date: Apr 2012
Location: Tampa Bay Florida
Posts: 79
More then likely its been jetted, but u may do filter and needab to adjust. Buy filter and try it, if it doesn't work take it out. I'm getting ready to install cobra drags, do bean box mod and jet/tune!
---
--------------------------------------------------------------------------------------------
Member
Join Date: Dec 2011
Posts: 116
How would I know if it needs adjusting after I install the filter? I'm guessing the there will be throttle lag or something because it will be lean? It may pop right on decel? If it does would it be like a backfire, or just a little bababbapoppopPOPbababababaPOPPOP? Sorry but not sure how else to explain it. Is it possible to post audio files on here. Because after I install it, I can always try to record the sound and post it on here.
---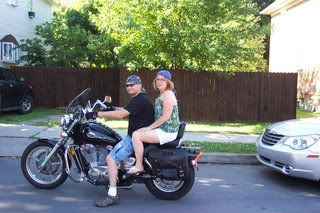 Honda Shadow Spirit 1100
Member
Join Date: Apr 2012
Location: Tampa Bay Florida
Posts: 79
Quote:
bababbapoppopPOPbababababaPOPPOP
Yep that's it. U may get away with just adjusting the air mixture screwz
---
--------------------------------------------------------------------------------------------
Member
Join Date: Dec 2011
Posts: 116
Now what if there isn't any loud POPOP, just a popop, like aftermarket pipes I'm sure normally make ever now and then. Would it POPOP all the time or just every now and then. I just don't want to have to spend about $200 to get it rejetted. I'm going to install the filter tomorrow, so just trying to prepare myself. Would it do it at idle or should I take it for a short ride to see.
Thanks for all the help, I really appreciate it.
---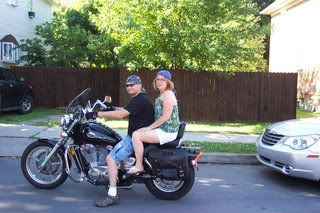 Honda Shadow Spirit 1100
Member
Join Date: Mar 2011
Location: Beautiful Vancouver Island
Posts: 301
You don't have to spend $200. It's easy to check if you are rejetted, just pull the carbs! Follow the instructions in your service manual, it takes about 15 minutes to pull them, 15 minutes to put them back in.

Do you have a plug over the air/fuel mixture screw? If so, you probably aren't rejetted.

You'd need a jet kit (Cobra, V&H both use the Dynojet parts) and slow jets which aren't included in the Dynojet kits.
---
bikeless !
2012 Kawa KLX250S (ret)
2006 Honda Shadow Sabre (ret)
2001 Kawa KX125 (ret)
1999 Suzuki SV650 (ret)
1987 Kawa GPZ 305 (ret)
Member
Join Date: Dec 2011
Posts: 116
There are plugs over the screws, but they looked like they have been remove or something, because there are marked and don't sit flush. I'm not very mechanical inclined so pulling the carbs would probably be a big chore for me. Just turning 2 screws, I can handle that hehe, but removing the carbs sound scary to me. Now give me a computer and I can tear it apart and put it back together, but cars, motorcycles scare me. Although, I remember the first computer I worked on, I was scared then. It never worked again, and I don't want to do that to my bike hehe. I'm downloading the manual for the VT1100C Sabre, is that the one I need to download for my spirit?
---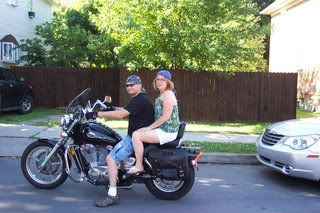 Honda Shadow Spirit 1100
I bought my 85 shadow vt700 was so happy i rode it for about 2 week's without a air filter lol. I bought a K&N airfilter the only thing is that the bike only start's with the choke on.
---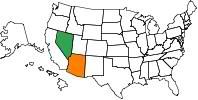 85 Honda Shadow vt700c
K&N air fiter
Cobra pipe's
S&S mirror's
J&P cycle's HW Peg's
Member
Join Date: Dec 2011
Location: UNITED ARAB EMIRATES, DUBAI
Posts: 190
it will pop everytime you release the throttle or shift down.. i have the same problem.. i spent long time adjusting the A/F mixture screws but it didnt change much.. it just changed the tune of the pop.. i have to re-jet.. i think it depends on ur bike setup.. every bike has its own setup.. what works for you might not work for other bikes..i know some mates here got rid of poping by just adjusting the A/F screws.. give it a try man.. it might work for you!!
---
honda shadow (steed) VLX 2002 400cc 5 gears
http://www.youtube.com/watch?v=TXcGwIpqxpg
http://www.youtube.com/watch?v=4M7ktweB88I
Posting Rules

You may not post new threads

You may not post replies

You may not post attachments

You may not edit your posts

---

HTML code is Off

---