can't get the bike to go
---
I've been riding my bike(06' shadow spirit 750 DC) for about a mth. now and it's been running great, I parked it about a week ago cause of the cold weather and rain,so I go to start it this morning and it backfired and then started but I noticed the pipes sou ded a little funny when I revved it up,so I figured I'd take it for a ride,now I live where when I leave my driveway I'm going uphill and I never have a problem but now I have to rev the all the way up in first to get it up the hill and it stalls half way there, it's almost like trying to take off in second gear.any hep would be great
Senior Member
Join Date: Mar 2012
Location: Ketchikan, Alaska, salmon capital of the world!
Posts: 1,304
Member
Join Date: Mar 2011
Location: Beautiful Vancouver Island
Posts: 301
Something crawled into the air box?
---
bikeless !
2012 Kawa KLX250S (ret)
2006 Honda Shadow Sabre (ret)
2001 Kawa KX125 (ret)
1999 Suzuki SV650 (ret)
1987 Kawa GPZ 305 (ret)
Senior Member
Join Date: Sep 2011
Location: Tredegar,South Wales, near England, not far from Scotland.
Posts: 5,352
did you park it out in the open or in a garage...

charge the battery..take the plugs out, clean them with a wire brush, dry them with a hairdrier and put them back in..

fuel tap on, choke on...start engine, count to 30 then turn choke off..

If that doesn't cure it you probably have to drain the carbs.

John.
---
Beauty is only skin deep but ugly goes right to the bone.
Hmmm, could water have gotten into the tank while raining? Timing jump when it backfired? Let us know the outcome.


Sent from my Motorcycle iPhone app
---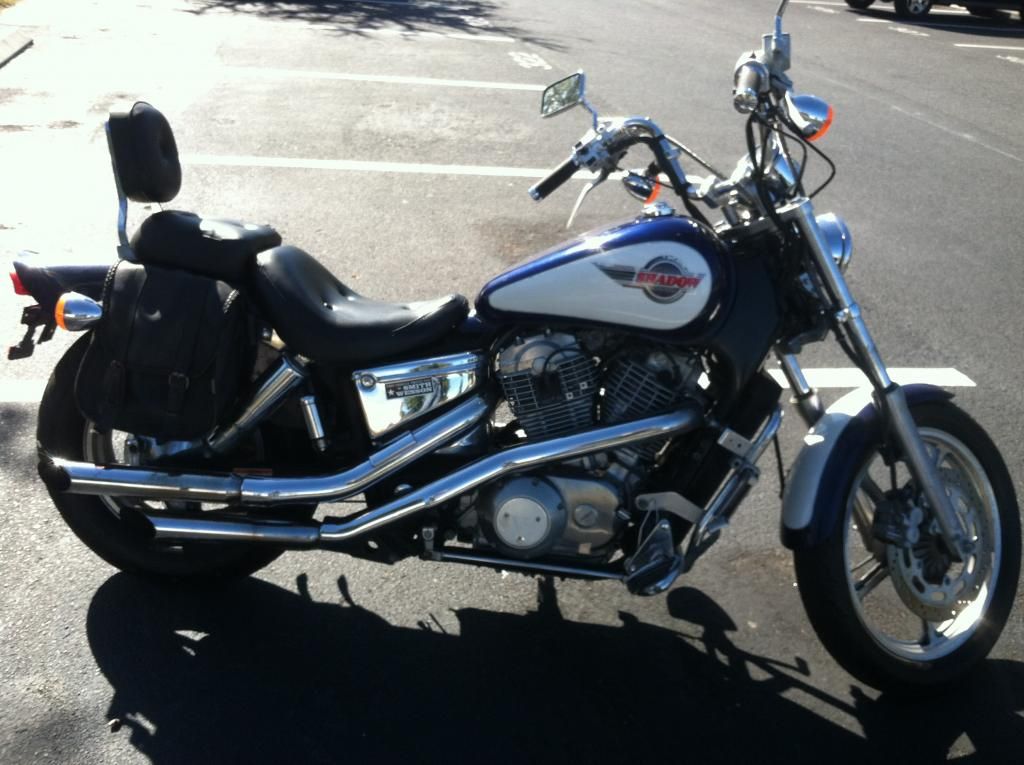 Senior Member
Join Date: Oct 2008
Location: Eastern North Carolina
Posts: 1,685
Senior Member
Join Date: Mar 2004
Posts: 4,688
Backfire through the carb or pipes? Check the boots on both sides of the carb - you may have dislodged one (or more) and have either an air leak or vacuum leak. Although I would expect a vacuum leak would make it idle like poorly or not at all or only with choke on.
Posting Rules

You may not post new threads

You may not post replies

You may not post attachments

You may not edit your posts

---

HTML code is Off

---