I was averaging 53mpg, but now, I'll have to wait and see. I hope to do better than 53, if not, I'll close up the lollipop up a lil more heh.
Junior Member
Join Date: May 2011
Posts: 21
Good info in this thread as I want to chop the mufflers off and lolly pop the headers. I get about 54, 55 with my VLX 600 at the moment.
im trying this on my gutted stocker...
---
2003 Honda 750 ACE
Senior Member
Join Date: Aug 2009
Location: In your garage stealing parts off your bike
Posts: 2,928
Quote:
Pics up!
I did the same thing before stage 3 rejetting/slow jet upgrades; didn't do much to the sound but noticed just a tad more torque. It's here in
My Road to Road thread
. The welded washer method works much more efficiently though, and depending on the OD of the washer you can tune your exhaust a bit more effectively. I've since removed them.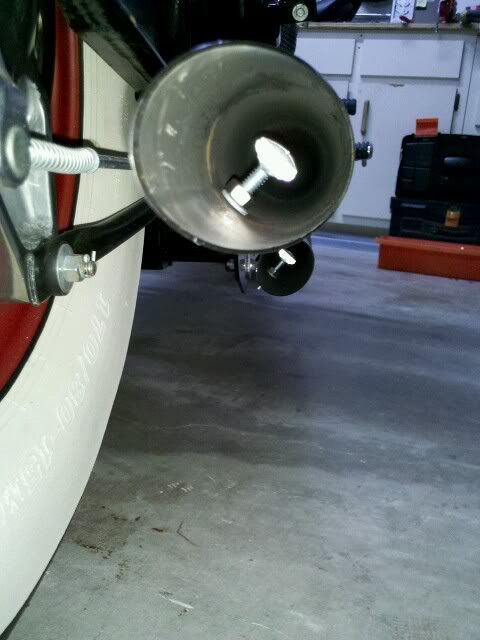 ---
82 CB900C -
CB Lingo for My Road
82 Magna -
My Road is Magna-ficent!
91 VLX -
My Road to Bob
03 ACE -
My Road to Rod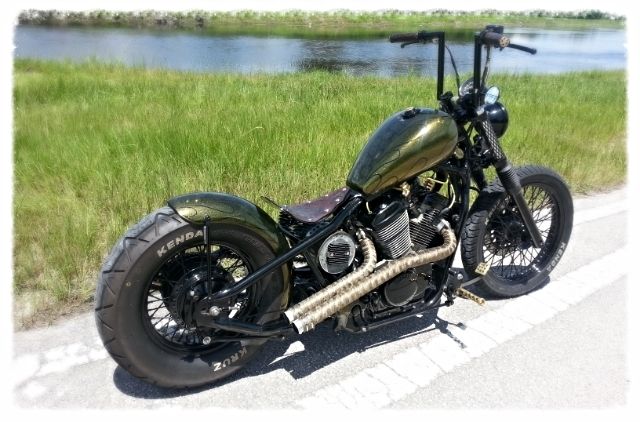 From me to you:
"Keep the rubber side down, unless of course you have a rubber head!"
---
Last edited by Aced It; 05-10-2012 at

01:33 PM

.
Installed the straight pipes, now waiting for my carbs to get back from the tech.
my old 750 had home made drags, with exhaust tips and reducers to the head pipe. I made a bct baffle at a local exhaust shop and then used a lollipop to hold it in, turned about 25% to the side. I did in the high 50s for mpgs and sounded really good.
Quote:
Installed the straight pipes, now waiting for my carbs to get back from the tech.
I really like the washer idea because I'd assume it quiets the pipes down a bit, but how on earth did you get those inside the pipe?
This is what the lollipop baffles look like. Mine are installed between the header pipe and straight pipe. I just cut two small slits with my cut-off wheel and slid the baffle in, then welded the slits closed.
Note: I do not own rights to that image, just posting it as demo*
Ray.
---
1985 VT700C Vid
http://www.youtube.com/watch?v=gHNQqIJhuD0&feature=plcp
Updated: Relocated clutch lever. Vindicator bars by R.O.C.
Posting Rules

You may not post new threads

You may not post replies

You may not post attachments

You may not edit your posts

---

HTML code is Off

---