Lollipop baffles
---
Ok, so I finally got the lower baffle out of the pipe last week. First thing I noticed that the pipes were considerably louder. (no ****, right?)
Second thing that I noticed was that I lost a bit of power in the lower RPM band. No dyno or anything, other than SOTP, but it definitely felt more sluggish. The best that I can describe is that the engine seemed to hit it's stride in 3rd gear rather than in 2nd gear like before I took the baffles out. Also, the idle seemed a little rougher, although there was no popping on decel.
Did some research in the interwebs and discovered that removing the baffles probably caused a loss of HP and torque.
I considered buying some Big City Thunder baffles, but they don't make one that fits my pipes, as the diameter at the end of the pipe is 2 1/2". I did not want to go back to the "stock" Hard Krome baffles...then I stumbled across something called a "lollipop" baffle.
Well, I do not own a welder, and I have no idea how to use one in any case...so I improvised. Took a trip down to Lowes and bought some 1 3/4" thumbscrews, lockwashers, and nuts. Installed them into the stock holes for the original baffles. Took all of 10 minutes to install, and for less that $5 in parts I got my HP and torque back, the idle is smoother, and the pipes are still loud!
Pics will be forthcoming in the next day or so.
old school, go to hardware store and get a thumbscrew
That's def the old school way, But works. I had a old school biker who had them in his pipes and he was telling me you tune them to the pipes and the way you want by rotating the screw to different angles, More back pressure having it at 90% for a little less turn the screw to 45%
---
2001 Shadow Spirit 1100 Cobra highway bars Kury ISO grips w custom weighted bar ends ,a VTX headlight and Kury Large ISO pegs but the best addition, Riding bell from Kathy M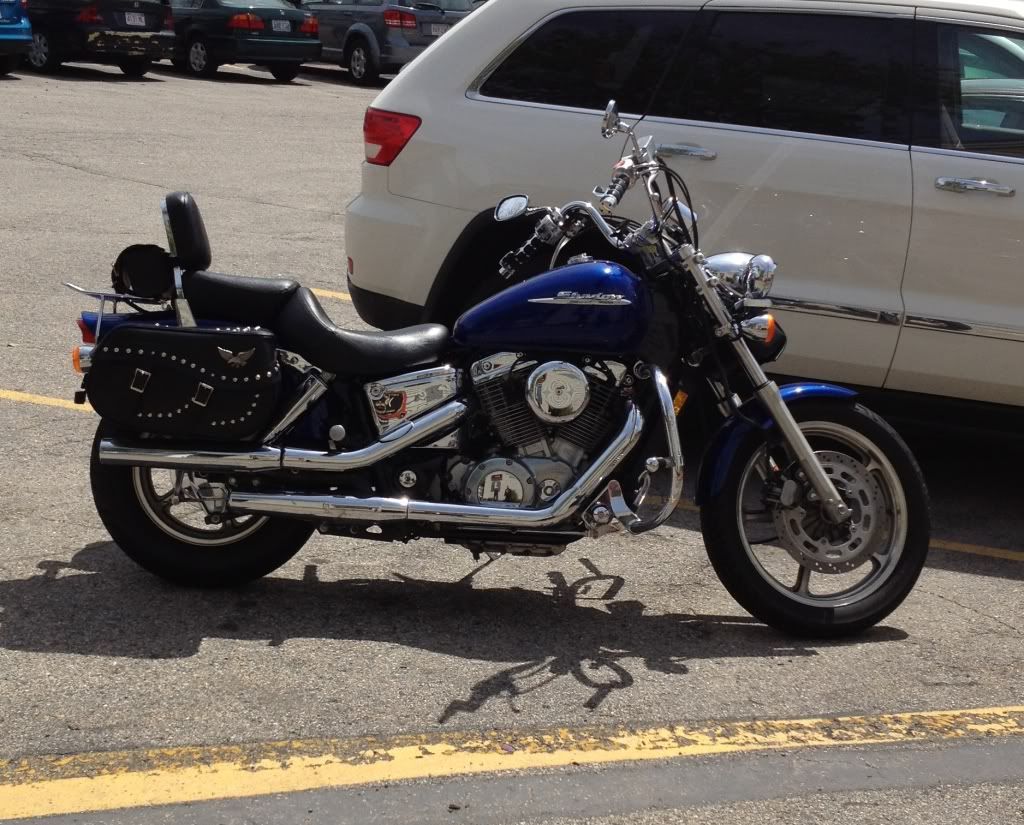 I laugh in the face of danger, then I hide until it goes away
The book of John Hopkins map
http://www.travellerspoint.com/membe.../tripid/365293
Member
Join Date: Apr 2012
Location: north west washington
Posts: 196
Cant wait to see the pictures
Not the best welding in the world, but it'll work heh.
Member
Join Date: Sep 2011
Location: Sylvester Ga
Posts: 488
we don't need no stinkin' mpgs, lol
---
2001 VLX 600
Quote:
Originally Posted by
Big_Country_vt1100
View Post
Not to hijack the thread but will pulling the baffles kill the MPG's?
Yes it will.
I'm still running with baffles, and I'm down to 40mpg, with this intake, and HK pipes.
EDIT:let me re-phrase that cause it not entirely true, it can!!
with the baffles removed from my VLX it still gets 50+MPG and its jetted, but it has no intake mods at all, was in the high 50's.
with the baffles removed, there should be a need to rejet, and should see a reduction in MPG.
---
1999 VLX
1998 SA750
1991 NSX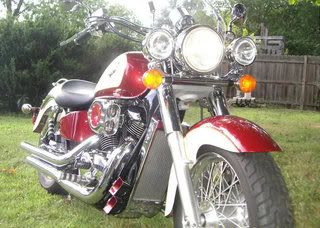 ---
Last edited by Scrapdog2grand; 05-08-2012 at

10:35 PM

.
Posting Rules

You may not post new threads

You may not post replies

You may not post attachments

You may not edit your posts

---

HTML code is Off

---