SA-WEET! Following with jaw dropped and a little foam at the corner of my mouth.
---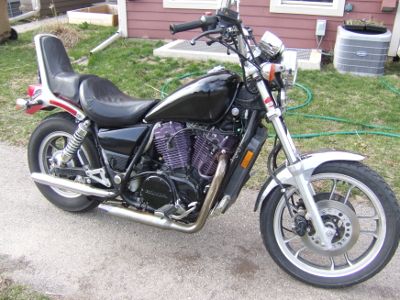 1983 vt750 - "Fra-Hankenstein"

Well been a few days so though an update would be in order.. Waiting for parts so did some tank prep and pulled off the front end so I can get prepping the frame for paint. Good thing too as the bearings were almost dry
Quote:
Decide on a color yet?
Tangent post, sorry. Razor, that's the best angle I've seen on your bike! NICE!!
---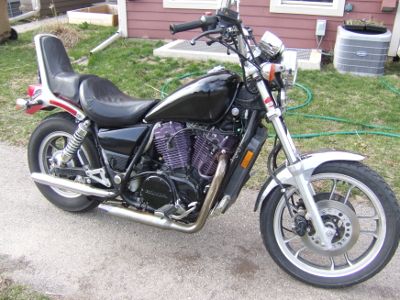 1983 vt750 - "Fra-Hankenstein"

Well yes, it will be Black.... BUT with something special mixed in as I don't want to have a stereotypical bobber color... lets just say there will be some Green in the mixture
Carb Update
---
Well time for an update. Finally found some time to finish my carb project. Broke em down, cleaned, metal primed and sprayed with high temp engine enamel which is resistant to oil and fuel. Also installed Stage 1 jets and shimmed needles to add more mid range power. Have one more addition but waiting for shipment. Took me over 3 hours just to mask for painting.
Before:
After: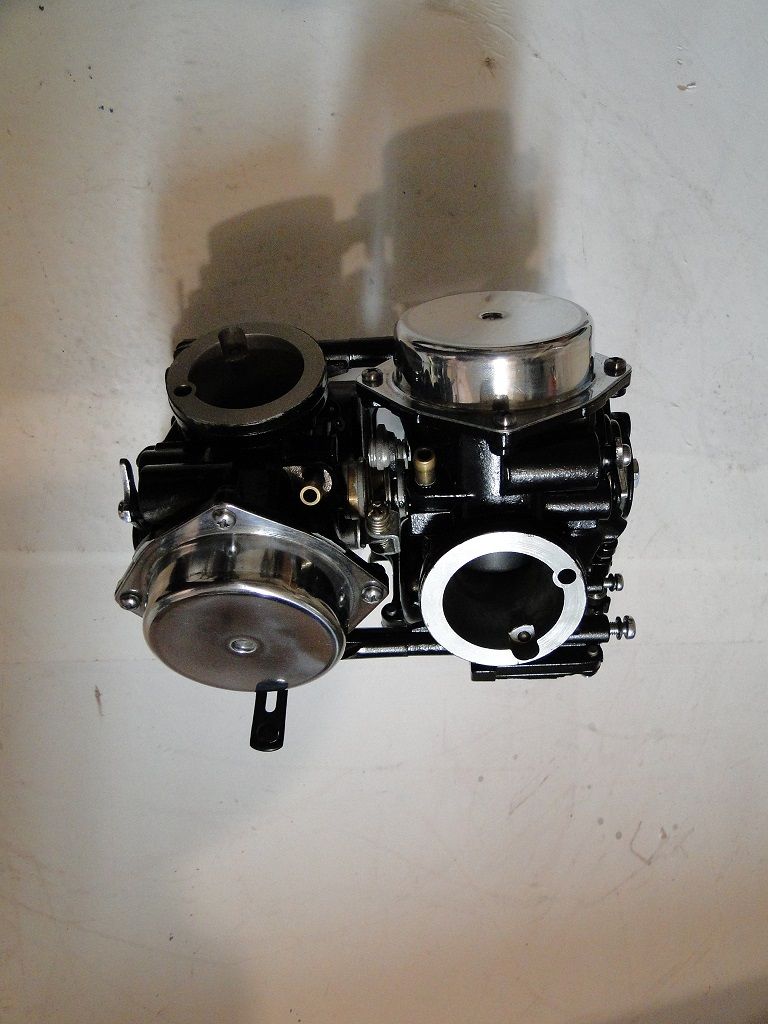 Junior Member
Join Date: Oct 2012
Location: Thomaston Ga
Posts: 9
Those carbs turned out sweet!
---
Keep a bag packed you never know where life will take you!
94 VT1100C with a 95 VT1100C2
engine
Senior Member
Join Date: Aug 2009
Location: In your garage stealing parts off your bike
Posts: 2,928
Nice work!

Sent from my SCH-I535 using Motorcycle.com Free App
---
82 CB900C -
CB Lingo for My Road
82 Magna -
My Road is Magna-ficent!
91 VLX -
My Road to Bob
03 ACE -
My Road to Rod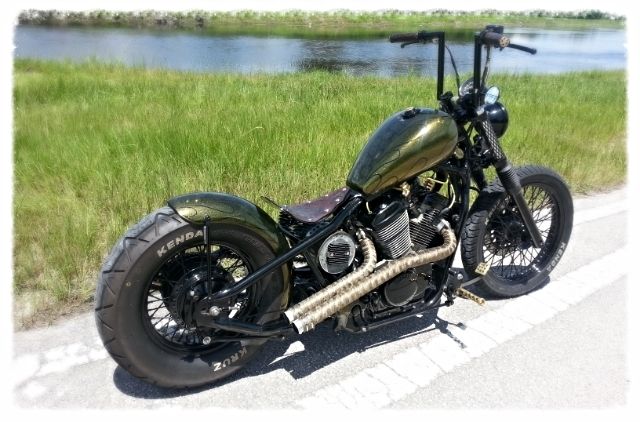 From me to you:
"Keep the rubber side down, unless of course you have a rubber head!"
Updated Carb Pics
---
Dressed up the hoses with Heat Shrink... Also did the plug wires although I don't have pics of those..
---
Last edited by MrSteej; 11-12-2012 at

05:01 PM

.
Decals are in!
---
So in sticking with my Black/Green theme my tank decal is in and a smaller decal I plan on using on the swing arm..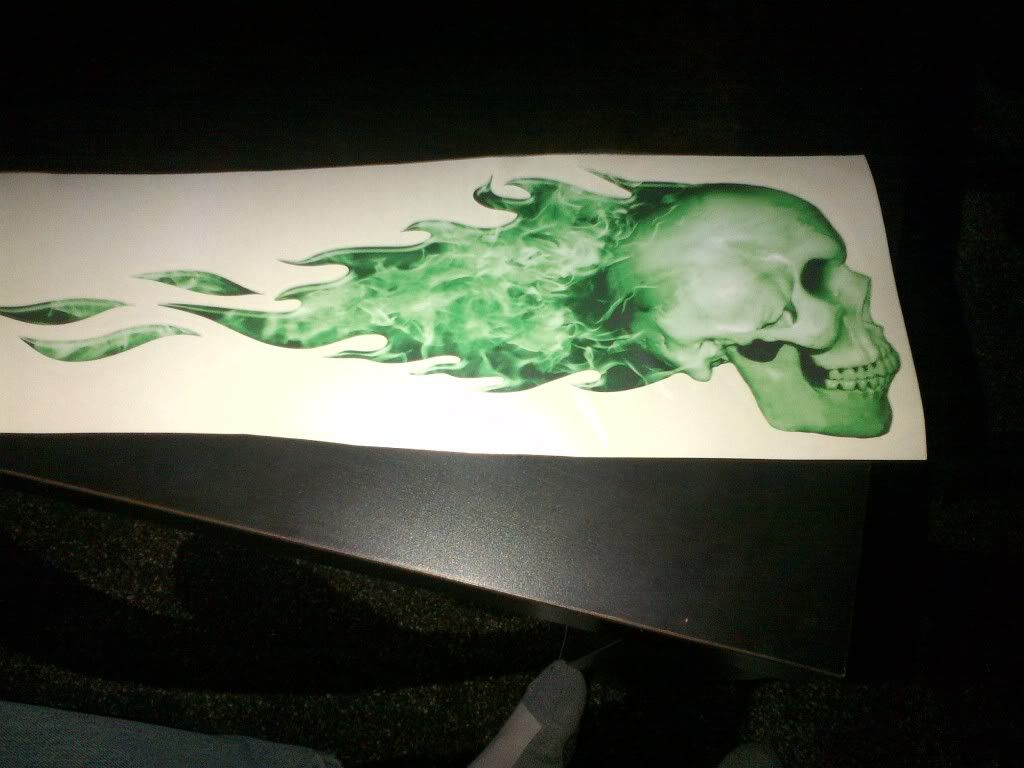 Posting Rules

You may not post new threads

You may not post replies

You may not post attachments

You may not edit your posts

---

HTML code is Off

---