Senior Member
Join Date: Aug 2009
Location: In your garage stealing parts off your bike
Posts: 2,928
Quote:
Dressed up the hoses with Heat Shrink... Also did the plug wire although I don't have pisc of those..
Good idea w/ the heat shrink. When I redid my fuel lines, I used the clear fuel tubing used for watercraft ... I PD'd my plug wires (yellow) a while back too - Hehe.
---
82 CB900C -
CB Lingo for My Road
82 Magna -
My Road is Magna-ficent!
91 VLX -
My Road to Bob
03 ACE -
My Road to Rod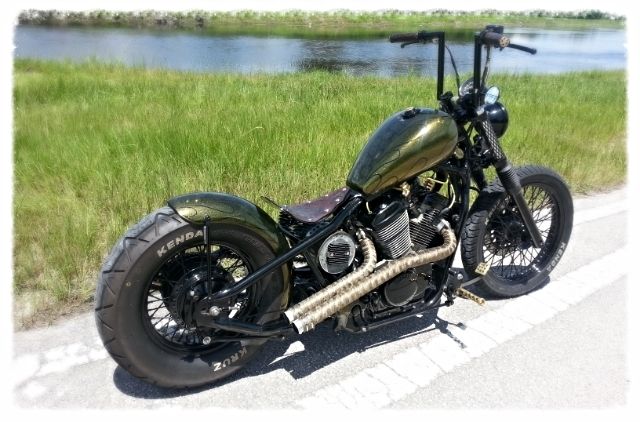 From me to you:
"Keep the rubber side down, unless of course you have a rubber head!"
Member
Join Date: Oct 2012
Location: Baltimore Maryland
Posts: 77
Quote: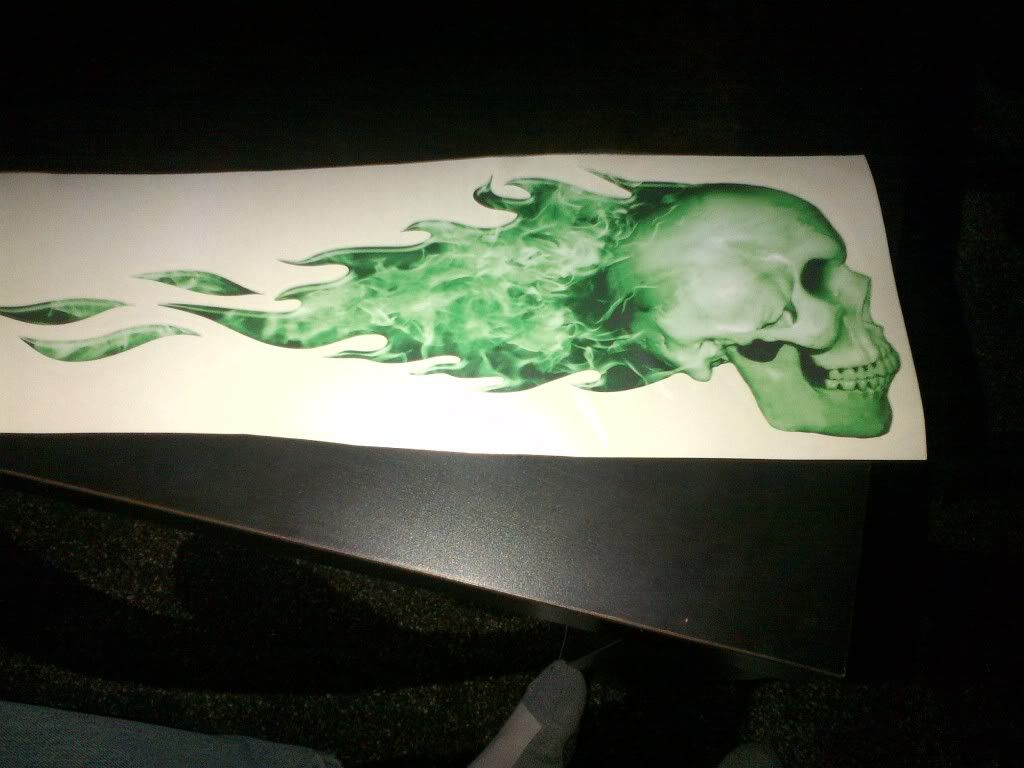 SAW---WEET!!! The greens are very present but still subtle enough to appear realistic and appropriate. I love it!!
On a (thinking out loud) side note, why do skulls always have perfect teeth? That assumes a dentist or orthodontist was involved and makes it seem less bad @ss. I want to see a skull with teeth poking out in all random directions! LOL!
---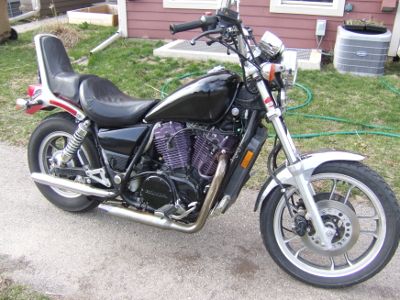 1983 vt750 - "Fra-Hankenstein"

Member
Join Date: Mar 2011
Posts: 790
Quote:
That was a beautiful bike!
Quote:
I'm all for customizing. Its just a shame that it is done to a perfectly good bike sometimes, instead of something that needed work anyway. That's all. I'm sure it will be cool when its finished.
It's a 750 Ace. Nice bike but, they're a dime a dozen. It's not like he found a pristine example of a classic and started chopping. I'd say this is the perfect platform to start chopping on.
Those carbs turned out amazing but you lost me with the skulls. Too cliche. I am interested to see how this turns out, though. If you maintain the level of effort and attention to detail that you've show so far, this bike is going to turn out looking really good.
---
Member
Join Date: Nov 2012
Location: Fabulous Las Vegas
Posts: 64
It always looks so much easier when someone else is doing it!
Quote:
Originally Posted by
steve in nova scotia
View Post
MrSteej...I am in Woodburn, just outside New Glasgow.
I'm in Woodburn too... near the graveyard on Woodburn Rd.
---
2001 Honda Shadow Spirit 750VT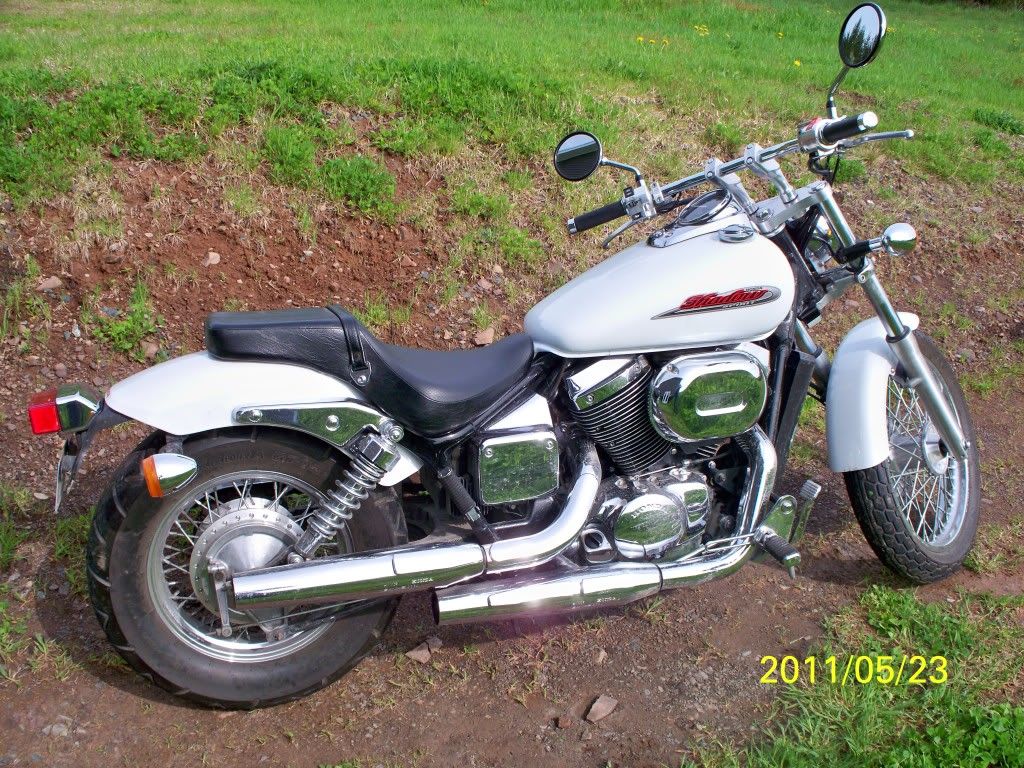 Quote:
Those carbs turned out amazing but you lost me with the skulls. Too cliche.
LOL, not to worry they are not going to be in your face on the tank, I plan on ghosting them in so they are buried in a layer of black.
Quote:
I'm in Woodburn too... near the graveyard on Woodburn Rd.
Hey Blue, how do you like those Drag bars? I am looking to get a set but am unsure of what size to get.. Are they comfortable and what are the measurements?
Finally an Update
---
Well figured it was time to post some more pics and an update, straightened out all the fins on my rad, painted it with high temp engine enamel, painted over the chrome rad cover with a self etching primer and the same engine enamel. Also did the base coat on my tank, will be adding graphics and clear coating in the next few days.... Here is a couple pics for now..
Posting Rules

You may not post new threads

You may not post replies

You may not post attachments

You may not edit your posts

---

HTML code is Off

---