throttle response issues
---
Ever since the damned Sandy hit New York my Diesel hasn't been the same. throttle response in the lower power band is blotchy and uneven i.e. she chokes at low RPM, she'll stutter & threaten to shut down and i have to reset the throttle and give a quick twist of the wrist to stay on. she's shut down like twice upon take off from a red light & after a steady highway run she'll come off it a little better but i can still feel a lack of power. during idle / warm-up theres more backfire than usual so i think it may be a Carb thing... any ideas... im riding an '03 600vlx
What does the storm have to did with it? was it left outside?
you may have water in the spark plug tubes, there are 4, if so blow them out with compressed air.
otherwise it sounds as though it may be running to lean, and the colder weather it be more noticable. more popping out the exhuast on decel, and intake of popping on accel. in that case you would need to clean and or rejet the carbs.

did you gas up after the storm? water in the fuel?
but make sure you have mo water around the plugs before you go looking at fuel related issues
---
1999 VLX
1998 SA750
1991 NSX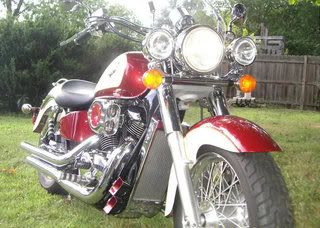 Senior Member
Join Date: Jan 2011
Location: Taylors,SC
Posts: 2,404
[QUOTE=Bonestock;1427591]Ever since the damned Sandy hit New York my Diesel hasn't been the same.

Diesel? WTH .Maybe thats whats wrong with it
---
03 VT750DC Spirit
00 XR650R (Sold 5/3/13)
[quote=rkforrest;1427764]
Quote:
Ever since the damned Sandy hit New York my Diesel hasn't been the same.

Diesel? WTH .Maybe thats whats wrong with it
LMFAO... yeah def.
All bs aside, it does sound like a lean issue. And the colder weather definitely will make the issue a lot worse. Check your the coloration of your plugs. that'll give any tell-tell signs of how the engine is running. Look online for pictures of plugs with a breakdown of what each condition and corresponding color means. Start with the simple first. I wouldn't pull the carbs just yet. You can also have someone mechanically inclined or just do it yourself if you are even somewhat experienced make adjustments on your air/fuel mixture screws. Get a hold of a service manual for your model, and it'll show you exactly where to find the screws and the process for getting to them. Always rule out the minor things before tearing into anything. Hope this helps.
---
1997 Shadow VT600c VLX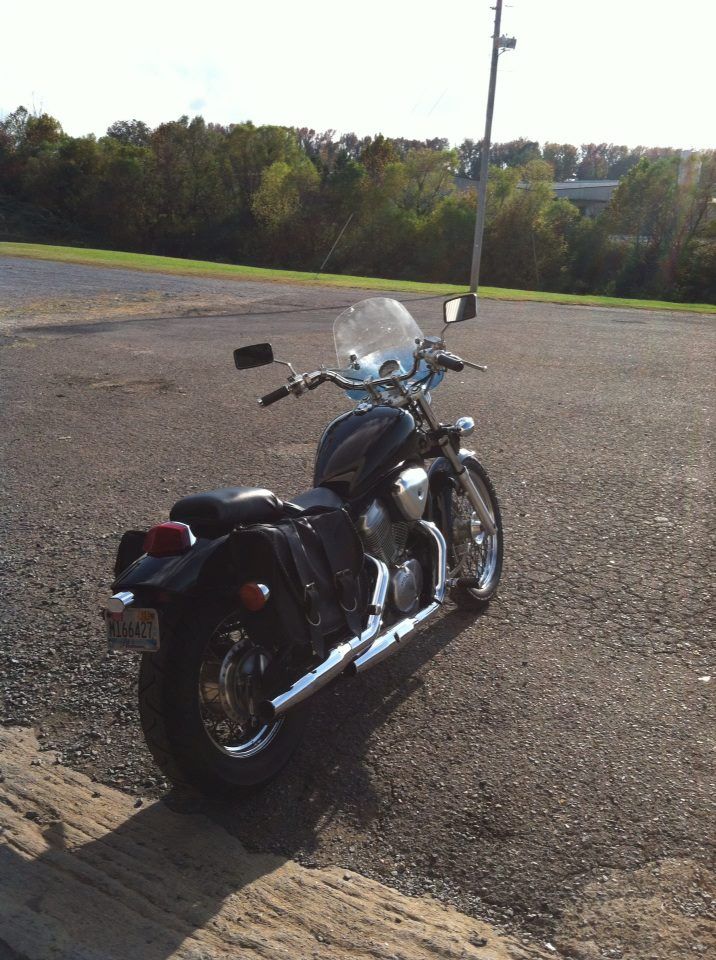 "Never let anyone stand in the way of your freedom. Live to Ride, Ride to Live"
Ride bell by Robert "Guardian" Woods.
Posting Rules

You may not post new threads

You may not post replies

You may not post attachments

You may not edit your posts

---

HTML code is Off

---