Running worse than before
---
Hi guys,
Just brought in my '95 600 VLX to have the carb cleaned as I was having a lot of trouble starting it in the colder weather. A lot of you gave me some great ideas and tips with that.
Anyway, it was pretty dirty internally (saw some photos), and I picked it up after a couple of days at a reputable shop. The only thing additional that he did was turn the idle up a bit more than it was when I brought it in.
The ride home was smooth, and it felt good.
Fast forward to a few days later...(didn't ride for a few days due to illness), I started it this morning, (seems to start similar to how it was before the cleaning), but the pickup seemed much more sluggish and uneven. I thought one time it kind of hesitated or "bucked" upon pickup, and it just never seemed to run real smoothly whenever I accelerated. Dunno if I am imagining it, but after I went into 4th gear and picked up my speed it chugged a bit even though I was well within the range of needing to shift and at about 37 mph.
I drove about 10 minutes or so, and don't know if in 47 degree weather that is enough time or what? I had it up over 55 for a few minutes too, brought it back down and went through the gears a few times with no smoothness in acceleration.
I will call the tech on Monday and run it by there but wondered if anyone has any ideas about my cold-hating VLX?? or what might be the problem.
Thanks a lot in advance,
Sacandagalady
---
[/IMG]
Did you fill up on gas since that ride home, Since the storm went through these parts I have been hearing TONS of stories of bad gas going around for some reason, Might have water in the gas or worst some stations with lowlife owners actually use old motor oil mixed into the gas to get more profit per gallon. Hopefully if it is the gas it's just water, Dry gas will fix that up.
Dauntae
---
2001 Shadow Spirit 1100 Cobra highway bars Kury ISO grips w custom weighted bar ends ,a VTX headlight and Kury Large ISO pegs but the best addition, Riding bell from Kathy M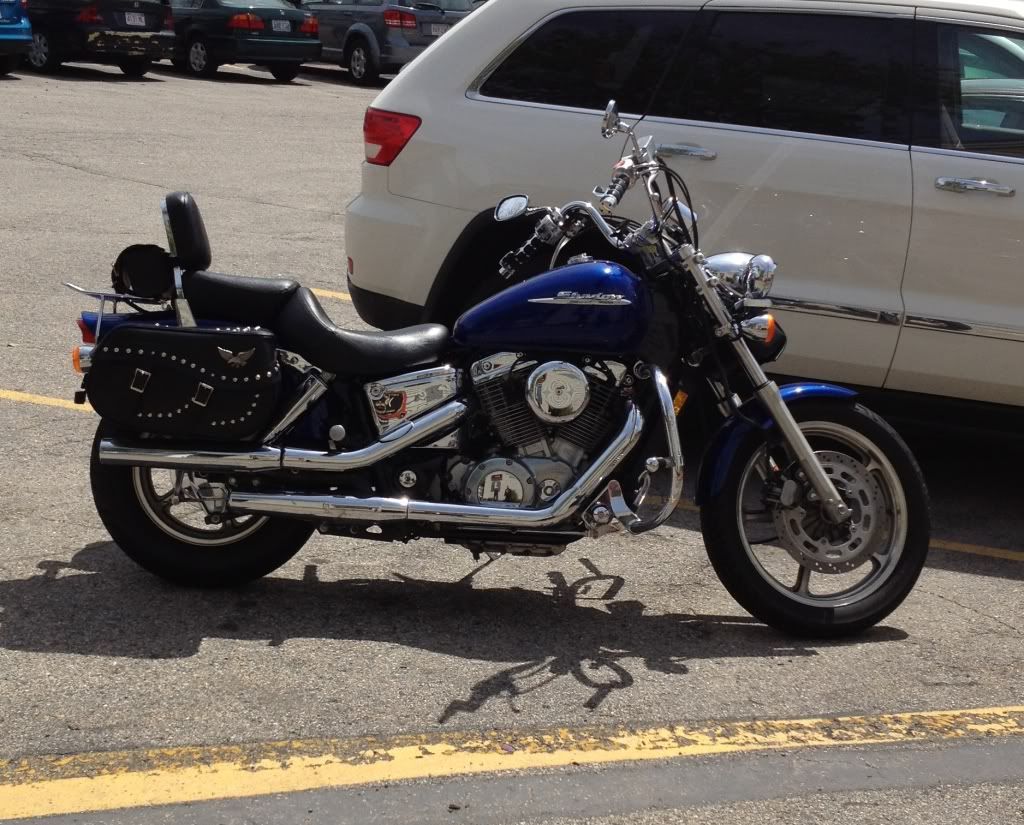 I laugh in the face of danger, then I hide until it goes away
The book of John Hopkins map
http://www.travellerspoint.com/membe.../tripid/365293
Hey Daunte
---
Nope....didn't add any fuel to the tank or anything else either....
---
[/IMG]
Def does sound like a a fuel issue, Maybe there is a blockage in the fuel filter or in the tank, I would get a hold of the tech who worked on it if your not into wrenching on it. Hope it's a cheap easy fix for you though.

Dauntae
---
2001 Shadow Spirit 1100 Cobra highway bars Kury ISO grips w custom weighted bar ends ,a VTX headlight and Kury Large ISO pegs but the best addition, Riding bell from Kathy M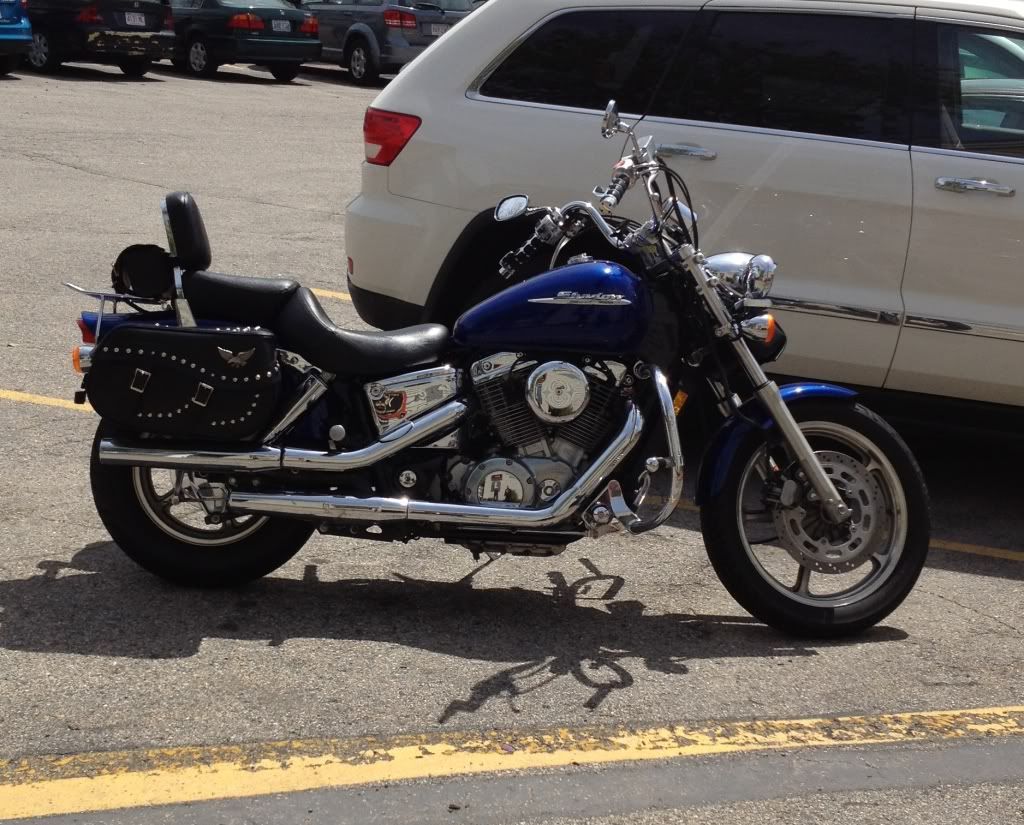 I laugh in the face of danger, then I hide until it goes away
The book of John Hopkins map
http://www.travellerspoint.com/membe.../tripid/365293
Posting Rules

You may not post new threads

You may not post replies

You may not post attachments

You may not edit your posts

---

HTML code is Off

---