ticking or taping
---
during my ride home from columbia s.c i noticed i have a ticking or maybe a taping coming from the front cylinder jug i checked the oil it was a little low but not enough to say hey i need oil so i put some in any way took less than a quarter of a quart to fill back up and checked the water in the in the jug down below and it seemed to be fine right near the upper line. so i pulled the plugs and they are still good a tad on the rich side but not to bad. so i crank it back up and did not hear it went say 50 miles stopped and i could hear it again its not a knocking noise its more like a tick or a tap seems like i only hear it when the bike gets warm.... Help please anyone have a shadow that does this?
Senior Member
Join Date: Apr 2008
Location: Palatine, IL
Posts: 10,067
IS your bike a Sabre by any chance. Google Sabre tick.
Member
Join Date: May 2009
Location: Hammond, Indiana
Posts: 748
Def google it, I hear it's common. What oil do you run?
---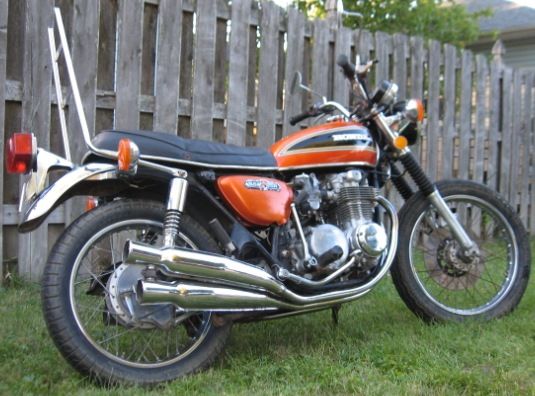 1995 ACE VT1100C2
1975 CB550Four
1994 Toyota 4x4 22RE 5speed
Get a short length of garden hose and use it for a stethescope. The sound might not be coming from where you think it is.
Member
Join Date: Sep 2011
Location: Sylvester Ga
Posts: 488
Senior Member
Join Date: Apr 2008
Location: Palatine, IL
Posts: 10,067
I don't know if the Spirit has the same tick problem, but if you google Sabre tick, you'll get links to Utube videos of the tick and you can compare the sounds.
It's a pretty common issue with the 1100's. Mine does it occasionally. Mine seems to tick worse with Rotella T 5w-40 synthetic so I've switched back to the 15w-40 dino stuff.
---
2002 Shadow Spirit 1100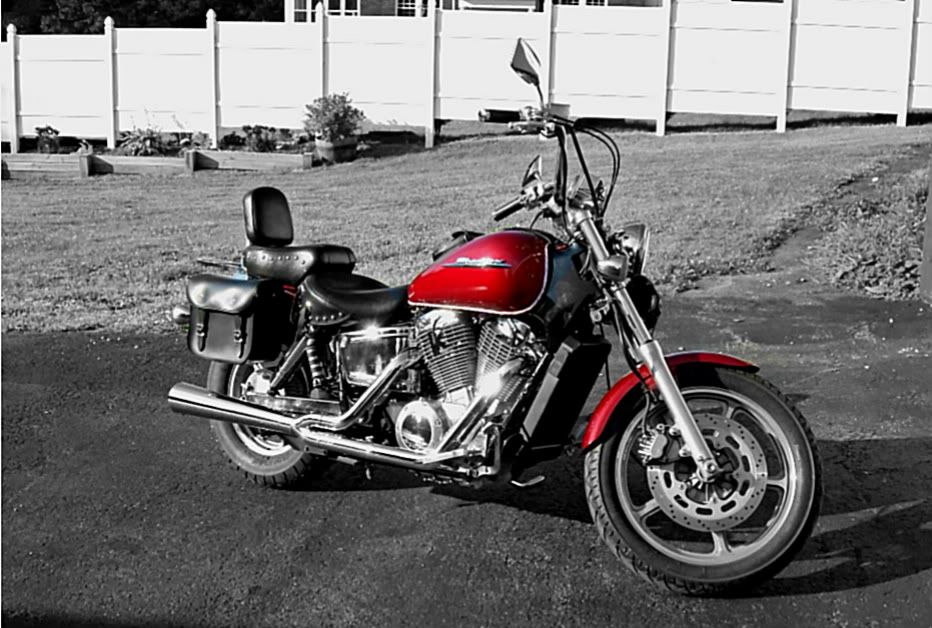 Member
Join Date: Oct 2012
Location: sioux falls, south dakota
Posts: 36
i have a 99 spirit 1100, mine also ticks from what sounds like front jug, noticed after changing oil, using mobile 1 synth. worse when hot. took to mechanic. told not to worry just change oil. did quiet down. was ready to tear down and rebuild. its pretty loud at idle. changed to honda lube , much quieter. love the bike
Member
Join Date: Sep 2011
Location: Sylvester Ga
Posts: 488
Took the bike to the shop today just to see what the issue was and he walked me over to 3 other 1100s doing the same thing. One belongs to him and he rides it everyday says its been doing that for the last 20k miles said its something about the shadow 1100s. told me to just keep tune ups on the bike and ride it until it cant ride no more. Then he says if you want ill rebuild it for you just to make you happy if you want to spend that much money LOL . so i think im just gonna ride it lol
Member
Join Date: May 2008
Posts: 30
I have a 1999 Shadow Tourer that also has a right side tick. this tick has been discussed quite a bit on the Tourer forum (HSATF). If the ticking is coming from the
lower
right is usually caused by weak springs in the clutch primary gear assembly. Supposedly the primary gear ticking is not harmful to the bike and some owners have reported having the "tick" for thousands of miles. Some have replaced theirs using the primary gear assembly for the Aero which is supposed to have stronger springs. unfortunately Honda will not sell just the springs so you have to purchase the gear assembly for about $175.00. I replaced mine with the Aero gear set about 4,000 miles ago and the tick is already back, have reservations about spending another $175.
---
Boys belong outdoors!
---
Last edited by ncnative; 09-25-2013 at

09:53 PM

.
Posting Rules

You may not post new threads

You may not post replies

You may not post attachments

You may not edit your posts

---

HTML code is Off

---