fairing
---
I have 2011 honda shadow vt750 aero . I have been looking at the bat wing fairings,reveiws seem to be all good . Any one put one on a similar bike?
I have the Memphis Shades batwing fairing on my Shadow Phantom. It looks great but the more I ride with it I find that there is more wind on me. Im gonna try a taller windshield and maybe some lowers to try and correct. I love the looks though and installation was a breeze.
---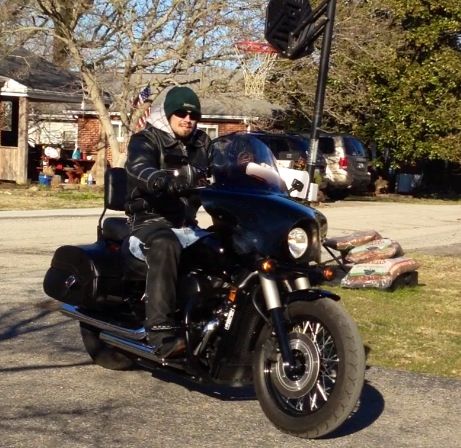 Fairing
---
Thanks,thats what I was afraid of.I can see myself getting this and then chasing other problems around.Does it protect your hands well?How tall are you?From what I've read, I'll need a 9 or 12 inch windshield.
Senior Member
Join Date: Oct 2011
Posts: 2,288
Lowers definitely made a difference with wind and buffeting (I have a windshield, not a fairing). While riding, put your hand down by the tank and you can feel a lot of wind coming up from underneath . . . at least that's where the wind that was hitting me came from. I added Memphis Shades Lowers to my 2009.
Member
Join Date: Nov 2011
Posts: 100
I'd try a spoiler windshield that Memphis shades sells for it. Will kick the wind up over your head more. Or if you want the best Klock Werks sells the flare windshield for the memphis batwing. Thats the best on the market. If you look you can probably find one for about $140
---
Thanks,will wait and see.Going to put on some miles and get used to bike.Just put on 1000 miles in first month.I can deal with being in the wind for now,and I think the bike looks good the way it is.That is why I got it!
Senior Member
Join Date: Feb 2011
Location: Kitchener, Ontario
Posts: 7,216
Tsukayu has some nice stereo fairings if you like tunes while you drive. It really is the best bang for your buck if you combined the two.
---
2002 Honda Shadow VT750 ACE Custom.
***HondaShadow.Net Patch Order Info***
I put risers on mine but it still protects my hands well. I am 6 ft 1 and have already ordered lowers and the 12 inch windshield. I put the lower deflectors on and although they look good they didnt do much as far as buffeting and wind. I hope the actual lowers solve my problem but as far as looks and ease of install they are great. It did take a ton of wind off my chest too.
---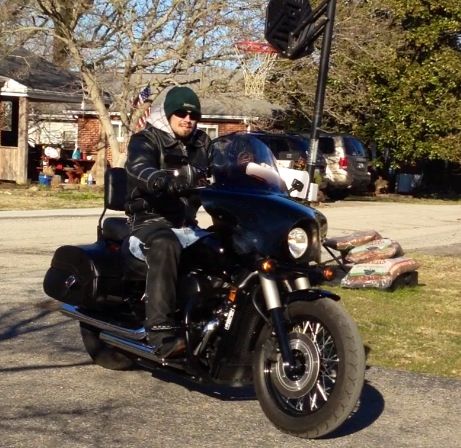 Posting Rules

You may not post new threads

You may not post replies

You may not post attachments

You may not edit your posts

---

HTML code is Off

---