Member
Join Date: Dec 2011
Posts: 66
Front wheel noise issue.
---
when I pick up speed around 10-50 mph I hear a squealing noise from the front tire area. Is it my brakes bad that are rubbing? I do not hear it once it decelerate or if I brake. My fork seals were replace 3 months ago.
---
2004 Honda Shadow VLX Deluxe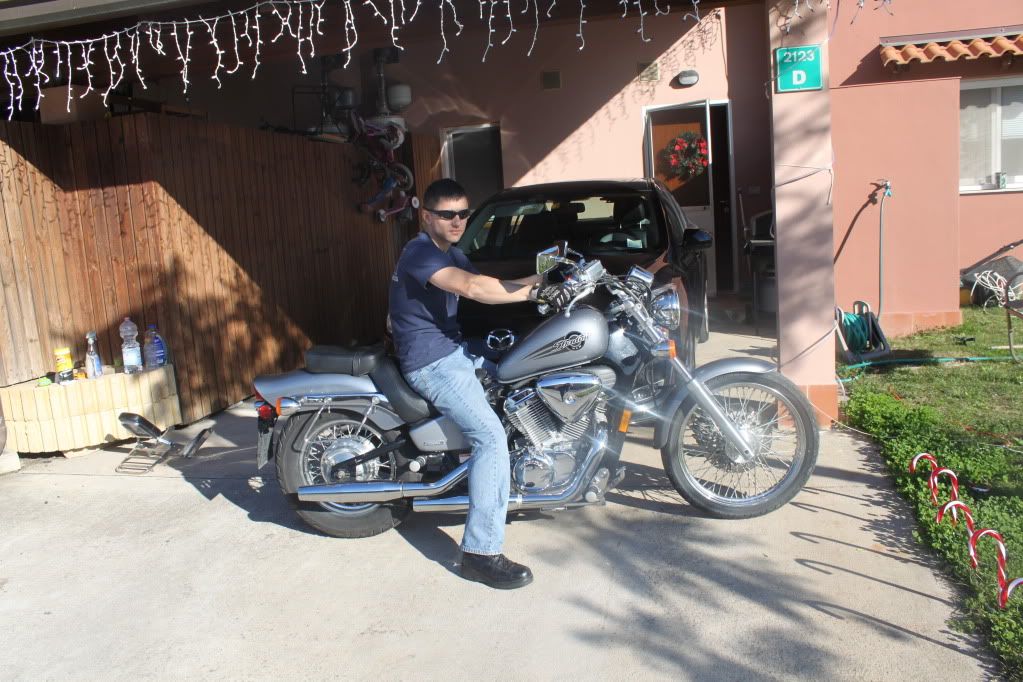 Senior Member
Join Date: Oct 2012
Location: Evansville, Indiana
Posts: 8,507
It's probably going to be either your brakes or your wheel bearings. The best thing to do is get the front wheel off the ground and spin it by hand. It should spin freely and there should be no noise coming from the wheel bearing area. A clicking noise is bad too. There will be a little noise from the brake pad rubbing on the disk but it shouldn't have a metal-on-metal sound, more of a "hiss" this is normal. Also there should be no play when you grab it top and bottom and try to shake it. If there is any play then something is wrong with your wheel bearings. I wouldn't ride it until I ruled out a problem with the bearings because once they start making noise they go real fast. When the fork seals were replaced whoever did it may have got something back together wrong. They should have also checked the pads and replaced as necessary.

---
2000 VT1100C Spirit, Gone but not forgotten
2009 Yamaha Stratoliner "Silver"
M Co 3/11 ACR
Senior Member
Join Date: Feb 2012
Location: Vancouver BC
Posts: 2,317
Has someone replaced the brake pads recently. EBC pads tend to hiss and then stop after braking and then slowly start again. I don't like it so put on OEM Honda pads.

G.
Senior Member
Join Date: Nov 2008
Location: Visalia, CA
Posts: 5,377
Could also be from a dry speedo cable.
---
93 VT1100C Sleeper, VH Exhaust, Saddleman Seat, Baby Apes, Metzlers, 2mm sleeved and bored (1150cc),10.5:1 comp, Modified Heads, Valves, Cams, Adjustable Timing, Bored Carbs.
Posting Rules

You may not post new threads

You may not post replies

You may not post attachments

You may not edit your posts

---

HTML code is Off

---