Quote:
Adjusting the shock preload, will NOT lower your bike. It will sag more, though if you soften the preload, kinda like lowering. The only way to LOWER the rear is be relocating the shock mount points or using a shorter shock.
bingo. reading down through the posts.. i was beginning to wonder if anyone was going to mention this.
just because you adjust your shock.. does not mean that you will lower bike.
---
I started out with nothin'... and i still got most of it left.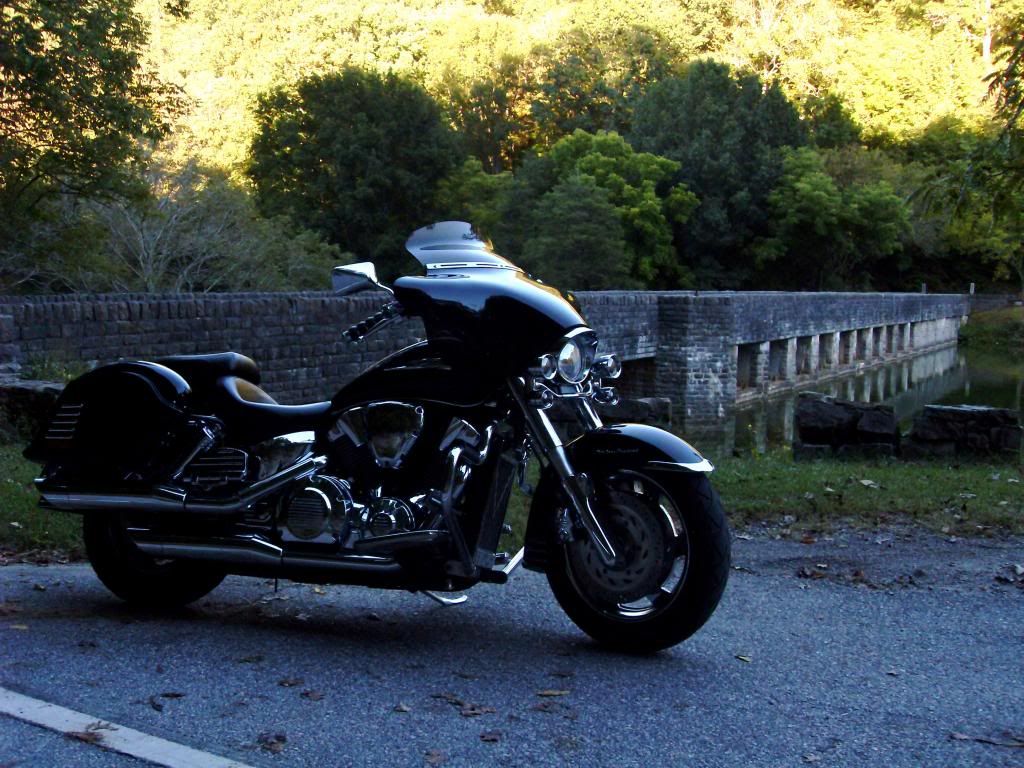 2006 Honda VTX-1300R
Memphis Shades Batwing, Stock "C" Model Pipes, Mustang Seat, Mustang Fender Bib, National Cycle Hard Bags,
Lindby Multibar, Küryakyn Sound System, Küry ISO Grips, Show Chrome Grille Cover, Küry L.E.D Light Kit, Küry Triple Whammy,
Küry Constellation Light Bar, TTO Tach, Metzeler Tires, Chromed Wheels and much, much more.
Here is the lowering kit I have on my shadow. Dropped the F&R 1 1/2". Love how it rides. The only reason I did both F&R is to maintain the bikes handling. Just droping one end will effect the handling of the bike.
Scroll down the page to find your kit.
Scootworks - Honda Lowering Kits and Suspension Accessories
---
04 Aero 750
Cobra HP Pro Exhaust,Wrapped
De-snorkeled,K&N AF, Dyno Jet JK
Blue Collar Bobbers 31" Drag bars and Risers, Avon Grips,Baron Tach
Goodrich Braided SS/Black Teflon front brake line, EBC HH Front brakes/EBC Rear shoes
ScootMods 4" Control Extensions
ScootWorks Front/Rear 1.5 Lowering Kit
Shaved Stock Seat (Self made)
Flush Mount Tag (Self made)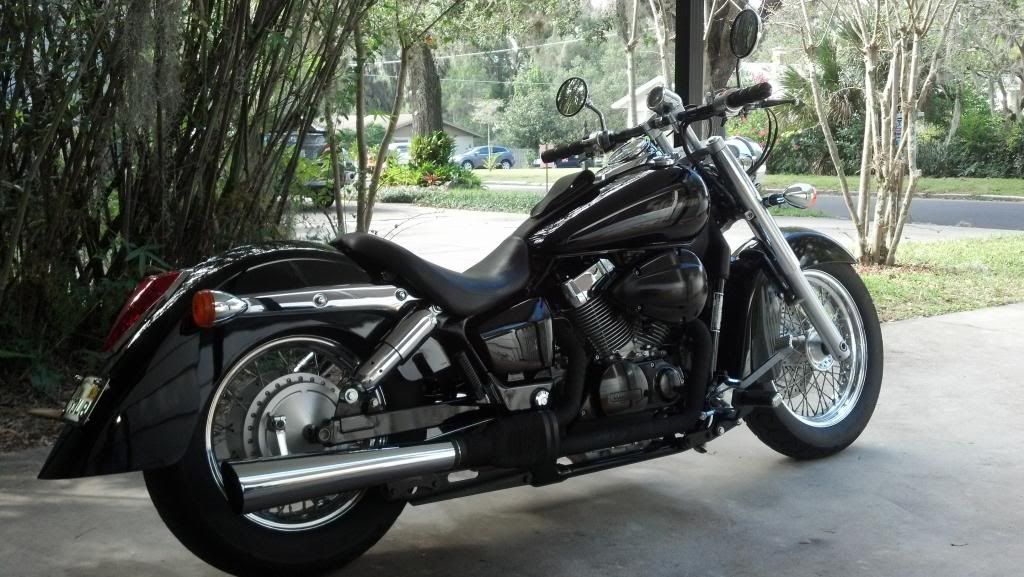 ---
Last edited by 04LowShadow; 12-10-2012 at

07:12 AM

.
Senior Member
Join Date: Apr 2008
Location: Palatine, IL
Posts: 9,987
Quote:
hey guys, i have an 04 1100 spirit, it has adjustable shocks on it and im wanting to lower them but im not sure how to adjust the shocks. anyone know who to adjust them??
Take the right side cover off and see if you have a tool kit. The spanner wrench may be there. Adjusting the rear shock will cause the rear to lower(call it sag if you want) depending on how much the rider and/or passenger weigh. The problem is it may sag too much if the rider and/or passenger are heavier.
Member
Join Date: Oct 2011
Location: wilson NC
Posts: 33
thanks guys ill check to see if i have a spanner wrench on my bike and adjust it and see if that does what i want it to
Posting Rules

You may not post new threads

You may not post replies

You may not post attachments

You may not edit your posts

---

HTML code is Off

---