Cam chain tensioner bolts
---
On my 83 750, I noticed that there is a bit of oil dripping from the cam tensioner bolt. I tried tightening it, but it feels like its stripped. I would like to try putting a slightly longer bolt in to see if it will grab some good thread. The question I have is, if I take the top tensioner bolt out, will the tension stay in place? I'd hate for it to shift and not be able to align the new bolt up.
Sent from my iPhone using
Motorcycle.com Free App
I wouldnt go to much longer on the bolt, 2mm tops, even that may be too long.

try adding a little sealant Hondabond HT, or permatex gray around the sealing washer as well.
---
1999 VLX
1998 SA750
1991 NSX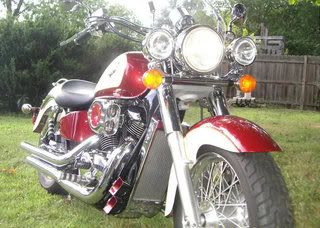 Posting Rules

You may not post new threads

You may not post replies

You may not post attachments

You may not edit your posts

---

HTML code is Off

---