Spark Plugs
---
I have a 1999 A.C.E 1100 and the owners manual calls for either DPR7EA-9 or X22EPR-U9 and i was wondering what brand of spark plugs do you guys recommend using and are there any brands to stay clear of?
Ngk have always been good plugs.
Sent from my SCH-I535 using Motorcycle.com Free App
That will work. i'll pick them up tomorrow Thanks
You know there's 4 of them right?
Yes i do know that. I'm going through the whole bike doing all the maintenance items since I bought the bike used with 30k miles i'm not sure when the last time everything was done. So i'm trying to get it all done as cost effectively as i can. I'm not going to sweat spending a little more for better things but i'm not going to go out and get the most expensive replacement parts and fluids if it's not going to make much difference.
you should ONLY use NGK or Denso.
---
1999 VLX
1998 SA750
1991 NSX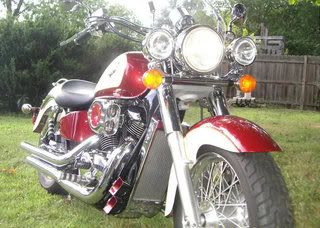 Member
Join Date: May 2011
Location: Houston Texas
Posts: 107
LIke the man said, NGK or Denso only. I used Champions in an old bike I had and it ran so hot it holed a piston.
Posting Rules

You may not post new threads

You may not post replies

You may not post attachments

You may not edit your posts

---

HTML code is Off

---