Junior Member
Join Date: Dec 2016
Location: Splendora TX
Posts: 22
Fuel pump issue
---
Hey guys, I have a 2007 honda shadow sabre and the fuel pump was clicking loudly and finally went out altogether. I installed an aftermarket pump in the "glove box" but it seems to be too much for the carbs and starts to hesitate really badly. I believe since the factory pump is pulsed and this one is not that may be the problem. It is only rated at 2-4 psi I believe. Can I wire it to pulse power like maybe off of the coils? Or do my carbs just need to be rebuilt to hold back the fuel? Thanks!
Member
Join Date: Dec 2016
Location: Ohio
Posts: 87
Hows the fuel filter look?
---
Sleeping 1984 vt700c. 3400 original miles.Just rode it for the first time ! Its alive!!
Former rides 1981 Gs450l ,76 kz750,1969 hodaka ace100
this is a U tube video on I think what your trying to do,
---
Junior Member
Join Date: Dec 2016
Location: Splendora TX
Posts: 22
I replaced the fuel filter so its new.
Junior Member
Join Date: Dec 2016
Location: Splendora TX
Posts: 22
Is there a write up on how to change the stock pump? From what I have read you have to pull the rear tire and swing arm to get it out and that doesn't sound like much fun. What the guy did in the video above is what I did. I am just having running issues after the new pump was installed.
When I changed mine , I did not pull the swingarm, I did remove rear tire, and fender, battery, air cleaner assembly, and after that it's just a matter of twisting your hands into places they don't want to fit. LOL Actually its not a quick job, but with patience, and some skill it can be done. I figure why try to change the setup, when its worked all these years, yes hard place to get too, but it works. I have 60000 miles on my 06 Sabre, and besides the fuel pump, only other problem I had was the starter switch, I pride myself in being able to do my own maintenance, and repairs.
---
What pump did you replace your original with?
---
"My father says almost the wholeworld's asleep. Everybody you know,everybody you see, everybody you talk to. He says only a few people are awake. And they live in a state of constant total amazement."
" From the Movie 'Joe Vs The Volcano'
2001 Valkyrie I/S
Junior Member
Join Date: Dec 2016
Location: Splendora TX
Posts: 22
It's a Mr. Gasket 42s. Its rated for 2-3.5 psi.
I put a Facet 40104 rated at 2-4 psi in my Spirit 1100. I've never had an issue with too much pressure. Are you sure the hesitation isn't being caused by something else? The diaphragms in the carbs are usually a good culprit for such behavior.
---
2002 Shadow Spirit 1100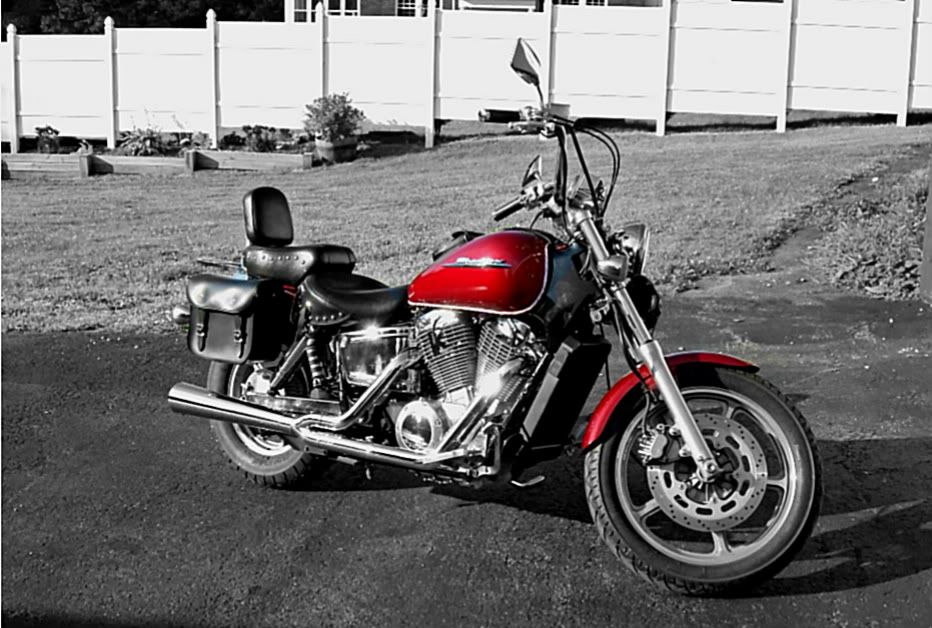 Posting Rules

You may not post new threads

You may not post replies

You may not post attachments

You may not edit your posts

---

HTML code is Off

---