Best way / How to build hardtail struts
---
Wanting to lower my 84 vt700. Started by removing the shocks and lowering the bike to where it looked good to me. I ended up making some struts out of wood so I could get a better visual and sit on it.
Need to know what's the best material to use to make some. I'm worried about buying some with the shock mounts not fitting. The right side has a bolt not a stud. Shock also has a plug in it on the bottom mount so it can fit to the smaller bolt vs. the stud. Which I believe is a 5/8 round hole.
I have some camshafts laying around (identical) and was thinking about using those. Thought it might look sweet. I have nothing to lose with them to always try and fab them up to see what it looks like.
Any help is much appreciated and or pictures if you have done it before.
---
1984 vt700c 1111 miles original
Senior Member
Join Date: Apr 2008
Location: Palatine, IL
Posts: 10,067
I wouldn't suggest using camshafts for the struts. Most people use flat stock made from steel or aluminum. As far as lining up and fitting, that's where extra time measuring, cutting and drilling is essential.
Senior Member
Join Date: Aug 2009
Location: In your garage stealing parts off your bike
Posts: 2,928
Camshafts. That'd be cool. Question is, can you weld? How would you make the ends?

Any DOM steel tube with good wall thickness or solid flat or round like billet aluminum would do, but you still have to fabricate ends unless it's drilled through similar to your wood mock-up.
---
82 CB900C -
CB Lingo for My Road
82 Magna -
My Road is Magna-ficent!
91 VLX -
My Road to Bob
03 ACE -
My Road to Rod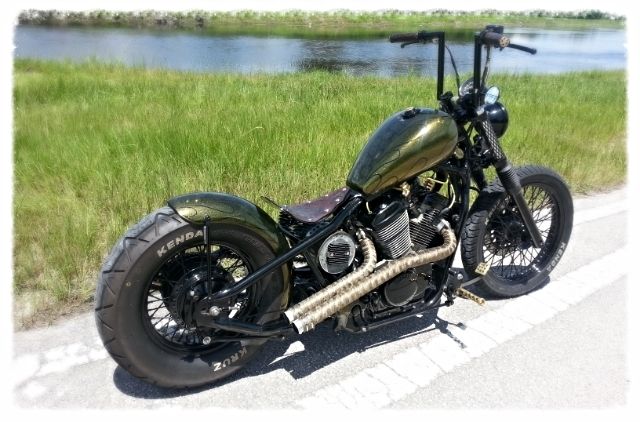 From me to you:
"Keep the rubber side down, unless of course you have a rubber head!"
Worth a shot to see what it comes out like. I have an abundance of them laying in the scrap pile at my work. Yea I would just cut it to length and drill holes with my drill press with some cutting oil and just taking my time. I always measure 100 times before I cut. The top stud on the left side is just under an inch till it's the thread of the stud. The bottom is an exact inch to the threads. On the right side the tops the same but bottom would need to fit in a bracket where a 3/8 bolt goes through. I'm going to always try it and see how it goes. I can weld just don't have a welder. Will try it out Thursday.
---
1984 vt700c 1111 miles original
Senior Member
Join Date: Feb 2016
Location: Jacksonville, Alabama
Posts: 2,518
Using the camshafts is a cool idea but I would not use them for struts on a bike. They are cast iron and even though they take a beating they take the beating the way they are designed.

That being said,,,use a piece of solid round stock for the struts and cut the lobes out of the cam and pin them to the solid round. Basically make your own cam but it would be strong enough.
Maybe this is a silly question, but if you want to lower the bike, why not just buy shorter shocks? Or, if you want a hardtail, chop the frame and make a hardtail. When I see a bike with solid struts, to me, it just looks like someone half-a$$ed their build and couldn't decide what to do.
That's very true. They are solid camshaft so they should be strong. Wondering if they are cast or forged. It's from a brand new Ford I believe from a recall we have been doing. I'll find out what they are coming out of tomorrow. At this point I will just do it and fab them up and put them on to look at. I'm not out on the road yet.

Progressive? I think that's the brand out there are like 500$ for a set of shocks. Don't want to cut or alter the bike at all so im able to make it right back to 100% stock. And if the bike was in worse shape with a lot more miles that would be an option of cutting it up. But in immaculate condition with only 1111 miles on it. Cutting it's tje last thing I want to do.

Shorter shocks would be nice to still get a smoothe ride. But it's expensive. Rather get a spring seat and handrail for less than half the shocks.
---
1984 vt700c 1111 miles original
I picked up brand new shocks for about $140 USD + shipping. That said, if you're looking to save a few bucks, probably cheaper to just buy some struts. Can pick some up off eBay for less than $50.
eBay - Hardtail Struts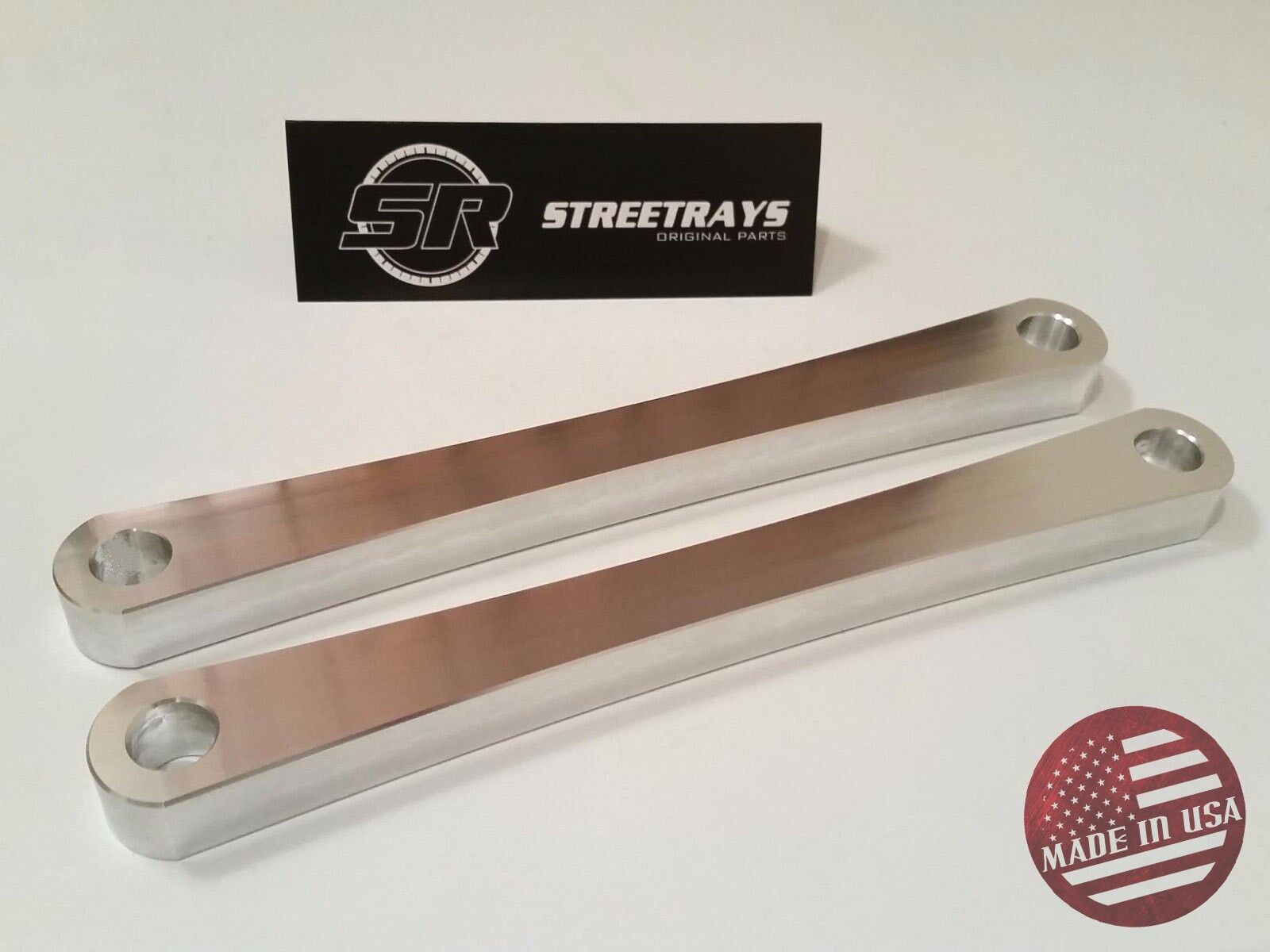 Alright I'll be doing some more research then on some shocks for sure. But as low as I am. If I made a rear fender the travel will make the tire hit the fender. Trying to eliminate the wheel gap so its not a dirtbike.
That s an awesome idea!! If I got that cars as to get the rod ends to thread in I would weld them in place when there all the way in.
Thanks for all the ideas. Will see this Thursday what happens.
---
1984 vt700c 1111 miles original
Posting Rules

You may not post new threads

You may not post replies

You may not post attachments

You may not edit your posts

---

HTML code is Off

---