How to fix bad headlight switch?
---
Here is what happened. I went to leave work the other day and noticed my headlight wasn't on after I started the bike. I flipped it to bright and the light came on so I switched it back and the dim came on, seemed to work fine. By the time the bike had warmed up, the dim did not work at all. It was still dark so I turned my bright on and rode through town. No problem. I got to the highway and the light was still working so I thought the filament had just burned out. Well I am riding up an on-ramp to change highways and my headlight goes completely out. It is recently resurfaced so the pavement is black. It is overcast. No traffic. It is a 20 degree incline and a 120 degree turn with an uneven gravel shoulder on one side and a drop off on the other and I am going 50 mph in full lean. I nearly crapped myself. My light came back on a few feet later just before I made it to the shoulder. It did this another time before I got to the highway. I tapped the switch after I got upright and it worked until I got home. I rode during daylight last week and my buddy rode ahead of me and told me my light (bright) kept going in and out until it eventually died. It hasn't worked since.
It is not the bulb. I replaced that with the original before the switch went all bad and it did the same thing. Replacing the whole assembly (because it is all one unit) will cost me $150 dollars if I can find the part. Any suggestions on what to check to be sure it
is
the light switch and if so is there a way to repair the original 23 year old one? A friend told me he used to have a '74 CB something or other and the little contacts in his got corroded and he fixed it himself with difficulty.
---
1986 VT700C Motorcycle: $1000
Helmet, boots, jacket, and other PPE: $300
Tank of Shell V-Power gasoline: $6
Realizing why the dog hangs his head out the window: priceless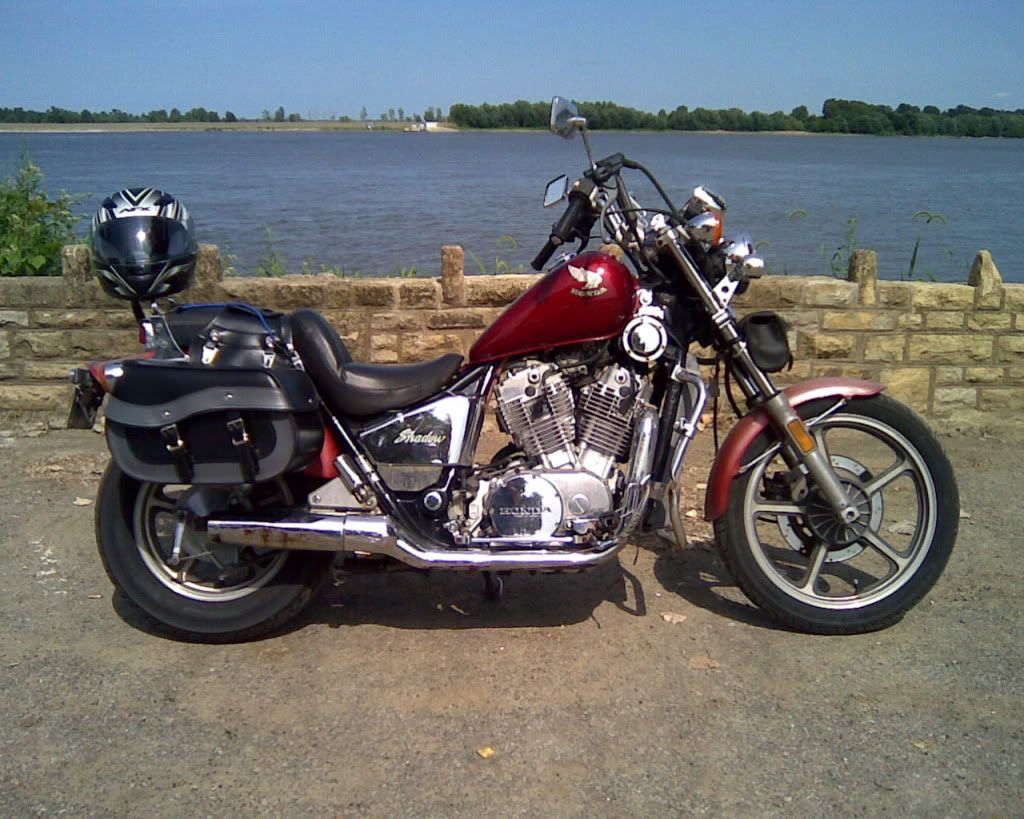 Senior Member
Join Date: Oct 2008
Location: Eastern North Carolina
Posts: 1,685
Senior Member
Join Date: Jun 2006
Location: Southeast Michigan
Posts: 8,932
And you might want to look into putting in a
Gonzo wire harness
so it won't happen again. Gonzo's a member here, btw, and gives HSN members a discount.
---
Art's 1999 Shadow 1100 ACE
.
Ride bell by Dr. Bob's Patient
Senior Member
Join Date: May 2007
Location: LEAVENWORTH WASHINGTON
Posts: 5,286
If it's the switch it's self that's bad the Gonzo harness won't work either, the harness just takes the heavy amp load off the switch. More than likely the points in the switch need to be cleaned then either the Gonzo set up or a relay can be used.
---
Ted
Senior Member
Join Date: Jan 2004
Location: Plano Texas
Posts: 1,259
There are lots of websites already out there that illustrate the removel, dissaembly and cleaning of the Starter switch. This switch when at rest passes current to the hi/lo switch and then to the headlight. Thats where you need to start. Chances are, a catastrophic failure is at hand shortly if the contacts are already mucked up. Clean the contacts and reassemble and read up on it before you do so you do not loose the spring in the switch.

All should be well then.....for the next 23 years... maybe. lol
Gonz
---
When does it end? It doesn't....it's a Vicious Cycle!!
Well I took the bike to a friend's house and we cleaned the contacts. It was a pain but we figured out how to do it without taking the actual switch apart which means no springs to worry about. First we opened up the assembly and found the first problem. We could not get it completely apart because the choke cable wouldn't come out of the lever so we decided to do it sideways on the bike. We found the contacts and I noticed that they had corroded a bit and on one end it looked burned. So we sprayed it pretty heavy with contact cleaner and worked the switch back and forth--it worked a little. Then my friend asks if the contact plate can be depressed. So I take a fine point awl and the plate depresses so we put some very fine grit sand paper in there, let the plate up, and worked the switch again. Then took the paper out, sprayed the contacts again, and it works perfectly. Never tried the starter switch. A couple days later and still no problems!
---
1986 VT700C Motorcycle: $1000
Helmet, boots, jacket, and other PPE: $300
Tank of Shell V-Power gasoline: $6
Realizing why the dog hangs his head out the window: priceless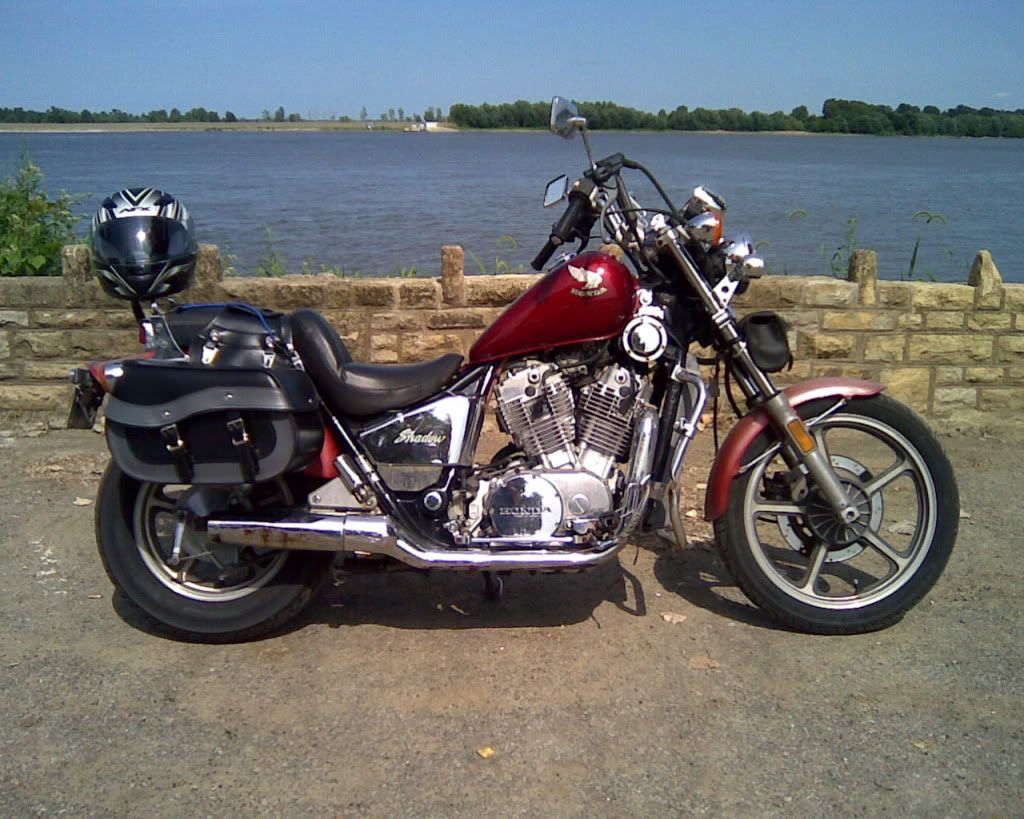 Posting Rules

You may not post new threads

You may not post replies

You may not post attachments

You may not edit your posts

---

HTML code is Off

---