hesitation when accelerating
---
I need help diagnosing my problem with my 98 honda shadow ACE VT750 with aftermarket pipes. I let it sit for a few months and now it hesitates when accelerating. I replaced the spark plugs today and the left rear was a bit oily. Where do I go from here? I'm new to servicing my bike and am wondering what the next step is?
Thanks,
dirtgirl
Senior Member
Join Date: May 2007
Location: LEAVENWORTH WASHINGTON
Posts: 5,286
First thing you need to do is replace the gas and if it still does it try running some Seafoam thru it, the gas we have now days is not pron to setting around, the alcohol evaporates and what's left is funky stuff plus gas will collect water and it will set in the bottom of the carbs, the Seafoam will take care of that.
---
Ted
Ok,
thanks Ted for the suggestion I am sure it had some gunk in there.
so I have changed the fuel and added seafoam. Ran that tank down and opened it up. It's still hesitating when you are gentle on the throttle and it's backfiring like crazy on any deceleration. What next?
You stated that you have aftermarket pipes, have you had the carbs rejetted yet? Also your idle rpm's might need to be adjusted, I had the issue with backfire and that solved it for me. My 1100 is supposed to run around 1000rpm plus or minus 100.
---
95 ACE VT1100
87 VT1100C(sold)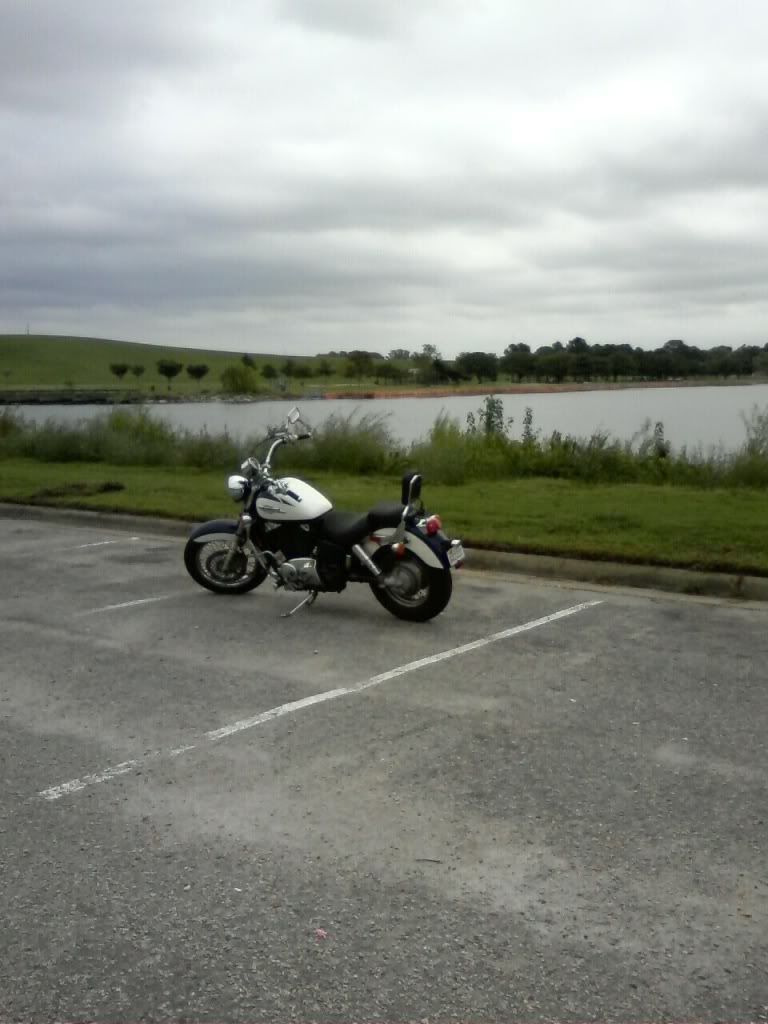 Senior Member
Join Date: Nov 2009
Location: Sterling Heights, MI
Posts: 1,122
Was it working good previously, and suddenly now having problems? If so, I agree with the Seafoam suggestion. You might also want to try Berryman's B-12 which is a good carb cleaner. I suggest adding to the fuel, running it down for 10-15 minutes to make sure the chemicals get to the carbs. Then let sit for an overnight or 2. And repeat. But don't let it stay in the gas/carbs for an extended period as it might affect the rubber seals inside. I found that just adding cleaner to the gas and running it down didn't quite do the trick. After doing the above for a few times, it was much better.

Also, check the air filter and given the bike's age, you are due for a fuel filter if not done recently. When you replaced the plugs, did you set the gap on the new ones?

If this problem only happened after installing the new pipes, then I also agree that you have to change the jets.
---
2006 Shadow Spirit 1100 - sold May 6, 2016
2011 Victory Cross Country
Thanks
Vaughn
I got the bike with the pipes on it, rode it for a few years then last year the mechanic recommended and rejetted it. They had trouble getting it to sound right and took a couple of tries. It sounded great for a season, then I let it sit for the winter and never got around to winterizing or turning it on. I've had the hesitation ever since. I had already drained the gas and replaced the fuel filter. Yesterday I changed the spark plugs and gapped them. Today I added the Seafoam ran it for a few minutes, let it sit for a couple of hours then rode the tank down and refilled the gas. I'll check the air filter, look into the idle rpms, and keep cleaning the carbs. Thanks.
Senior Member
Join Date: Jun 2008
Location: SW Georgia Between Americus & Beuna Vista - Plains & Ellaville - Preston & Andersonville
Posts: 14,613
Welcome to the site!!!
It might take a few tanks of the treated fuel to clean the funk outta the carbs...
There have been good results using these products mentioned here...
My suggestion to you is to NOT let your Bike sit... RIDE!!!
IF you HAVE TO let it sit, use up ALL the fuel in the tank and carbs before letting it sit...
UN planned, I let my boat sit fer 16 months and I had to clean the carb...
AND I was given a lawn mower that had sat, I had to clean the carb on it too...
Hopefully these cleaners will clear up your mess and you won`t hafta go into the carbs to get that stuff outta there...
---
`98 VT750 A.C.E.
Motorcycle Rider Rights Activist
ABATE member 38yrs.
www.ABATEGA.org
www.mrf.org
www.MSF-USA.org
http://www.ama-cycle.org/
http://www.bikerrogue.com/Articles/Biker_Rights/History_of_Abate/history_of_abate.htm
Enjoying Life,D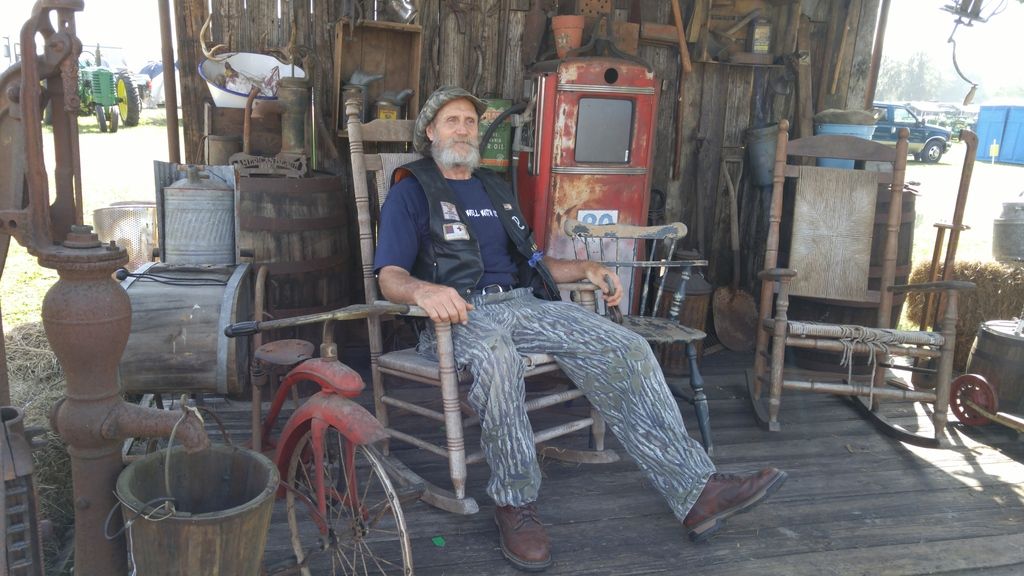 It's taken me about a week, but I ran more seafoam through the system to no avail. So I took out the carburetors to take a look. In the process I found a faulty clamp on the left cylinder intake and replaced it. It was very loose and probably making it run lean. Since I had the carburetors out I gently took off the float bowls to peak at the jets and the left pilot jet was clogged. I finally got the bike put back together this evening and low and behold it started! I can't take it out for a test ride for a few days, but I can't wait to see if she's running smoother. Working on my bike has been soo much fun and I have learned a ton. And thanks for the jetology sticky!
again...fuel filter
---
2003 Harley Davidson 1200C Sportster (crashed)
2003 Honda Shadow Sabre 1100
'
Thanks for the suggestion on the fuel filter but I changed the fuel filter when I drained the old fuel recently.
Posting Rules

You may not post new threads

You may not post replies

You may not post attachments

You may not edit your posts

---

HTML code is Off

---