Junior Member
Join Date: Jun 2015
Location: Kirkland, WA (near Seattle)
Posts: 7
I'm close by in Kirkland. We should try to get out for a ride sometime. I've only done solo rides, so would love to start group rides.
Junior Member
Join Date: Jun 2015
Location: Kirkland, WA (near Seattle)
Posts: 7
Live in Kirkland and would love to get out and do that ride this summer.
Hi. I'm Mark from Port Townsend. I ride a 2007 VLX600.
Member
Join Date: Apr 2015
Posts: 102
I'm Seamus from Bellingham. I have an '83 750 bobber, but I can't ride it at the moment. If anyone has a starter for one (or '84-85 700) please let me know!.
Junior Member
Join Date: Jun 2016
Location: PNW in Washington State
Posts: 14
I'm in Puyallup. I have a 2006 Shadow 600 vlx. Loving this weather!!
Hi, Lee from Maple Valley here. My VLX has been taking me to see the back roads.
Junior Member
Join Date: Nov 2016
Location: North Central Wash. St.
Posts: 14
North Central Wa.
---
Mike & Karen from Bridgeport 2002 sabre (Just bought it)
wake up fer over here ...... it's Service time to get ready . . .
---
....hmmmm??? pretty quiet for here, BUT. . . just thought i'd put in a plug for here to all you PNW-rider's!!! Time to think of Service-time for your ride's to to be ready to roam the road ! ! !
not to mention like to hear from anyone here on the west coast area. i'm here in the Spanaway area.......
---
2007 Shadow Sabre VT1100C2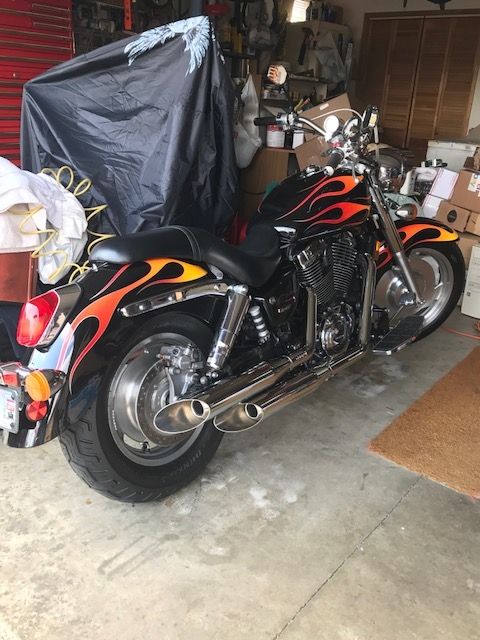 Posting Rules

You may not post new threads

You may not post replies

You may not post attachments

You may not edit your posts

---

HTML code is Off

---