White walls or not?!?!
---
Since i have to post three threads, for number two I have a question--
I have the white wall tires now but a few thinks I should change them.
I photo-chopped this picture to see what I thougth.
I think I'm gonna stick with the white walls.....what do you guys think?
Member
Join Date: Feb 2012
Location: Hockeytown
Posts: 389
I vote for Whitewalls!
Phil
---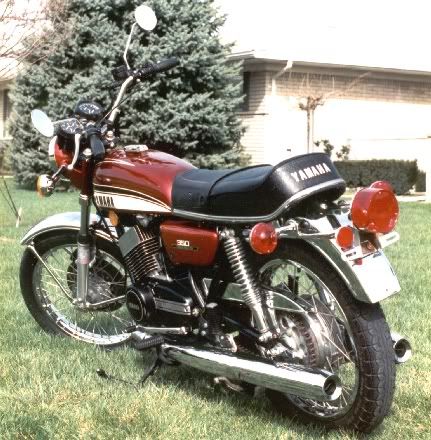 1973 Yamaha RD-350
Sterling Heights, Michigan
Senior Member
Join Date: Jul 2011
Posts: 3,469
it looks better with the white walls..they just fit that style of bike.
---
2004 VTX1300R
Freedom to ride is brought to us by the men and women who gave their lives serving our country and those who continue to serve.THANK YOU!
http://www.youtube.com/watch?v=QPHJFEcrHQ4
Senior Member
Join Date: Feb 2012
Location: Illinois - Just across the river from St Louis, MO
Posts: 1,117
The white walls look good and gives your bike that "old school" effect. By the way, great job on the Photoshop work.
---
Floyd Dolin - US Army Retired (1969-1990)

1996 Honda Shadow VT1100C
1997 H-D (FLSTC)
American Legion Rider- Patriot Guard Rider -
ABATE of Illinois
Thanks for the votes!...Confirmed my feelings!...I'm going back with a new set of ww before the riding season!
+1 white walls!
The white walls really finish the look of that style bike.
---
Motorcycles are not a form of expression, if you want to express yourself, write a poem, if you want to ride, get a motorcycle.
1986 Honda Shadow VT1100 (sold)
1957 BSA Bantam D3 Major restoration project
1981 Honda CB750F
2008 Kawasaki KLR650
2011 Triumph Sprint GT
2006 Kawasaki ZX14 (stolen)
2006 Yamaha FZ6 (sold)
1999 Honda Shadow Aero 1100 (sold)
1980 Yamaha XT500 (sold)