Junior Member
Join Date: Oct 2012
Posts: 24
New guy from NC
---
Well, I'm a fairly new Shadow owner I guess. I've had it since June, so a litte over three months I guess. A month or so before I got it I was pretty sure I would be taking a break from motorcycles for 20 years or so since my wife was about to give birth to our first and I couldn't justify spending any money to fix my beat up old 1975 Honda CB750 I'd been riding. Well it just so happened that I got a jo and I needed a bike for "work", and I needed one quick. What I wanted was something cheap, reliable, and fun. I wound up with a 2002 Shadow Spirit 750. Since then I've put several thousand miles on it, and I'm consistently impressed. Anyway, I live in Winston-Salem NC and my name is David. Bonjour.
PS-this is my second time registering for this forum, the first time I got "banned forever" because I was a spammer. I hadn't even made a single post!
Welcome aboard. It would appear that the first account was banned as it had all the ear marks of a spammer, advertising a web site in the home page line, account name the same or similar as the email address, etc. etc. all are common tactics of the spammer/spambot. It would appear that you are up and running as of now.
---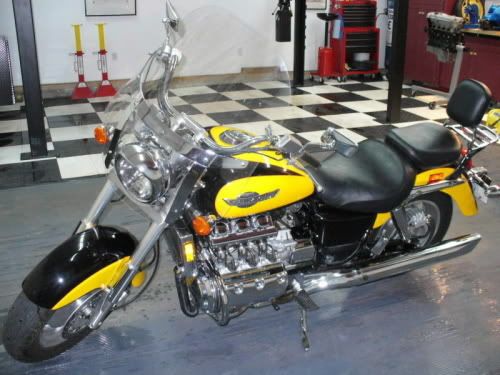 Rider #5 in Woody's Memorial Ride
Member
Join Date: Jul 2011
Location: High Point NC
Posts: 205
Welcome from High Point NC
---
2008 Shadow Spirit 750C2
"Not all who wander are lost"
Junior Member
Join Date: Oct 2012
Posts: 24
I' grew up in High Point! That's a good looking bike.
Member
Join Date: Aug 2011
Location: Sack-a-Tomatoes, CA, US
Posts: 808
Howdy
---
Black Beast = '71 CB750
Lazarus = '86 VT1100C rescued from a salvage yard.
Member
Join Date: May 2011
Location: Freeport, ILL
Posts: 543
Welcome
---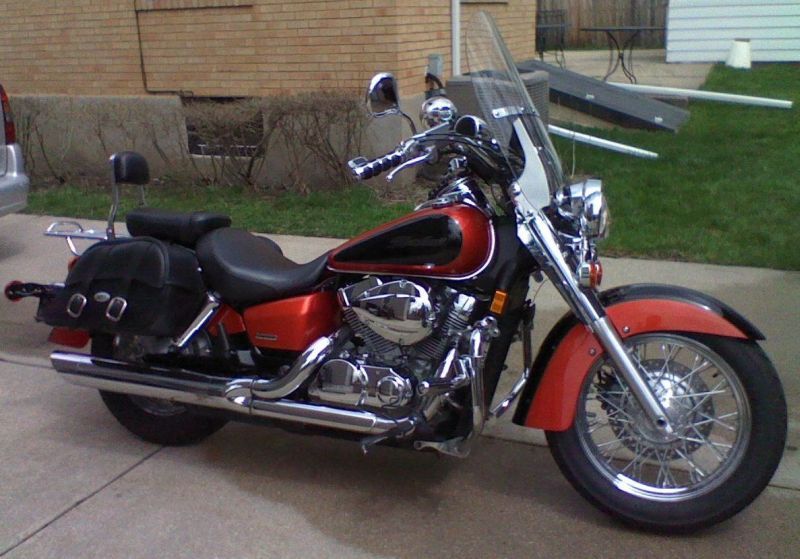 2006VT750CA With
Paladin Highway Bar,
MC luggage rack,
NationalCycle lightbar,2up switchblade,
NationalCycle lowers,
Show Chrome Dual Switch, Kuryakyn Switchblade Pegs,
Kuryakyn ISO Grips & Throttle Boss,Kuryakyn Offset Dually Hiway Pegs
Senior Member
Join Date: Oct 2011
Posts: 2,288
Member
Join Date: Apr 2012
Location: SE Ohio
Posts: 190
Howdy and welcome to the site.
---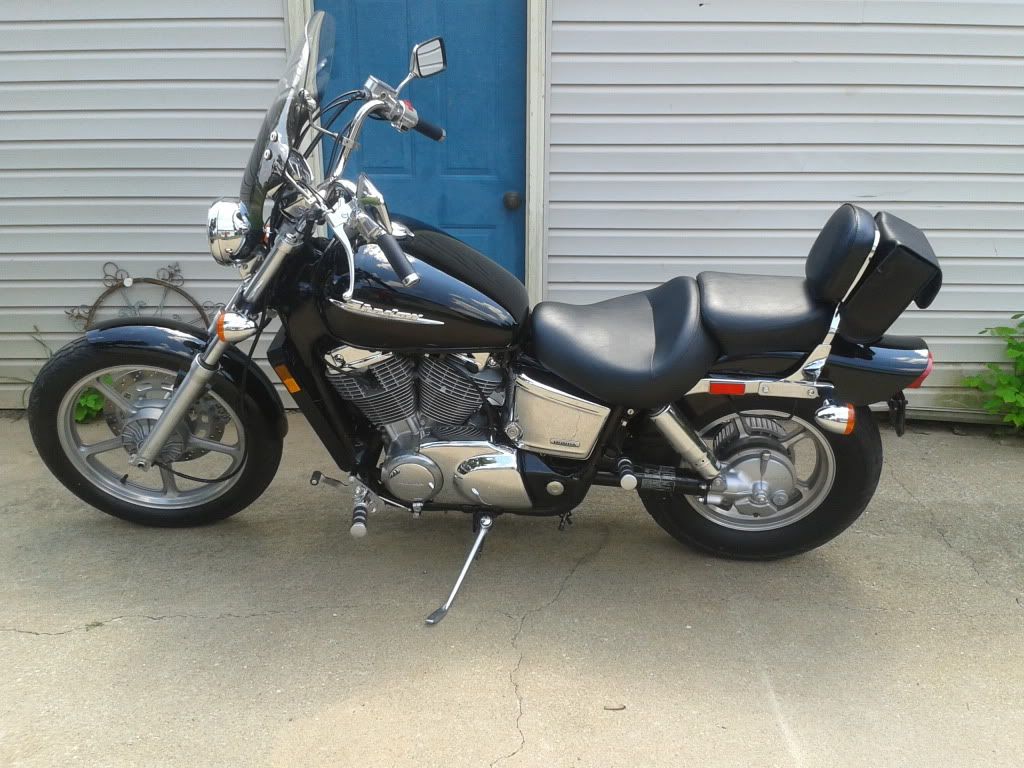 2006 Shadow Spirit VT1100C "Betty"
20 year NAVY Retired Chief