Great lookin bike, welcome to the party!
---
Steve G.
North Carolina
2006 Vlx Deluxe
When I grow up......ahh hell I ain't plannin to do that!
Senior Member
Join Date: Oct 2011
Posts: 2,288
Member
Join Date: Apr 2012
Location: Prince Edward County, Ontario
Posts: 188
It's a VT750DC(B) The flames are the "B" code. Nice bike
---
2003 Honda Shadow VT750DC
1984 Honda Shadow VT500C
Quote:
I am curious, what is that in the center of your handle bars? Looks like a stereo or something similar.
Sirius satelite receiver. No external speakers, I just use ear buds. Probably the best mod to date. I've had it for years in my truck and just added a mount and an antenna to the bike, so now I just switch between the two depending on what I'm driving.
Member
Join Date: Jul 2012
Location: Reno, Nv
Posts: 57
Nice looking bike!~
---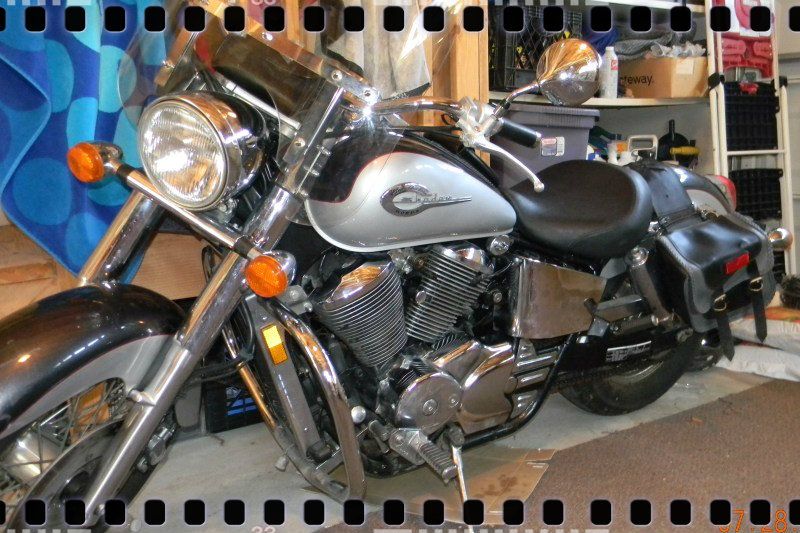 Member
Join Date: Feb 2011
Location: Blanchard, MI
Posts: 197
Nice bike Jah!
---
1999 Honda Shadow VT1100T
The taste of fear and death is something the protected may never know.