pic finally!
---
what do you guys think? and if anyone needs saddle bags a sissy bar or a windshield let me know!
Senior Member
Join Date: Apr 2011
Location: London, Ontario
Posts: 2,785
---
2006 Honda Sabre
Member
Join Date: Jul 2009
Location: Bridgeville De
Posts: 586
looking good
---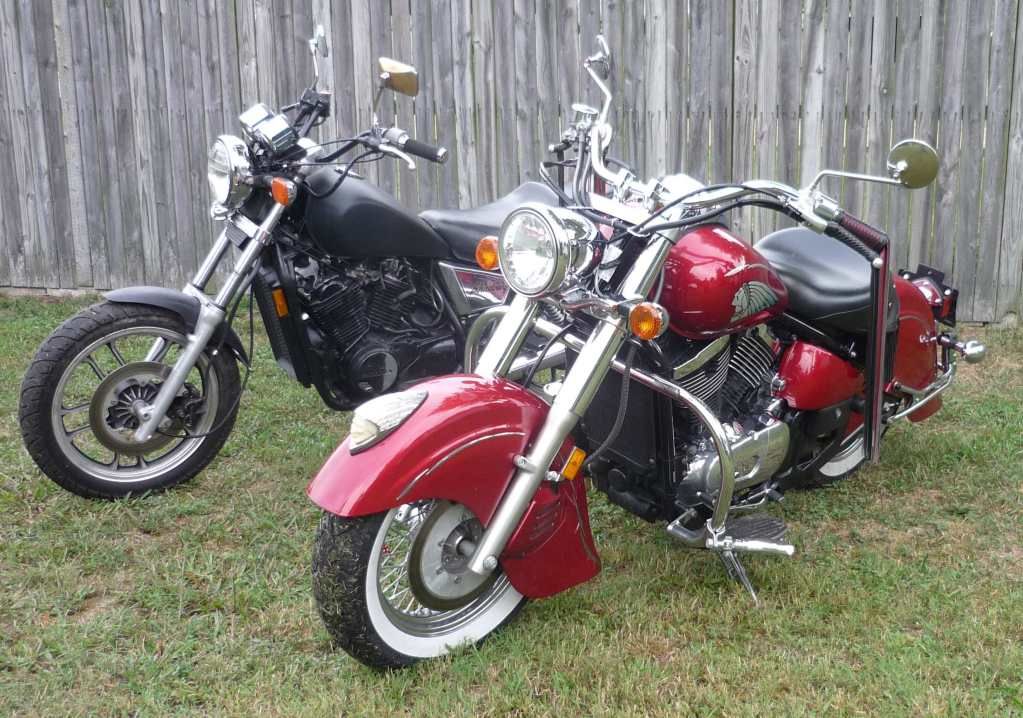 1983 VT500C & 2003 Kawasaki Vulcan Drifter 800
That's looks great!! Not a big fan of red but that bike looks great!!

PM me some info/pics on the items that your putting on the market.(windshield,bags,bar)
---
YOLO!! - You Only Live Once!!
That photo looks surreal...almost like a watercolor. Great looking bike!
---
"The Edge...there is no honest way to explain it because the only people who really know where it is are the ones who have gone over." ~ Hunter S. Thompson
.
Anger and worry are the two greatest wastes of time known to man. Aside from television, of course.
looks good
---
I started out with nothin'... and i still got most of it left.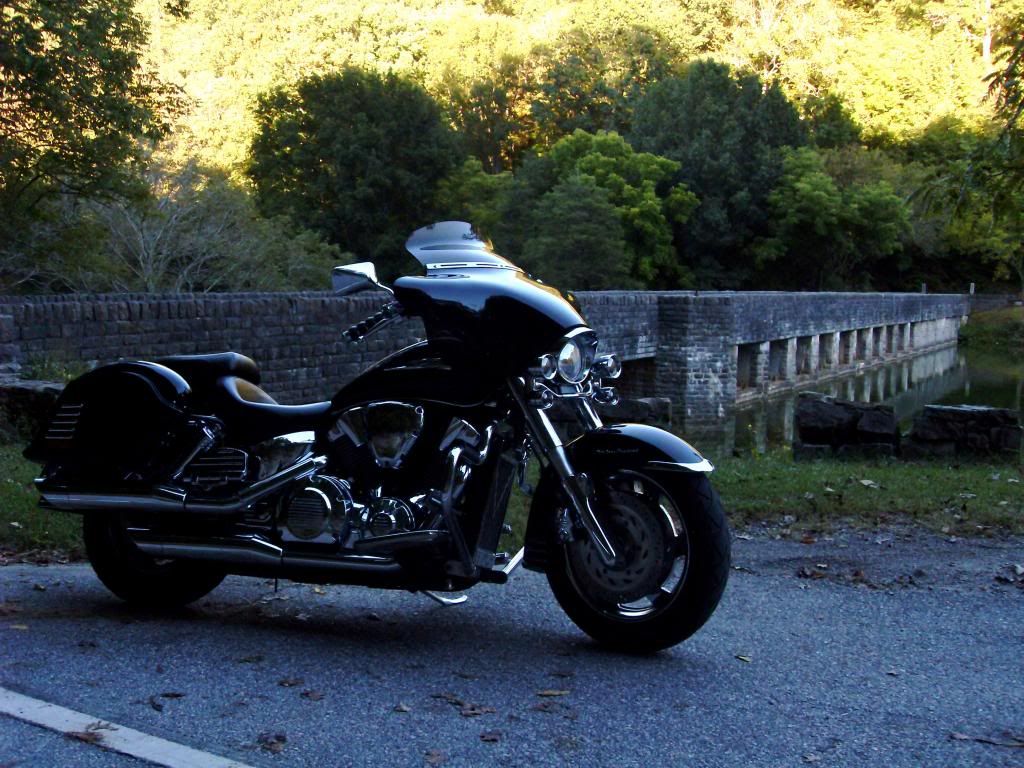 2006 Honda VTX-1300R
Memphis Shades Batwing, Stock "C" Model Pipes, Mustang Seat, Mustang Fender Bib, National Cycle Hard Bags,
Lindby Multibar, Küryakyn Sound System, Küry ISO Grips, Show Chrome Grille Cover, Küry L.E.D Light Kit, Küry Triple Whammy,
Küry Constellation Light Bar, TTO Tach, Metzeler Tires, Chromed Wheels and much, much more.
Hey Bro. I'll be in SL sunday (11-4) evening and all day monday(11-5) so if your online tell me more about the saddlebags etc etc.. Maybe we can work something out. I have a 97 shadow spirit, will you bags, windshield fit.
---