Junior Member
Join Date: Nov 2012
Location: South Jersey
Posts: 1
I'm in!!!
---
I just picked up (a couple weeks ago) my first bike. Shadow Aero 750!
Why have I never done this before?????
nice bike! welcome. I'm diggin the red pin striping on the tank
---
1997 Shadow VT600c VLX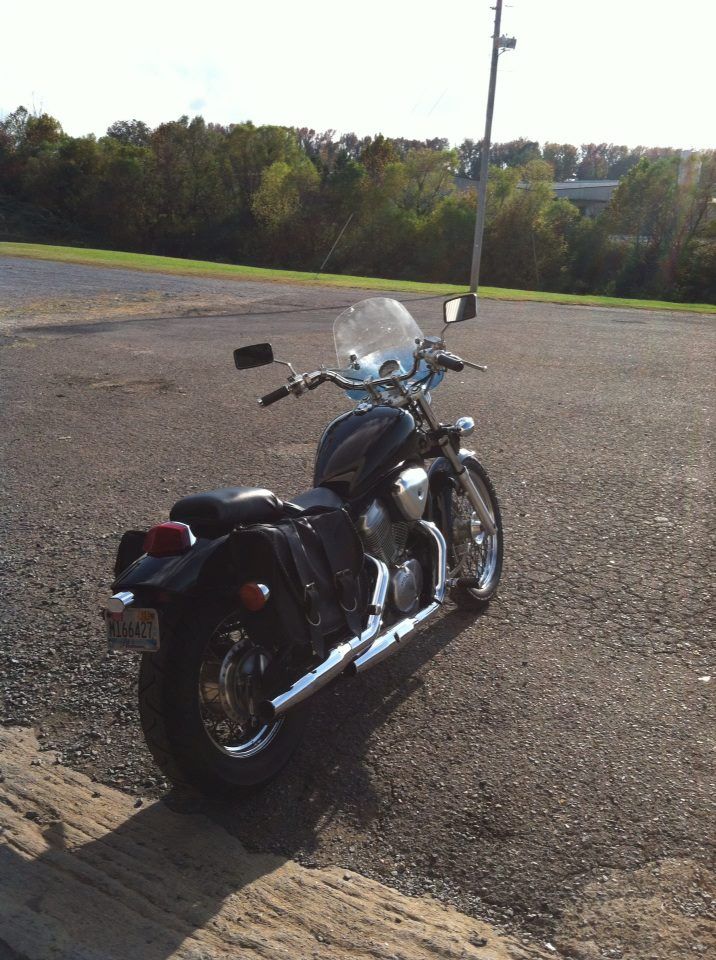 "Never let anyone stand in the way of your freedom. Live to Ride, Ride to Live"
Ride bell by Robert "Guardian" Woods.
---
Just Cruise...
Member
Join Date: Oct 2012
Location: South Beach Oregon SUMMER Yuma Foothills WINTER
Posts: 60
Welcome aboard. Nice ride. Happy trails.
---
2000 Shadow Sabre VT1100 C2
---
Last edited by Da Skipper; 11-03-2012 at

11:21 AM

.
Quote:
Why have I never done this before?????
What matters is, you are doing it
now
. It is a blast, isn't it?
Welcome to the site, and ride safe.
---
"The Edge...there is no honest way to explain it because the only people who really know where it is are the ones who have gone over." ~ Hunter S. Thompson
.
Anger and worry are the two greatest wastes of time known to man. Aside from television, of course.
What year is yours? I have an 07 and it looks exactly like your picture.