Junior Member
Join Date: Nov 2012
Location: Massachusetts
Posts: 4
Newbie
---
Member
Join Date: Oct 2012
Location: South Beach Oregon SUMMER Yuma Foothills WINTER
Posts: 60
Senior Member
Join Date: Oct 2011
Posts: 2,288
Quote:
Hi! What a nice forum!
Ain't it, though? Got me hooked.
Welcome to the forum and ride safe!
---
"The Edge...there is no honest way to explain it because the only people who really know where it is are the ones who have gone over." ~ Hunter S. Thompson
.
Anger and worry are the two greatest wastes of time known to man. Aside from television, of course.
Member
Join Date: Nov 2012
Posts: 85
Greetings from salt lake city!

I'm new around these parts as well.
Member
Join Date: Oct 2012
Location: Jacksonville, FL
Posts: 125
welcome from sunny Florida!
---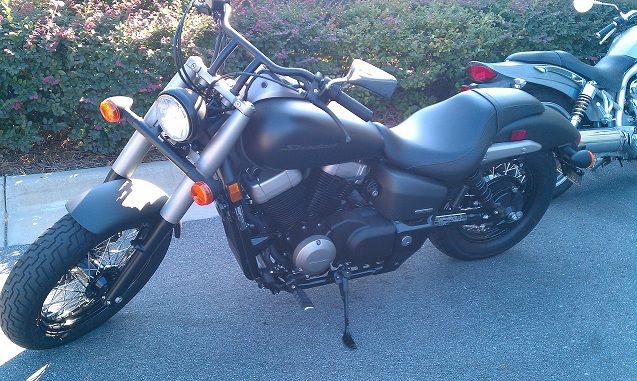 2012 Shadow Phantom 750