First Time Shadow Rider
---
Good Morning all,
Last night I rode my first Honda Shadow home. It's a 2002 VT1100 Sabre, grey with flame paint job. I got a great deal on it, the prior owner put tons of cash into customizing it. Top of the line mustang seat, custom pipes (cobra I think) with baffles removed, triple front lights, custom grips, custom pegs, and the list goes on.
The only downside is the prior owner was really into a certain look that I'll call 'goth' which isn't my thing, so I'll be replacing some items...but overall it was a great deal.
The paint job looks similar to this one, although this isn't my bike
http://cdnmedia.endeavorsuite.com/im...20120426161717
I already have an '06 kawa zx10r in the garage which will keep the shadow company.
Anyway, I've been lurking here since I considered buying a shadow and this site seems like a great community. Glad to be a part of it now.
I'll post pics as soon as I can.
Welcome hope you have fun with it.
Sent from my Desire HD using Motorcycle.com Free App
Good to have u here. Enjoy the bike and ride safe.

Sent from my SGH-T999 using Motorcycle.com Free App
---
Vicariously I....live while the whole world dies...
update:

Adding pic

On a side note I really got this bike for a steal. Every time I look at it I find something else that is custom. Just found out the exhaust is a Roadburner 2.5" Pro Street.
Senior Member
Join Date: May 2011
Location: Sussex, NJ
Posts: 1,365
Howdy, and welcome. Enjoy that VT1100.
---
1994 VT1100C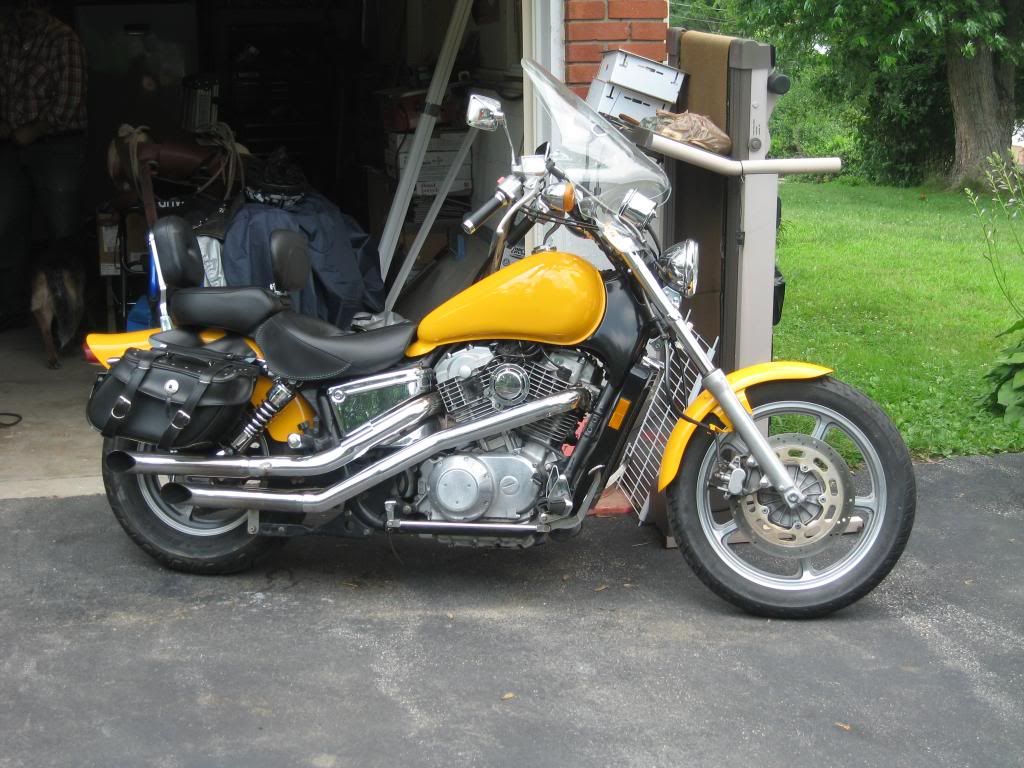 Junior Member
Join Date: Oct 2012
Posts: 25
Welcome from Ga ! Just told someone else hope you enjoy yours as much as I do just bought my 07 1100 a short time back and loving it ! Everyone has a little different taste so take your time ( and your wallet ) lol ! and make it your own looks like a pretty sharp bike to me !!!
Sent from my iPhone using
Motorcycle.com Free App
Senior Member
Join Date: Oct 2011
Posts: 2,288
Member
Join Date: Oct 2012
Posts: 38
I like it, trade you a plain Shadow for it
Junior Member
Join Date: Oct 2012
Location: Griffin, GA
Posts: 21
Nice ride, same paint as my 06. welcome to the forum
---
Last edited by suprawynn; 11-10-2012 at

11:38 PM

.