Junior Member
Join Date: Oct 2012
Location: Monterey, CA
Posts: 1
New Member Post
---
Hi all,
New to the forum, and to bikes in general. In the Navy, took the MSF course, got my license and then purchased a 2007 Spirit 750. Had my eye on the model for quite awhile. Been riding for a month or so now, taking my time to get the basics down. It's safe to say I'm hooked.
Chase
Member
Join Date: Oct 2012
Location: Jacksonville, FL
Posts: 125
Welcome to the forum and to the life. It really doesn't take long to get hooked.
---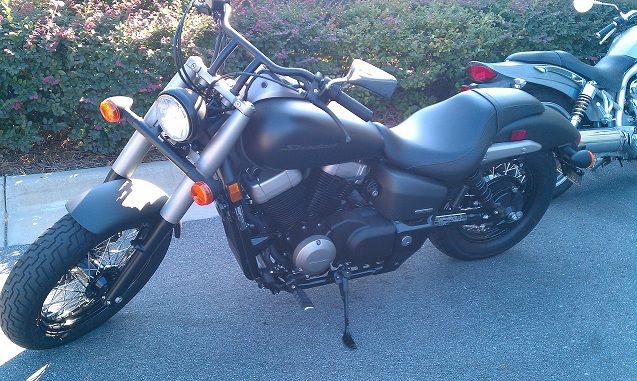 2012 Shadow Phantom 750