Junior Member
Join Date: Oct 2012
Posts: 3
New rider somewhat...
---
Hello ladys and guys. my name is Jay.
I have been riding for awhile now, but I've only road a honda cbr 929rr.. I had the bike since 2001 I loved it. And it was far from stock, and last year I was out with my daught one weekend and someone stoll my bike. So I haven't been on a bike for awhile now .
My dad gave me his 1983 honda shadow vt750. So I am redoing it and all.. Right now I am rebuilding the carbs on it and I have a ? for it... I tuke the choke springs out and all but the little needle for the choke won't come out and I don't know why.. Any help would be great and if someone has a pic of what the needle for the choke looks like would be great...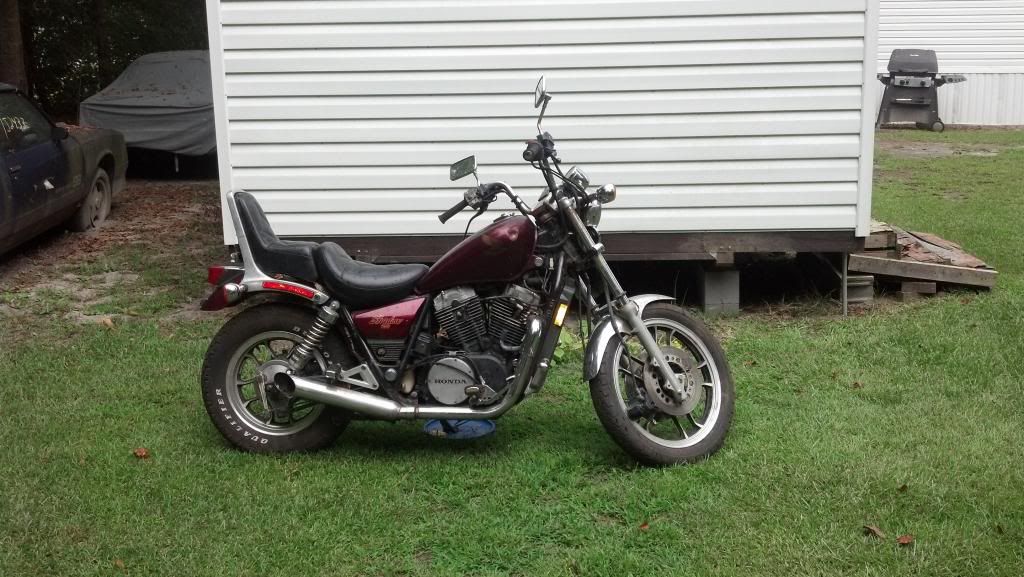 Junior Member
Join Date: Oct 2012
Posts: 3
Did I say something wrong
Member
Join Date: Jun 2012
Location: North Carolina
Posts: 542
---
Steve G.
North Carolina
2006 Vlx Deluxe
When I grow up......ahh hell I ain't plannin to do that!
Welcome to HSN.

Shadow going to be a little differernt from 929RR.

I, myself , cant help with carb.
ALthough I would recoemend finding a factory manaul, or maybe a Clymers. Actaully I think I benifit from having both.parts that were stcu

On my Suzuki, I had some carb parts that were stuck and not comming loose. Tried some penitarating oil, that was no help. Then tried some Seafoam DeepCreep, let it sit for a few minutes and they came out like there never was a problem.
(but that stuff aint cheap.)

If there is any reason for lack of responce here, its not anything you said,... well other than "1983". Most guys on here have more recent bike.
And this is the "Introduction" section and you are asking a tgechnical question.

Get more responce to technical question in technical section and have model stated in title.


.
.
---
86 VT500C since 2004.
http://www.hondashadow.net/forum/viewtopic.php?t=84090
Have had Suzuki GSs for 20+ years
---
Last edited by Redman52; 11-12-2012 at

05:56 PM

.
Junior Member
Join Date: Oct 2012
Posts: 3
I know it's been awhile since I have gotten back to you guys.. Thanks.. I know I posted it in the wrong place but it said I couldn't post anything until I did this part.. And it still woN't let me. Says i'm not aloud to... But I want to thank you guys..
As indicated in the private message all new members receive you need to post 3 threads in the new members section first before full forum access is granted.
---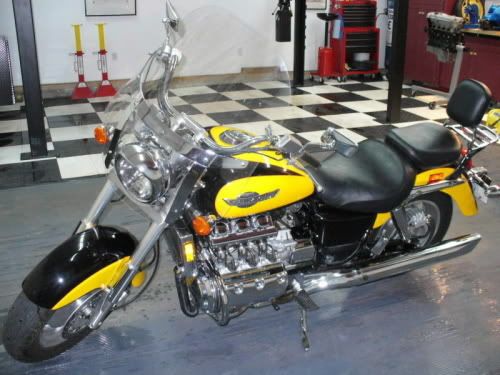 Rider #5 in Woody's Memorial Ride
Senior Member
Join Date: Feb 2011
Location: Kitchener, Ontario
Posts: 7,216
Welcome to the Forum Jay. 2 More threads and your in.
---
2002 Honda Shadow VT750 ACE Custom.
***HondaShadow.Net Patch Order Info***