Junior Member
Join Date: Nov 2012
Location: PEI, Canada
Posts: 10
Throttle Stuck?
---
I'm having an issue with a throttle that seems to be sticking on the 84 750cc. I don't suspect it to be the cable since the throttle springs back good when at idle, but it happens more or less when shifting ... let go of the throttle, pull in your clutch to shift, and rpms suddenly jump to 8000-9000rpm and hold for a few seconds. Makes the bike virtually unrideable. Any ideas?
Sent from my iPhone using
Motorcycle.com Free App
---
1984 Honda Shadow 750 / 1986 Honda Shadow vt1100 / 1974 Kawasaki s3 Mach 2 Triple (project) / 1983 Kawasaki kz550 ltd (Sold) / 1985 Kawasaki 454 ltd (Sold) / 1992 Yamaha Virago xv1100 (Sold)
Junior Member
Join Date: Dec 2007
Posts: 12
Not sure what you mean by springs back at idle. I don't know this bike at all but check for free movement in the cables, the grip, and at the carbs. Maybe disconnect the cables, check the grip, and lube cables. Then check and lube the linkage and butterflies on the carbs. I'm sure someone else should be able to help more than that.
---
John

08 Ktm 690 SMC
03 Honda Shadow 750 ACE
Why would you let go of the throttle when you shift???
Something doesn't make sense here....
---
GoldWing. Nothing else needs be said...
Member
Join Date: May 2012
Location: Arizona
Posts: 57
Let go, as in, removing the hand from the grip or releasing to drop rpm to shift? Dumb-sounding question.
Sent from my iPhone using
Motorcycle.com Free App
---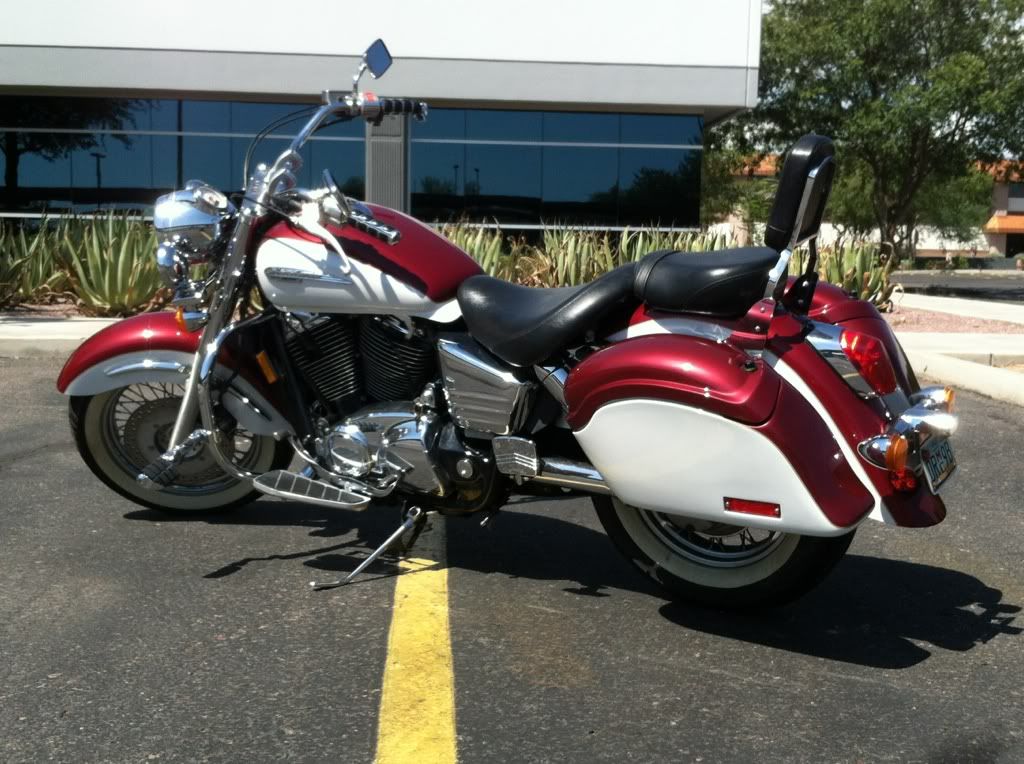 '98 VT1100C3, 17,000+ miles, Nat'l Cycle bags, Cobra highway bar, Küry offset highway pegs, Cobra driving lights, unknown exhaust, Küry ISO grips.
Junior Member
Join Date: Nov 2012
Location: PEI, Canada
Posts: 10
I guess what i said at first didn't make much sense. By spring back at idle, I mean the throttle doesn't stick when the bikes not moving.
while riding, the RPMs shoot way up to 9000rpm when shifting gears.
Sent from my iPhone using
Motorcycle.com Free App
---
1984 Honda Shadow 750 / 1986 Honda Shadow vt1100 / 1974 Kawasaki s3 Mach 2 Triple (project) / 1983 Kawasaki kz550 ltd (Sold) / 1985 Kawasaki 454 ltd (Sold) / 1992 Yamaha Virago xv1100 (Sold)