To trade or not to trade.
---
Ok, so i've got a 96 vt600 w/ 30k+mi that i'm loooking to trade a guy for a 95vt1100 ace w/44k+mi... the 600 really just needs some love and fork seals but runs and feels great otherwise. The 1100 is going to need mirrors, the clutch perch, and signals. otherwise they are about the same with cosmetic work and silly stuff that previous owners have done that need to be "redone". Anyone got pros or cons about doing a title swap from the 600 to the 1100? I know the mpg will go down a bit but otherwise I'm just looking to see if there's a good reason why I shouldn't move on this. Oh and i'm working my way through my first three posts...
Thanks!!
Senior Member
Join Date: Feb 2007
Location: Tecumseh, Michigan
Posts: 1,340
Had my 97 ACE 1100 since new. No complaints, still nimble enough for around town, enough power for highway cruising. If you are in the 6 ft size range the 1100 will fit you better.
---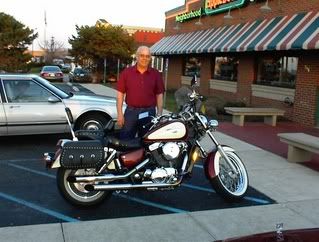 I have a 2002 1100 sabre, it's a great bike, good for around town and on long runs. I think anything smaller than 1000CC is to small. I'm used to 900 lbs motorcycles so this thing is very light and easy to handle.
---
IF YOU ARE BORN ONCE YOU WILL DIE TWICE
IF YOU ARE BORN TWICE YOU WILL DIE ONCE
Senior Member
Join Date: May 2011
Location: Sussex, NJ
Posts: 1,365
I love my 1994 VT1100C!
---
1994 VT1100C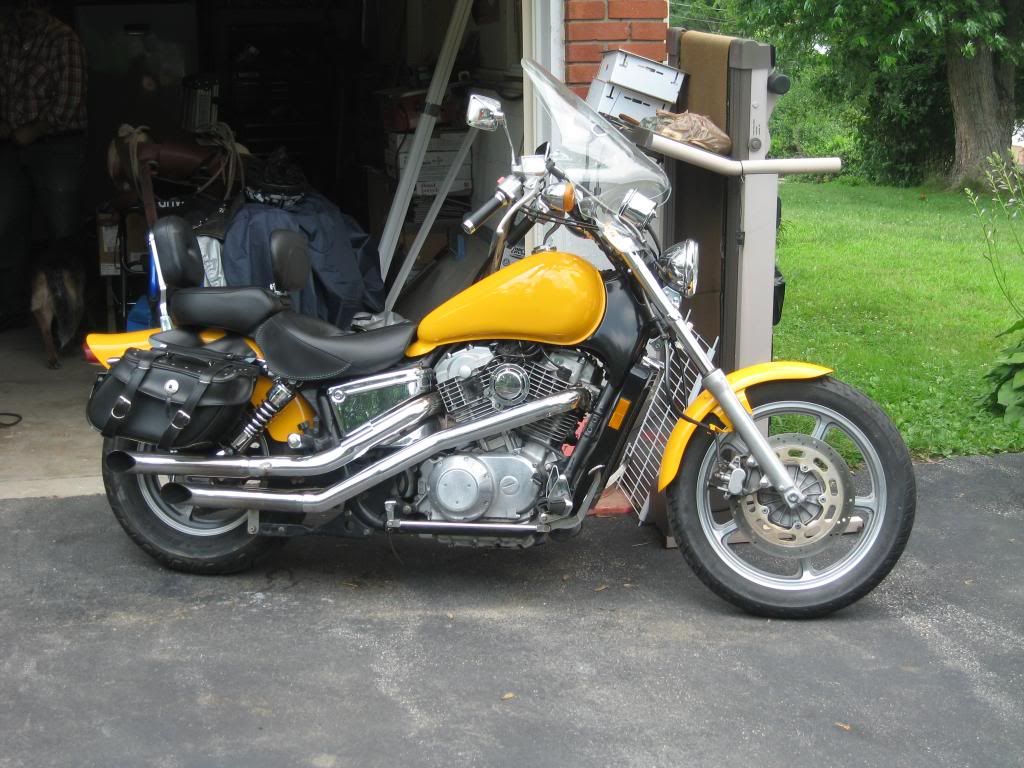 Short of any major mechanical problems, I think you're getting the better deal.