Newb to riding but love it!
---
So my best bud talked me into riding a scooter, then taking the Motorcycle Safety Course and I was hooked. My lovely wife approved the purchase of 2003 Honda Shadow 750 A.C.E. Since June I've done 3.5k miles and I love riding.
As my friend puts it, "When you're over 50, it's as much as you can have with your clothes on."
Junior Member
Join Date: Nov 2012
Posts: 6
rode a while, then fifteen years riding with my wife - slower since the 8 year old came, my shadow and her guzzi sit more often than before
took mine out for last ride of the season as it will snow next week in chicago
enjoy your bike and your old lady
Senior Member
Join Date: Feb 2011
Location: Kitchener, Ontario
Posts: 7,216
Welcome to the Forum. Nice looking Ace.
---
2002 Honda Shadow VT750 ACE Custom.
***HondaShadow.Net Patch Order Info***
welcome
---
I started out with nothin'... and i still got most of it left.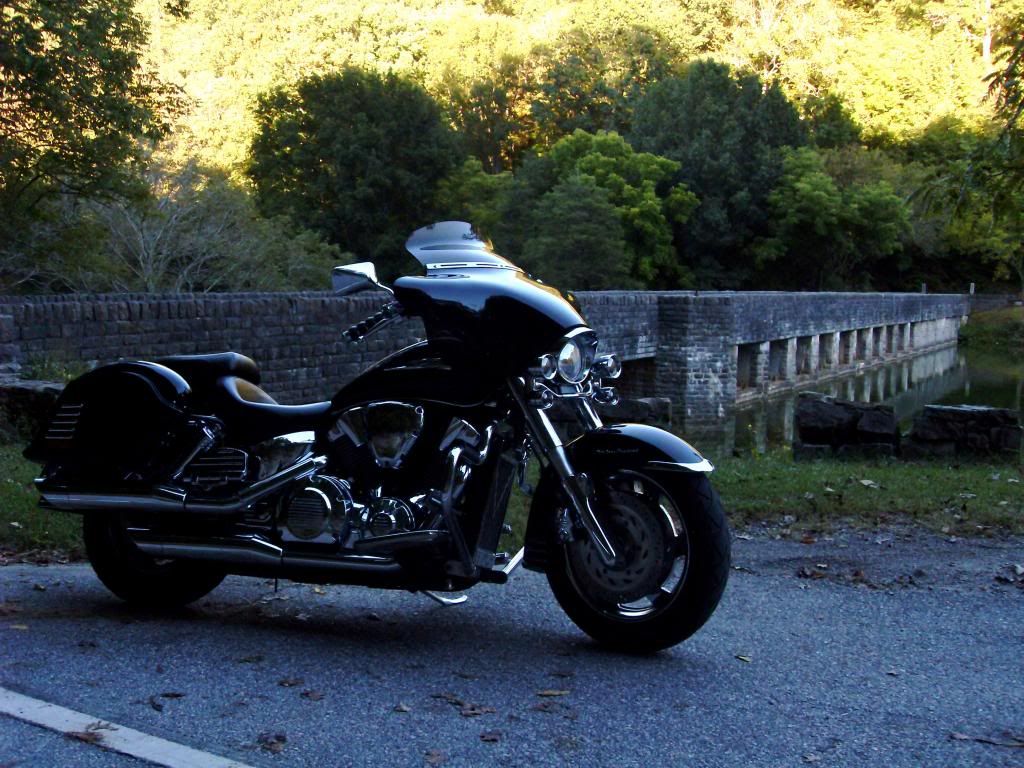 2006 Honda VTX-1300R
Memphis Shades Batwing, Stock "C" Model Pipes, Mustang Seat, Mustang Fender Bib, National Cycle Hard Bags,
Lindby Multibar, Küryakyn Sound System, Küry ISO Grips, Show Chrome Grille Cover, Küry L.E.D Light Kit, Küry Triple Whammy,
Küry Constellation Light Bar, TTO Tach, Metzeler Tires, Chromed Wheels and much, much more.