My upgrade
---
Greetings,
I recently upgraded from the Nighthawk in first pic to the Shadow in second pic.
Member
Join Date: Jun 2012
Location: North Carolina
Posts: 542
Nice...I like the nighthawk too!! I'd love to find one of those cheap for my wife.
Sent from my iPhone using
Motorcycle.com Free App
---
Steve G.
North Carolina
2006 Vlx Deluxe
When I grow up......ahh hell I ain't plannin to do that!
Member
Join Date: Nov 2012
Location: Florida but Alaska is home!
Posts: 243
hope your liking the new ride
---
I started out with nothin'... and i still got most of it left.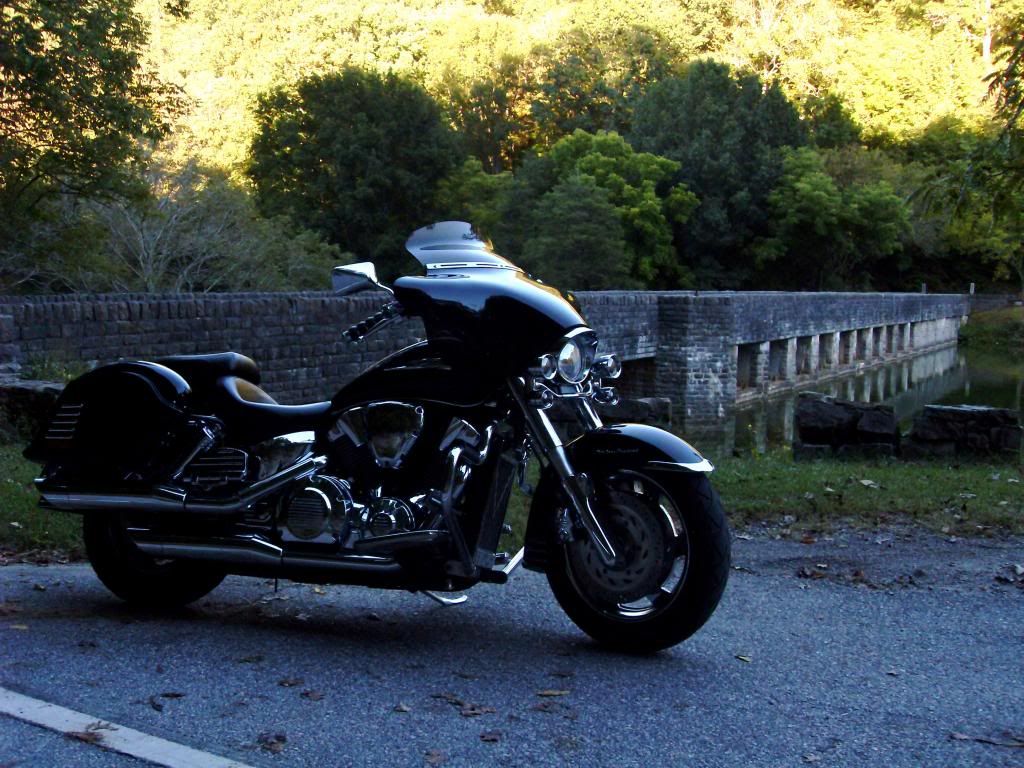 2006 Honda VTX-1300R
Memphis Shades Batwing, Stock "C" Model Pipes, Mustang Seat, Mustang Fender Bib, National Cycle Hard Bags,
Lindby Multibar, Küryakyn Sound System, Küry ISO Grips, Show Chrome Grille Cover, Küry L.E.D Light Kit, Küry Triple Whammy,
Küry Constellation Light Bar, TTO Tach, Metzeler Tires, Chromed Wheels and much, much more.
Senior Member
Join Date: Oct 2011
Posts: 2,288
Congratulations - nice color combination!
Junior Member
Join Date: Nov 2012
Posts: 3
unbelievable, hope mine gets to 10% of this one (with the help of you guys)

Johno361