Wow...you're right, she is beautiful! Very sweet. The folks here on this site are great. You're at the right place. Welcome aboard!
---
2000 Shadow Sabre VT1100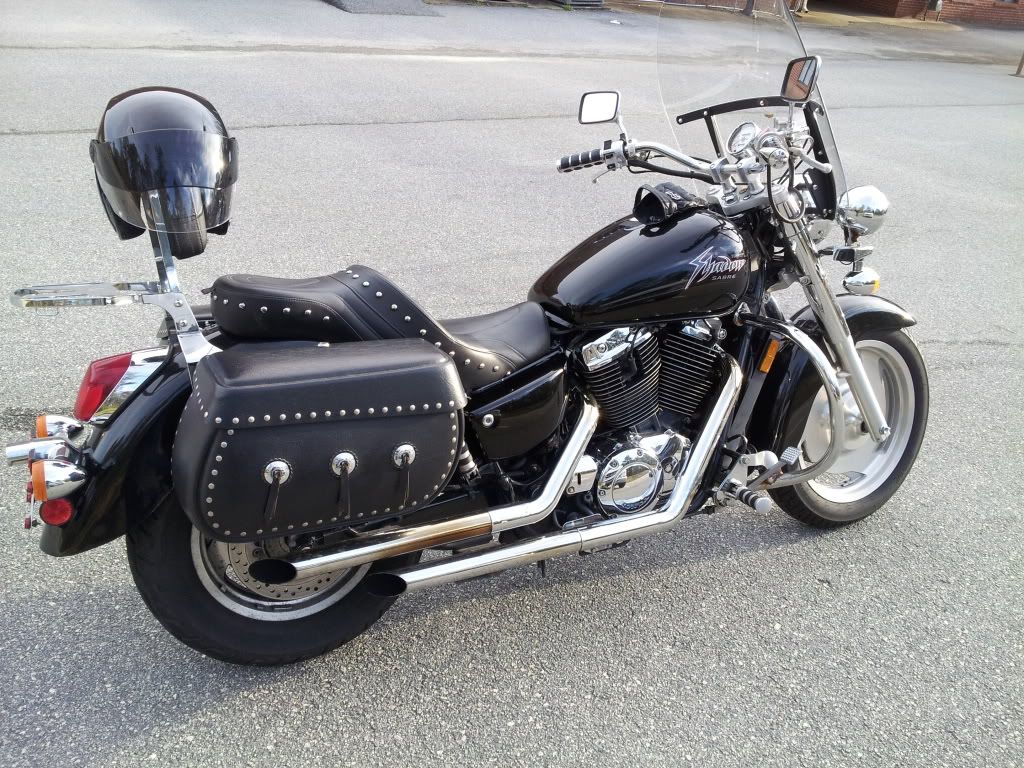 Nice looking scoot Skygirl, have fun riding. Mine is up for the winter here in Michigan.
Roger
Member
Join Date: Nov 2011
Location: Lehigh Valley, PA
Posts: 902
Thanks for sharing a pic of your bike .. NICE!!
What a great looking ride, welcome to the forum!

Sent from my PC36100 using Motorcycle.com Free App
---
07 Aero 750
Mustang seat
M/C Enterprises floorboards
Heel/toe shifter
Member
Join Date: Oct 2012
Location: Las Vegas, NV
Posts: 116
Nice looking bike. Sorry to hear you have to put it up for the winter.

Tcspencer211
---
Tcspencer211
06 Honda Shadow Aero 750
Member
Join Date: May 2011
Location: Freeport, ILL
Posts: 543
Welcome and nice looking bike ride safe
---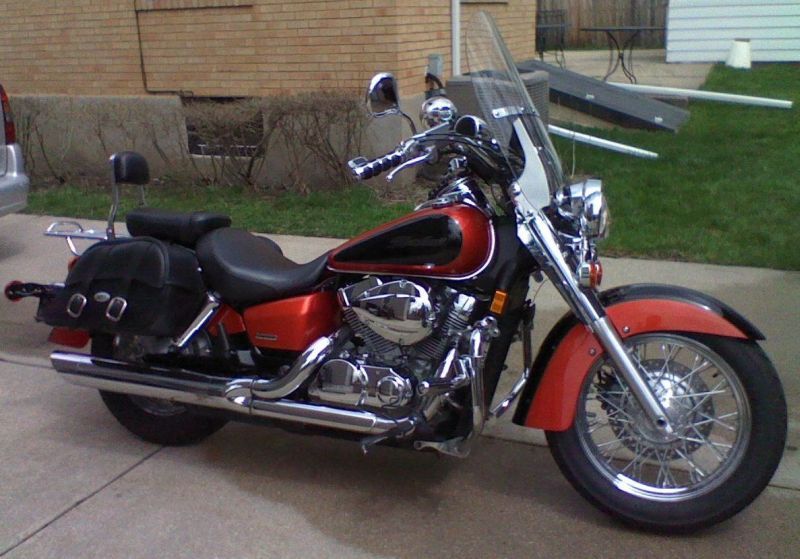 2006VT750CA With
Paladin Highway Bar,
MC luggage rack,
NationalCycle lightbar,2up switchblade,
NationalCycle lowers,
Show Chrome Dual Switch, Kuryakyn Switchblade Pegs,
Kuryakyn ISO Grips & Throttle Boss,Kuryakyn Offset Dually Hiway Pegs
How did you get a picture on your and update your profile information?
---
Skygirl