The spirit has a lot more popularity. That means more parts on ebay, if you don't want to pay for new part smell.
If you appreciate the rebel you will almost certainly appreciate your next bike whether it is a 750 or vlx. It will feel like a big jump at first but you'll soon wonder why you waited 3 years before moving up in size.
Frankly I would not limit yourself to Honda products only. There are a bunch of quality mid size options out there. You'll find used 650 yamahas and 900 kawasakis and yamahas. Ride and research as manly as you can.
For me it was a much bigger jump from 250 to 750 when I got my shadow. The move from 750 to 1700 didn't seem as big of a leap. Don't let that scare you infact it may encourage you to check out some 1100 or 1300s.
---
2012 Victory Vegas 8-Ball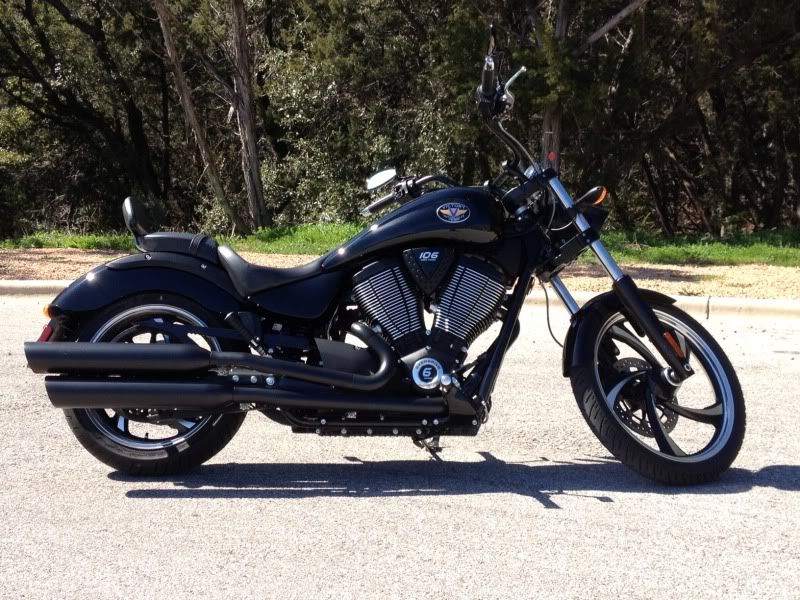 I have an Aero 750 that I got 3 weeks ago after not riding for 20 years. It is perfect for me, not too small, enough power for the freeway, and not so big and heavy that I feel out of control. Pretty nimble in So Cal traffic.

Sent from my PC36100 using Motorcycle.com Free App
---
07 Aero 750
Mustang seat
M/C Enterprises floorboards
Heel/toe shifter
I had a Rebel, an Aero and a VLX. You would enjoy moving up to either. THe VLX is a bit more nimble and the Aero a bit more power. If you go for the VLX, don't be afraid to wind it out a bit before shifting gears. The 4 speed gear box is built for that. I rarely shift into fourth before 50 mph. 70 or 75 mph is about it for the VLX. The shaft drive on the Aero or Spirit means almost no maintenance. Chain on the VLX is easy to take care of.

Both are great bikes. Good luck.