Junior Member
Join Date: Nov 2012
Location: Kansas
Posts: 5
New Member
---
Hey all, first post here. I live in Kansas and been riding dirtbikes all my life. Finally got my first street bike at age 19 (98 shadow 1100 spirit) and couldn't be happier with it today (age 20).
Member
Join Date: Jul 2012
Posts: 124
Welcome! I grew up on dirt bikes (although back in the 60's - 70's) and I think that you have an advantage with that experience even though street riding does incorporate some additional/different skills. Enjoy your new ride and stay focused and aware.
Blue skyz!
Member
Join Date: Nov 2012
Location: Florida but Alaska is home!
Posts: 243
Welcome from Fl. Nice looking bike! Dirt is a great place to start! I was there myself years ago! Ride safe!
Senior Member
Join Date: Oct 2011
Posts: 2,288
Senior Member
Join Date: May 2011
Location: Sussex, NJ
Posts: 1,365
Howdy, and welcome to the Forum. Love those VT1100's. Your bike looks great!
---
1994 VT1100C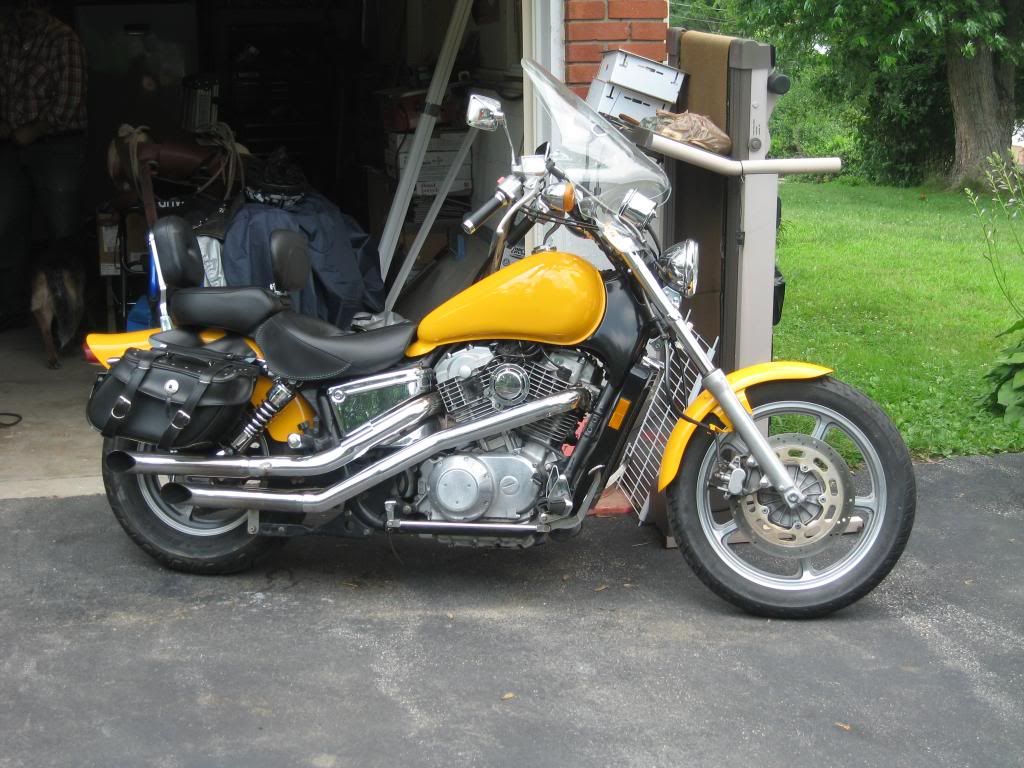 Welcome. You have a great looking ride there!!!
Member
Join Date: Jun 2011
Posts: 44
Welcome from NC
---
Have a Positive Day