Junior Member
Join Date: Nov 2012
Posts: 14
Aftermarket Exhaust
---
I've been thinking about buying an aftermarket exhaust and have a few questions. A few things to consider: My girlfriend lives in conservative neighborhood and don't want to piss too many people off so can't be super loud. Trying to spend less than 300.
Which do you prefer?
How much?
Will I gain any more horsepower?
Stock.
More than $300
and, No.
---
GoldWing. Nothing else needs be said...
Pipes alone can put your bike out of tune. You might also need a carb jet kit to make them run right.

I don't know of any aftermarket pipes that don't increase the sound volume.
---
2006 Shadow Spirit 750, 2011 Shadow Aero 750, One wife and three kids.
personally.. i like stock pipes. just my preference.. loud pipes get on my nerves on a long ride.

aftermarket pipes are expensive.

you won't gain any power with pipes alone with out messing with air and fuel also. if anything.. you are likely to hurt the performance.
---
I started out with nothin'... and i still got most of it left.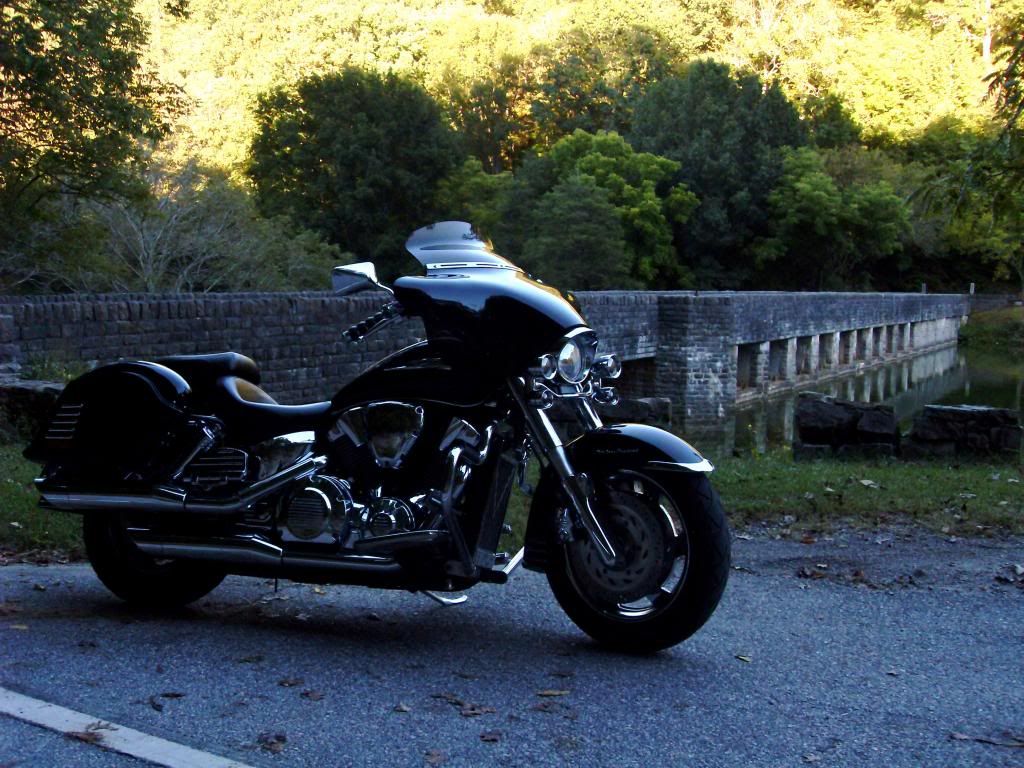 2006 Honda VTX-1300R
Memphis Shades Batwing, Stock "C" Model Pipes, Mustang Seat, Mustang Fender Bib, National Cycle Hard Bags,
Lindby Multibar, Küryakyn Sound System, Küry ISO Grips, Show Chrome Grille Cover, Küry L.E.D Light Kit, Küry Triple Whammy,
Küry Constellation Light Bar, TTO Tach, Metzeler Tires, Chromed Wheels and much, much more.
Junior Member
Join Date: Nov 2012
Posts: 14
Thanks guys I don't mind the stock at all, just checking out my options...
Based on what i've read, it seems most peoples reasons for after market pipes is the loud sound and the sense it adds to your visibility. It seems very logical as i know i typically hear a loud bike before i see it. I still prefer stock as i don't care for the loud noise plus i don't want to have to do the other stuff required to sync the pipes with the carbs and whatever else is needed.
---
05 VLX 600 - first bike.
Member
Join Date: Nov 2012
Posts: 85
Aftermarket exhausts can give your bike more kick - but not alone.

A stock exhaust is most restricted near the end, and the system overall is designed to restrict the flow of exhaust for two effects - lower horsepower, but more torque.

If you are trying to get more power out of your engine (and it's not as simple as that) you need to replace the full exhaust system, including the headers and the pipes, and reject/tune the carburetors correctly. Yes, all aftermarket exhaust systems are going to be louder. I'd recommend youtube - there are a few nice videos demonstrating exhaust sounds/comparing stock to aftermarket. Some of them I've even seen them use a DB meter to show you the difference in levels before/after.

The only way your going to get less than 300 bucks is to use slip-on systems (which can easily cost as much as full exhaust systems in some cases), but your looking at MAYBE a 2% increase in power, more than likely none. but it will change the sound if that's what your looking for.
---
04 Aero 750
Cobra HP Pro Exhaust,Wrapped
De-snorkeled,K&N AF, Dyno Jet JK
Blue Collar Bobbers 31" Drag bars and Risers, Avon Grips,Baron Tach
Goodrich Braided SS/Black Teflon front brake line, EBC HH Front brakes/EBC Rear shoes
ScootMods 4" Control Extensions
ScootWorks Front/Rear 1.5 Lowering Kit
Shaved Stock Seat (Self made)
Flush Mount Tag (Self made)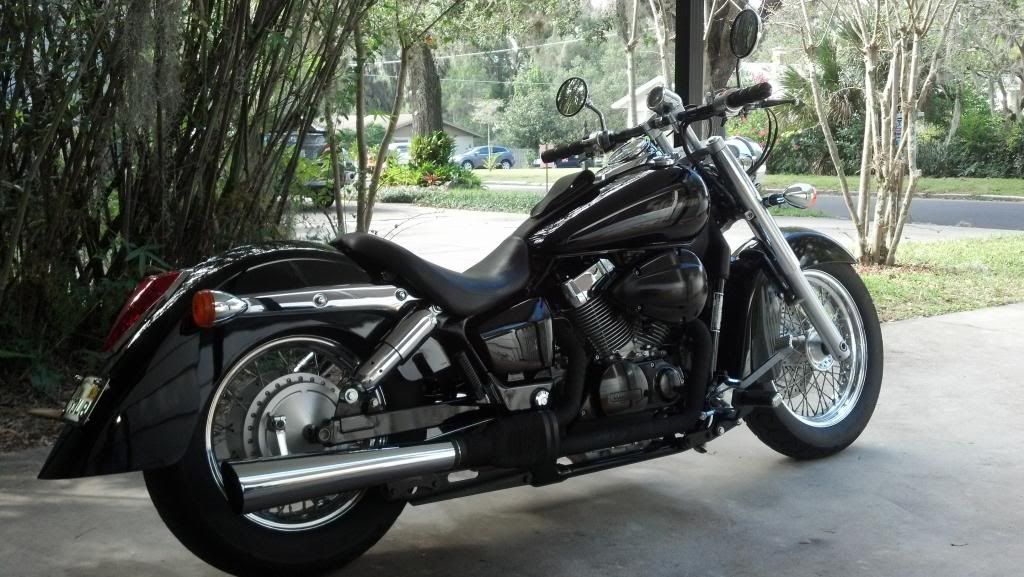 Member
Join Date: Jun 2012
Location: San Tan Valley, AZ
Posts: 32
If you go aftermarket, go Cobra. I currently have Cobra Low-boys, they run around 460, but you can get some Cobra drag pipes for around 350 usually. Maybe can get some used ones for under 300. They are louder than stock, but not annoyingly loud like some bikes. You will def have to do some adjusting on the tuning and mixture for the bike though. Probably will want to go to a stage I-II rejet and probably a KN air filter. Did all of that to my bike, and she runs and sounds like a beast. Nice low tunes, but not overbearingly loud.
U can get Vance and hines Straightshots or Short Shots for a 750 spirit, aero, or phantom from Dennis Kirk for under 300$. I put straight shots on mine for 262.00$. Both can be fitted with quiet baffles.
---