Junior Member
Join Date: Nov 2012
Posts: 1
New to the Forum
---
Hello all!
Just stopping by to say 'Hi'. I ride a Triumph Tiger 750.
Cheers
Senior Member
Join Date: Nov 2010
Location: Columbus, GA
Posts: 2,286
Welcome to the group. Triumphs look like cool rides. I know a few older gentlemen that swear by the old T-100s
haha.
---
1985 Honda Rebel 250(Destroyed by being a newb)
Black
1996 Honda Shadow VLX 600(Sold)
Red/Black
2001 Honda Shadow Sabre 1100
Blue/Blue
Member
Join Date: Oct 2012
Location: Jacksonville, FL
Posts: 125
Welcome to the forum! Ride safe and have fun!
---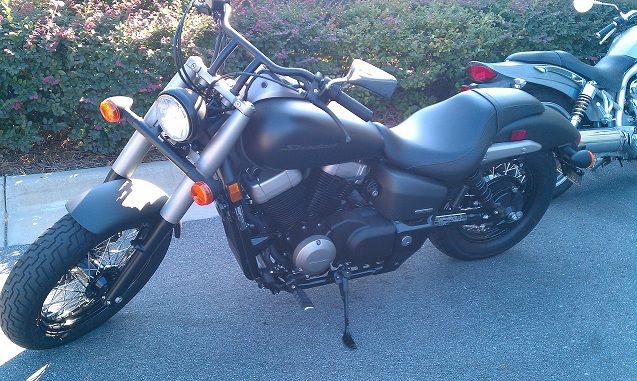 2012 Shadow Phantom 750
Senior Member
Join Date: Oct 2012
Location: Evansville, Indiana
Posts: 8,678
Junior Member
Join Date: Nov 2012
Posts: 3
New guy
---
I ride a 2007 Shadow 750
Junior Member
Join Date: Nov 2012
Posts: 3