Junior Member
Join Date: Nov 2012
Location: london
Posts: 5
seafoam engine cleaner
---
Hi Guy`s
Has anyone used seafoam engine cleaner and how did you find it.
regards
Member
Join Date: Nov 2012
Location: Arizona
Posts: 229
I've used it in cars a couple times. In one it seemed to help, in the other I couldn't notice a difference (but there turned out to be another issue at hand). A lot of people swear by it, others swear it does nothing.
In bikes you use 1oz per gal of gas to the tank. Ive used it in tank and I guess it works. My carb and plugs are nice and clean.
---
04 Aero 750
Cobra HP Pro Exhaust,Wrapped
De-snorkeled,K&N AF, Dyno Jet JK
Blue Collar Bobbers 31" Drag bars and Risers, Avon Grips,Baron Tach
Goodrich Braided SS/Black Teflon front brake line, EBC HH Front brakes/EBC Rear shoes
ScootMods 4" Control Extensions
ScootWorks Front/Rear 1.5 Lowering Kit
Shaved Stock Seat (Self made)
Flush Mount Tag (Self made)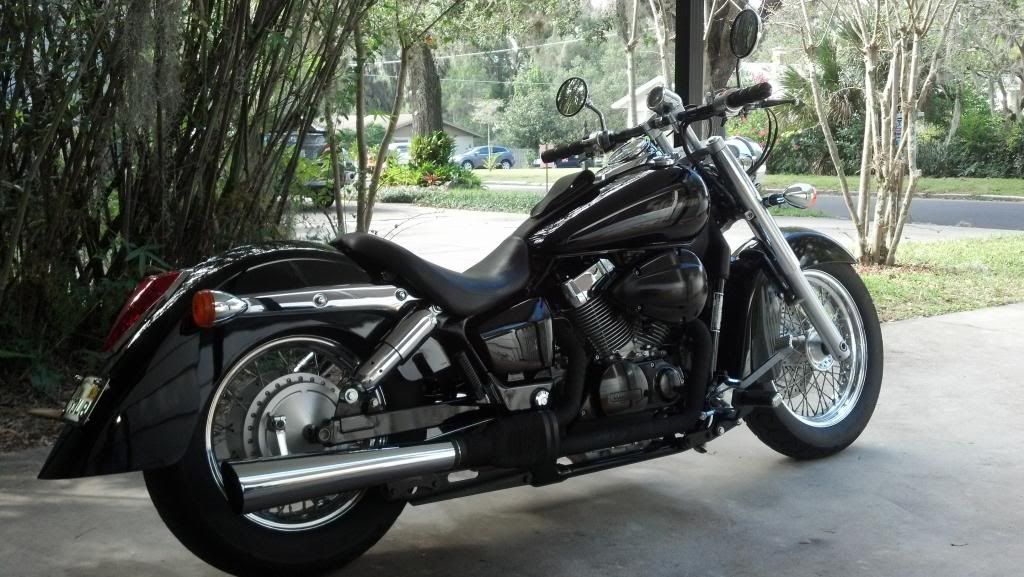 Member
Join Date: Mar 2012
Posts: 81
I've used it in about half my fill ups since I bought my bike, used, earlier this year. Haven't noticed any difference, either way, but am hopeful that my carbs are staying cleaner...

Sent from my Kindle Fire using Motorcycle.com Free App
Junior Member
Join Date: Nov 2012
Posts: 10
Was planning on using it on my bike soon, but haven't. I've used in cars and performance wise can't tell much difference. If I took the motor apart it may be a different story.
I've used it in my bike, jetski, and lawnmower. You can buy it at wal-mart.
---
Use it in my bike and small engines. For cages I use B-12 Chemtool because it is a fraction the cost Seafoam.

Sent from my SPH-D710 using Motorcycle.com App
---
Joe

08 VT750C2 Shadow Spirit
Junior Member
Join Date: Feb 2011
Location: West Virginia
Posts: 5
I use it all the time...I usually add it to a tank about every third fillup. It is really good stuff.
Senior Member
Join Date: Nov 2010
Location: Columbus, GA
Posts: 2,286
I put some in my bike every season or two. I probably don't need to, but it makes me feel better.
---
1985 Honda Rebel 250(Destroyed by being a newb)
Black
1996 Honda Shadow VLX 600(Sold)
Red/Black
2001 Honda Shadow Sabre 1100
Blue/Blue