Northern Ohio
---
Anyone up my way? Won't actually have my Own bike till March, but I got friends and can always use more! lol
Senior Member
Join Date: Feb 2007
Location: Tecumseh, Michigan
Posts: 1,340
Nothern Ohio covers a couple hundred miles. Where at in nothern Ohio?
---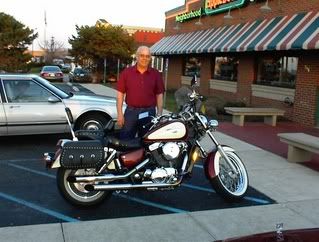 Been awhile! lol. But to answer the question, I'm in Canton.
I have a number of family members in the Canton area... Im northwest of Columbus. I head up there a couple times a year but thats about it anymore.
---
2003 Honda 750 ACE