Junior Member
Join Date: Dec 2012
Location: Jonesboro, LA
Posts: 6
Introductory Pic
---
Me on my Rebel on a ride through the Kisatchie National Forest
Senior Member
Join Date: Oct 2011
Posts: 2,288
Member
Join Date: Apr 2011
Location: Allentown Pa
Posts: 244
Welcome
---
Welcome, ride safe, and ENJOY.
Junior Member
Join Date: Dec 2012
Location: Jonesboro, LA
Posts: 6
Thanks for the welcomes. I do enjoy riding!
Welcome from sunny California!!
---
IF YOU ARE BORN ONCE YOU WILL DIE TWICE
IF YOU ARE BORN TWICE YOU WILL DIE ONCE
Member
Join Date: May 2012
Location: Arizona
Posts: 57
---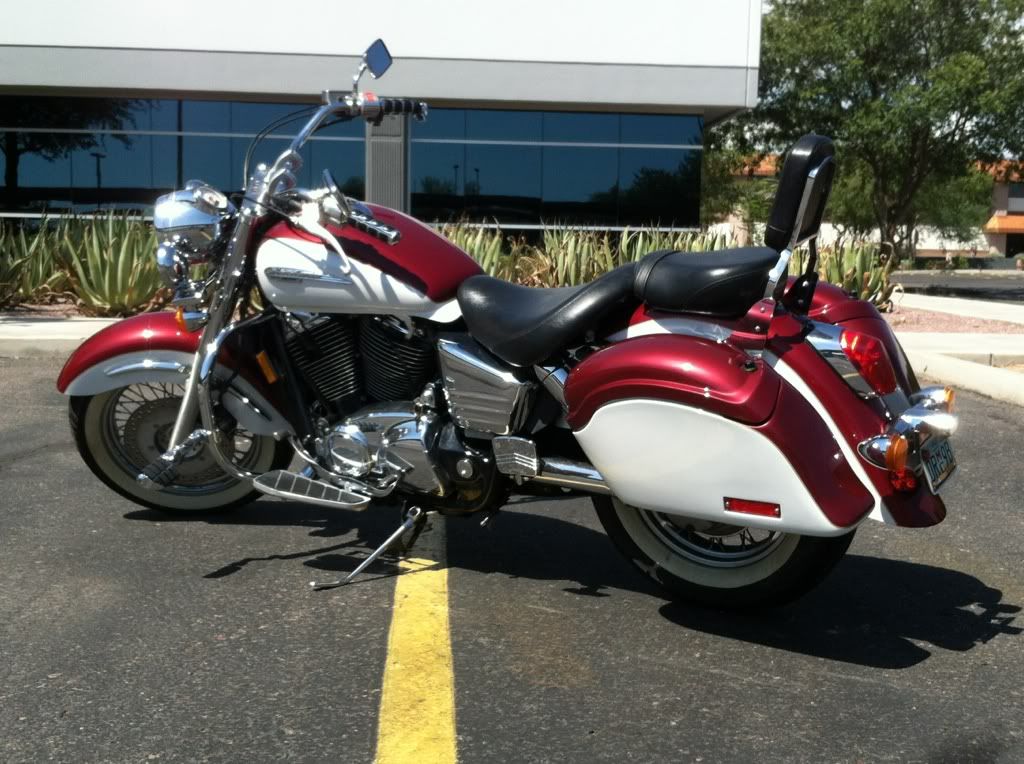 '98 VT1100C3, 17,000+ miles, Nat'l Cycle bags, Cobra highway bar, Küry offset highway pegs, Cobra driving lights, unknown exhaust, Küry ISO grips.
Member
Join Date: Nov 2012
Location: Florida but Alaska is home!
Posts: 243
Welcome from Florida!
---
You will never see a motorcycle parked outside a therapist's office!
Senior Member
Join Date: Nov 2010
Location: Columbus, GA
Posts: 2,286
Welcome to the Shadow forum, Miss Rebel. I owned an 85 Rebel before jumping up to this 600 Shadow. I'm sure you'll have a lot to learn from us here, even on a different machine.
---
1985 Honda Rebel 250(Destroyed by being a newb)
Black
1996 Honda Shadow VLX 600(Sold)
Red/Black
2001 Honda Shadow Sabre 1100
Blue/Blue